In South Dakota, the history of the city of Sioux Falls revolves around the cascades of the Big Sioux River. In use since 1918, the beautiful Sioux Falls National Bank building is part of this rich history and landscape. Renovations began in 2018, transforming the bank into a fabulous hotel with a curiously quirky cocktail bar located in what used to be the bank vault.
This cocktail bar is The Treasury at Hotel on Phillips, and we're proud to say that our inherently fire retardant fabrics have a part to play in the ambience of this chic nightspot. They were specified through the work of Fabricut Contract, leading specialists in hospitality contract textiles, from safety standards to performance quality and elegant design.
Bringing 1920s glamour into the 21st century
The Treasury is bringing back everything good from the 1920s. Step into a unique, imaginative, and classic setting. With decor inspired by the historic building's past, and innovative craft cocktails, we combined two time periods to create a truly unique attraction in historic Downtown Sioux Falls.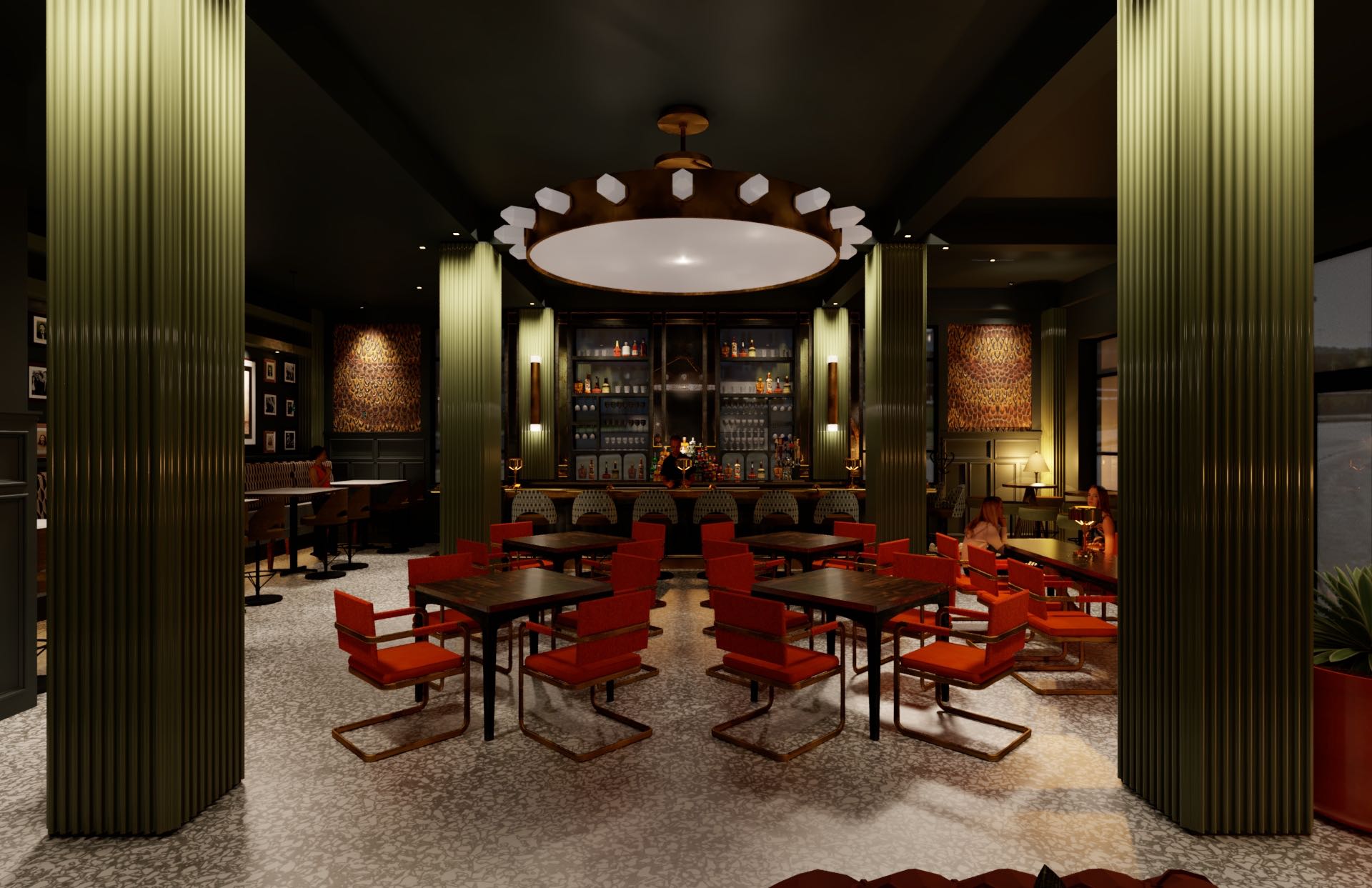 The Treasury is a cocktail bar that feels modern yet timeless all at once. The staff put great emphasis on creating a drink menu as unique and imaginative as the built environment. This passion for the experience of their guests shines through in every detail, from the menu, to the service, to the 1920s-influenced décor.
The original terrazzo floor, for example, remains in situ. Shades of subtle green complement the white and black marble throughout, picked out with flashes of striking maple.
"[The Treasury is] not meant to feel new and sparkly. It's rich, and it hearkens back to an earlier time. But it's still very current with modern touches." - Brian White, co-partner
The Treasury's delectable menu extends from craft cocktails to food. A range of creative dishes and savoury snacks was developed by executive chef Matthew Regnier, with a focus on local, fresh, and inventive cuisine.
We love the care and attention put into every aspect of this project, and it's an honour that some of our stylish FR contract fabrics made their way into the final design choices.
The FR-One solution
The booth cushions throughout the Treasury are upholstered in Dice, from our aptly named Gatsby design. This design features a range of colours and a wonderfully textural weave. It's a high-performance fabric, perfectly suited for the demands placed on it by this bustling cocktail bar and diners.
It's also a beautiful fabric from a beautiful collection, earning its place in the final impact of design scheme. Get in touch with us today to begin the specification process for your next hospitality project.