Jumping on the next new trend is tempting, especially in this time of proliferating technology.
Making thoughtful decisions, as a concept, invites us to take a step back and look at how we are conducting business. How are we influencing the world around us, both ecologically and socially?
We've written before about our dedication to continual improvement through responsible design. In fact, this informs our values as a company from the bottom up. So what do we mean when we say 'thoughtful' design? Is that not just another buzzword?
Thoughtful design is responsible design
Design can encourage healthy (or unhealthy) habits, foster sustainable lifestyles (or not), and make us feel happy (or frustrated). Thoughtful design takes this important influence into account, and thoughtful designers carefully consider the implications on consumers' behaviour and habits when they craft brands, objects and interfaces. – Kristen Nozell, Ad Age
Being truly thoughtful is an entire lifestyle in itself: less is more, reduce/reuse.
This way of living speaks to the growing mindfulness movement and the idea around 'slow living'. The promotion of thoughtful design has sunk into corporate businesses with the recognition that corporates have a social responsibility.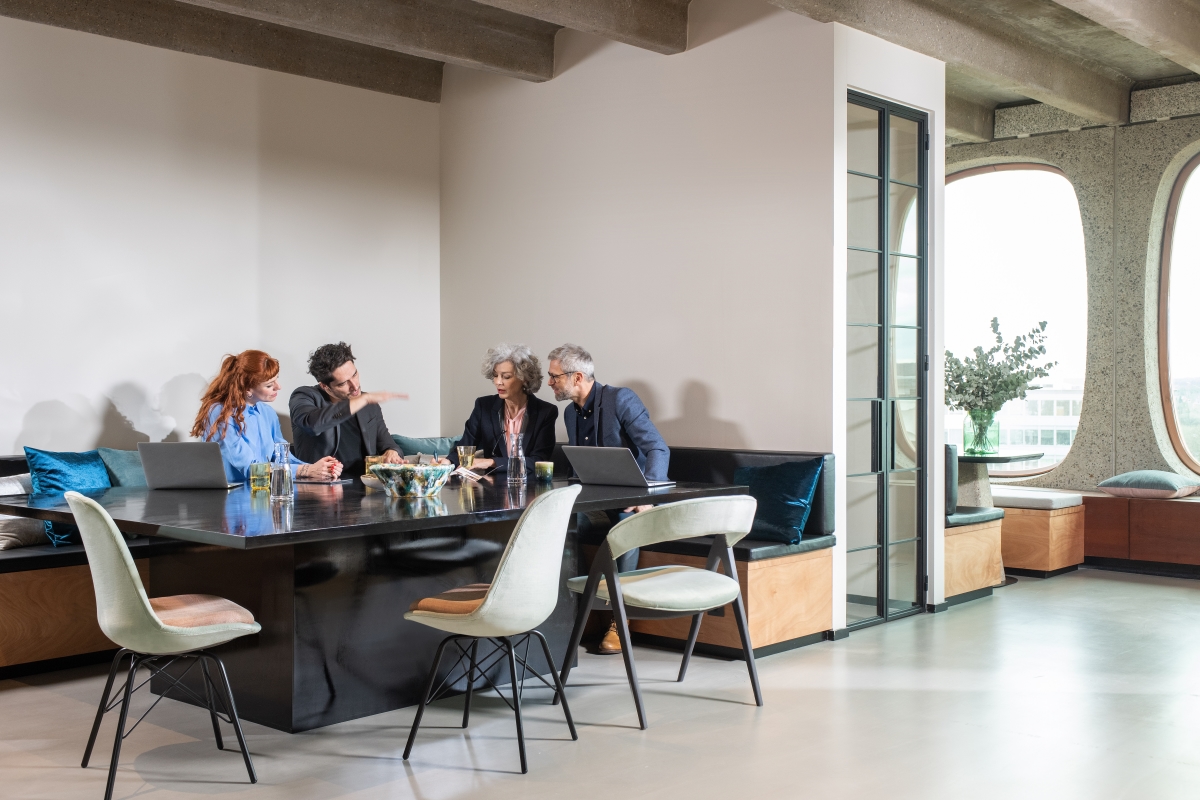 It is also incredibly important in the working lives of product manufacturers, interior designers and architectural firms.
This approach is why FR-One will be reinventing proven best sellers in our next collection, rather than producing more products simply for the sake of creating something new. It is also why our future collections will be made up of succinct ranges of essential upholstery and drapery fabrics. Less is more: what else is needed?
Conscious consumption
Values are important, both in everyday life and for companies as a whole.
We take our values very seriously.
Conscious consumers make deliberate, informed choices instead of mindlessly buying items they think they need. They demand transparency from companies. They aren't afraid to pass on items that aren't aligned with their values. – source
One way you can see this is through our creation of decorative fabrics for conscious consumers around the globe. Our inherently fire-retardant fabrics are the result of a long series of thoughtful choices, from pattern and colour scheme selection to the characteristic quality of our final collections.
Transparency is key for FR-One
Everything FR-One does is tested, measured, and certified.
All of the FR certifications of our fabrics is obtained not only in our own textiles laboratory, but in independent laboratories worldwide to ensure total compliance and transparency.
We also measure the mechanical performance of our fabrics by testing these in external labs too. Our recent Global Recycled Standard (GRS) certification (read our previous post here) builds on our values of tractability even further.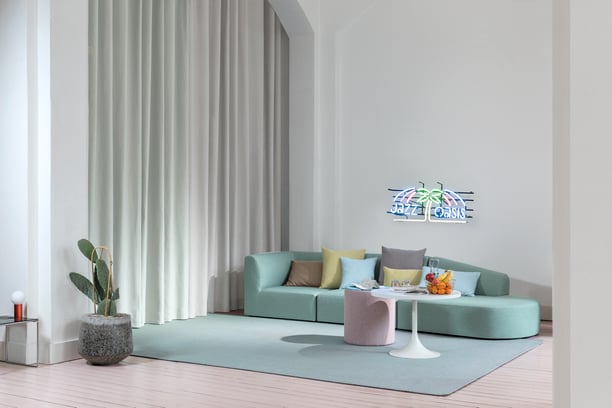 Every batch of Recycled FR-One fabrics produced is certified GRS and traceable back to the source recycled content - in this case GRS confirms that our recycled fabrics are produced from plastic bottles.
Quality in design
We are committed to combining technical excellence with quality and design. At FR-One we believe that high-quality products help our customers live thoughtfully. Higher quality fabrics last longer, reducing the need of our customers to go opt for disposable solutions that are ultimately harming our planet.
Quality, when combined with technical excellence, is a long-term solution for a better world.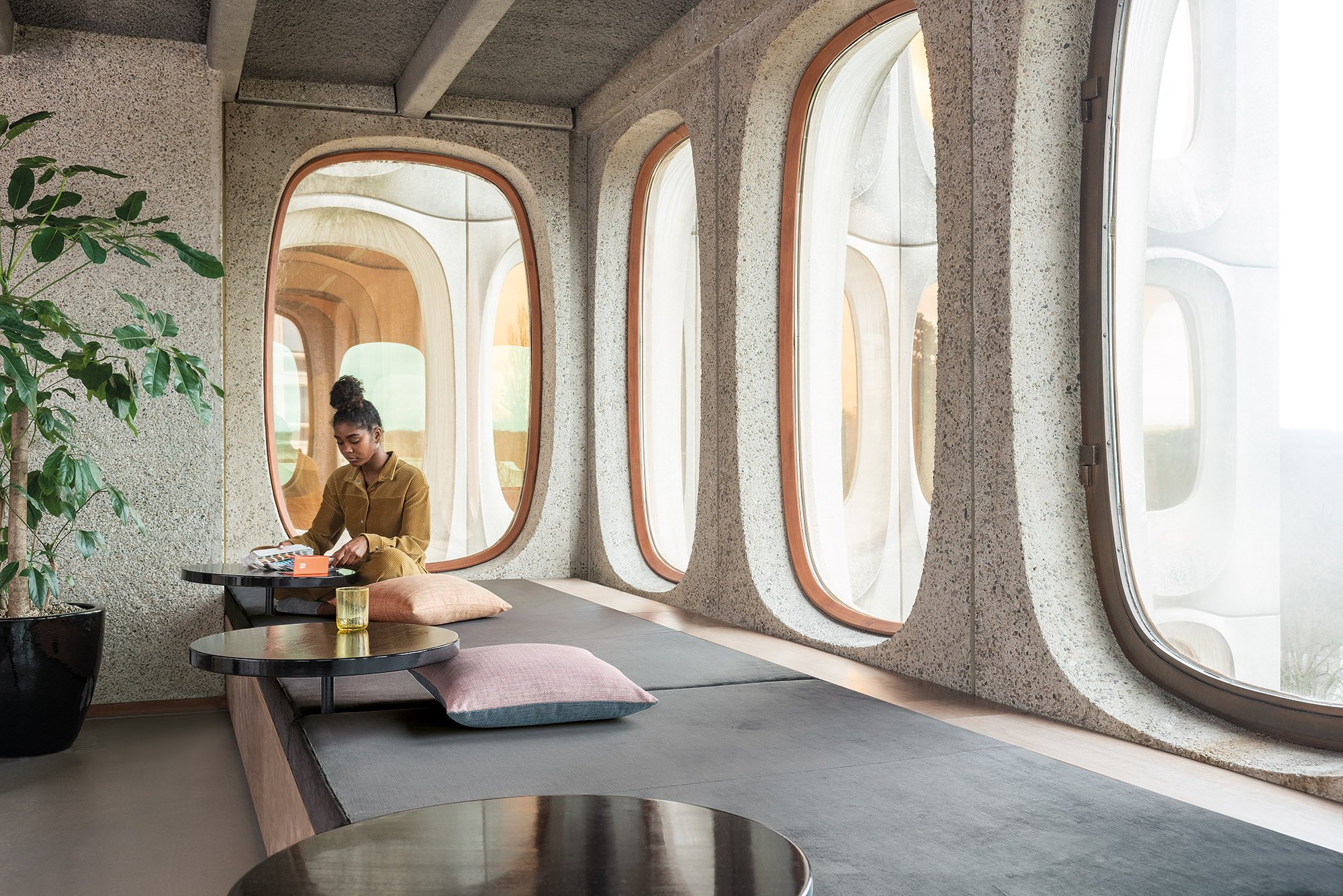 How do you measure quality when specifying fabrics? Jumping on the next technological innovation is always tempting, but the need for quality never changes. There are three crucial questions:
1) Will your fabric specifications stand up to the demands required of them? Are they resistant to pilling, for example?

2) Are the fabrics you're choosing washable at high temperatures? How do your fabrics perform after multiple washes over a longer period?

3) Does the colour stay as vivid in your fabrics after prolonged light exposure?

Thoughtfulness is the future of design

Consider yourself invited to take a step back and look at how you are conducting business. We invite you to continue living in a more thoughtful way, from your day-to-day private life choices to your professional decisions. We are ready to support your specification needs when it comes to a more thoughtful future.