We're going into more depth today on each collection within our newest fire retardant fabric range, Lithology.
"Simply put, buying stuff isn't as cool as it used to be…People began focusing more on intangible things and making memories." — Lou McCleod, CEO at William & Son, as reported in Appear [Here].
Can fire retardant fabrics still be luxurious?
We say: absolutely.
From earlier definitions of luxury as being defined by opulence, we are now facing into a future where luxury is not defined by the thing but rather by the experience. Luxury is not an item you own: it is the experiences you encounter in your everyday life.
No matter what your definition of luxury is, FR-One has a fabric collection for you, and for today's discerning consumers, Lithology is it.
We have crafted Lithology in response to how the worlds of design and decor are changing around us. Our increasingly connected world has made offline the new luxury, ensuring that it is the experience of a commercial space or product itself that matters the most to the consumer.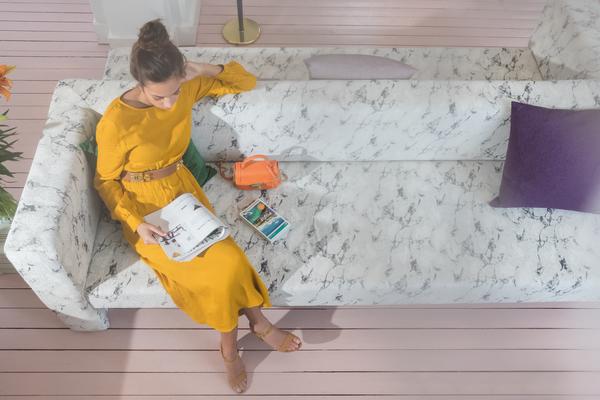 It's easy to create aspirational spaces with our FR fabrics
Through the creation of aspirational spaces, Lithology nourishes both the desire of the homeowner to really feel luxury, as well as the desire of the contract designer to deliver an unforgettable tactile experience.
Good design isn't the only thing that's inherent to FR-One fabrics, though. Fire retardant properties are also fundamental to the makeup of our fabrics.
FR-One Fire Retardant fabrics begin by perfecting the fibres with Inherent Fire-Retardant characteristics (IFR), a quality that is embedded in the molecular structure of the fibre.
Whether it's in a medical care unit, a high-end yacht, or a hotel lobby, the democratisation of beauty has begun.
Gorgeous FR fabrics made for both contract and residential markets
With FR-One a vibrant, lush opulence is an easily attainable reality, even when taking price points, budget constrictions and project deadlines into account.
Not only do our fabrics pass fire safety standards throughout the entire world, they are also easy care and completely washable at 71⁰C / 160⁰F, adhering to the American hospital washing standard (AATCC96) for hygiene and cleanliness.
This means that our fabrics can be used everywhere on land and even on sea - you can read more about the upholstered furniture testing that's done especially for maritime projects here and also here.
Read on for a quick description of each collection in the Lithology range, and explore for yourself.
As always, our mission is to inspire with a wide range of beautiful fabrics, which conform to safety standards the world over, as well as the needs of the most demanding contract projects.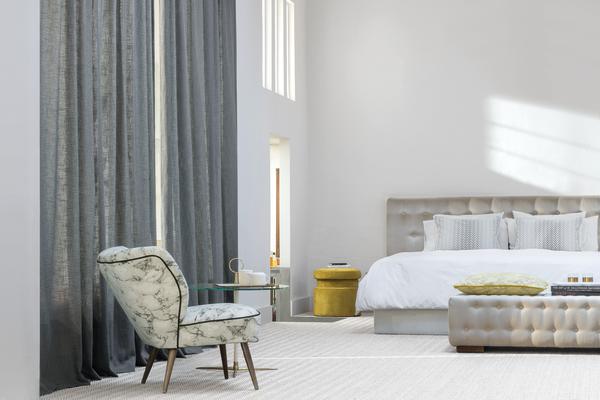 Form, function and the FR Lithology range
A soft and graceful sheer collection comprised of two wide width designs with mesh-like transparency. Lighten is a fine weave in a honed and subtle colour palette. Lucidity is its heavier counterpart with a feeling of generous volume, in deep and opulent colours to create dramatic effect.
Playing with optical illusion, Lure Dim Out has the look of a woven texture but is in fact a print with a silky touch. Positioned at an inexpensive price point providing exceptional value for money.
A wide width dim out drapery fabric with a textured web effect. Loci Dim Out is available in a broad colour palette of 24 colours encompassing user-friendly neutrals and punchy bold tones.
Liro is a radiant lightweight wide width drapery fabric with fluid drape. Elements of transparency and fine metallic yarns give it an ethereal quality and luminous lustre. Available in 26 gemstone hues that glisten in the light.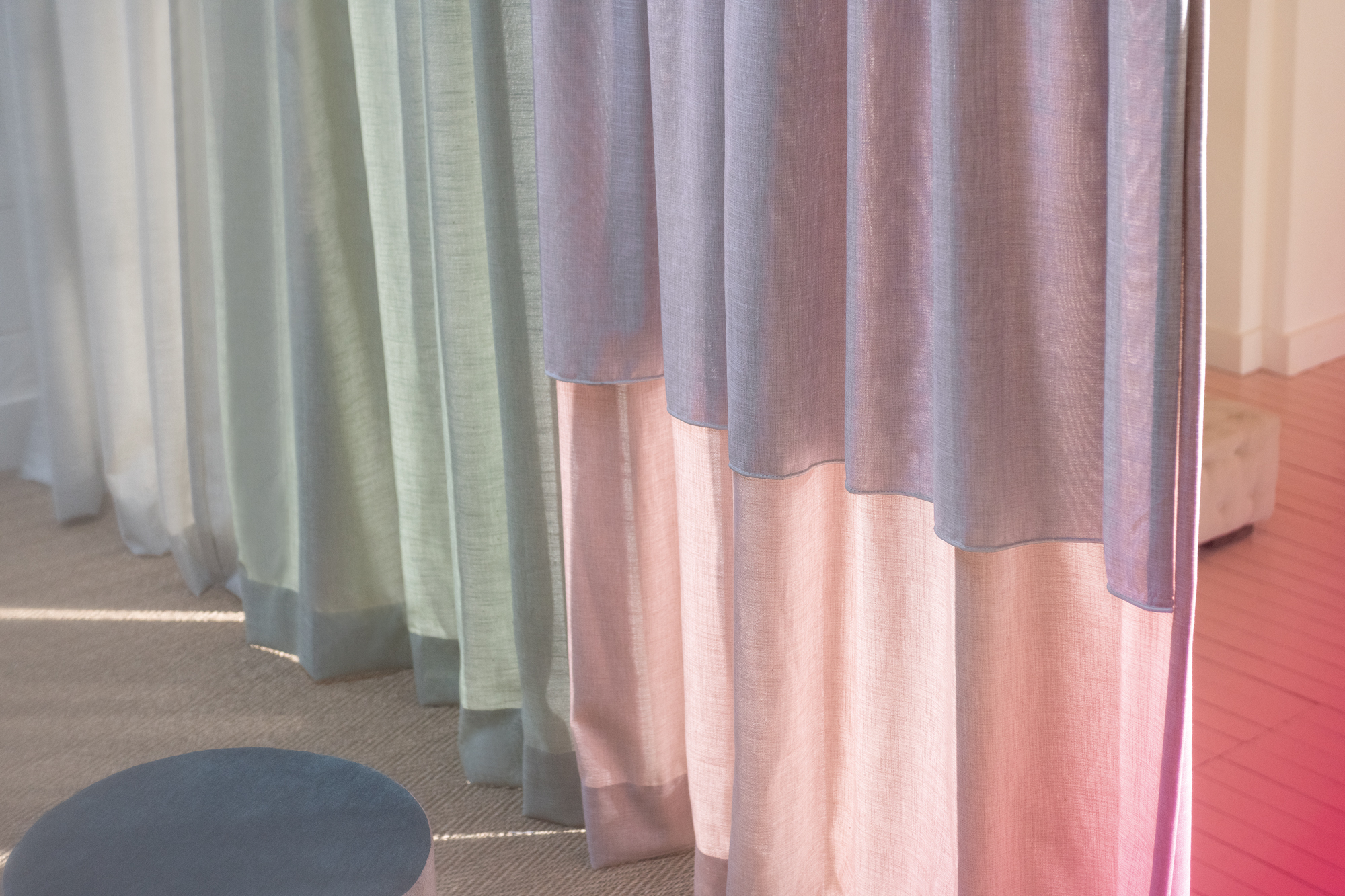 Lexicon is an effortless wide width drapery fabric with a soft touch. Its natural aesthetic is highlighted by rhythmic linen like fibres, with all of the advantages of our 100% inherently FR polyester.
Lust is a glamorous jacquard sheer collection of four designs uncovering beauty in their irregularity. Fil-coupe's Lucky, a diamond shaped medallion, and Lovable, a flowing leaf design, intentionally showcase the frayed and loose yarns for a vintage handcrafted effect. Supported by Lively, an indistinct textured stripe giving a beautifully cloudy effect, and Lineal, a broad and smart stripe.
A hardwearing multipurpose texture with two-tone effect. The tactility of Liberate is accentuated by its fresh and contemporary colour palette. Liberate can be used to enhance minimalist interiors by adding refined dimension and purity.
Lithology's emblematic range, Lazarus, is guaranteed to make a statement in any interior. Chenille yarns create a wool-like impression and dry, tactile, yet soft touch.
Laneway, Lupine, and Labyrinth are bold and handsome geometric jacquard designs. Lipova takes centre stage as a spectacular marble jacquard. Lipova will fool the eye as upholstered furniture takes on the appearance of lifelike marble forms. Textured woven plain Latin, in nine colours, uses complimentary multi-coloured yarns to bring the coordination of Lazarus full circle.
FR-One's luxurious chenille velvet. Ludo has sumptuous drape and volume allowing you to create stunning curtains with amazing fullness, as well as indulgently soft and rich upholstery. Ludo creates polished and inviting interiors.