To this end, we have identified seven key trends which we believe will dominate interior design over the next two years. Showcased in our new Trends Book for 2020/2021, each of these themes has its own characteristics and specific colour palette.

For this blog post, we're focusing on the first trend in the range which we have called 'Oceanic Immersion'. Inspired by the sea, this approach is all about immersing yourself in calming colours, fluid textures and aquatic motifs to create a cocoon-like sense of comfort.
Here, we look at five different ways in which you could introduce elements of 'Oceanic Immersion' into your design schemes.


1. Introduce tones of the sea
In terms of the colour palette we've selected for Oceanic Immersion, the key choices are soothing blues, aqua, coral and grey. Taking Mother Nature's lead, these seascape tones bring a calming sense to an interior, evoking the balm of turquoise seas and the wonder of natural coral.

Talking of coral, this gorgeous hue was big news during 2019 as Pantone's Colour of the Year 'Living Coral', and its popularity shows no sign of abating. A variation on the theme, salmon pink, was particularly prominent at the influential Maison et Objet design fair in Paris, as was pale mint green. Both these colours were seen in abundance on cushions, sofas and soft furnishings, a sure nod of things to come for Autumn 2020 and beyond.
2. Create an immersive experience
One of the key aspects of our Oceanic Immersion trend is that sense of escapism in which you find yourself lost in an all-absorbing, other world. An antidote to the often overwhelming nature of digital immersion, this 'real world' sensory experience allows us to feel soothed and cocooned by our surroundings.

This move towards an immersive environment is gathering apace. Online searches for the term 'immersive experience' have seen an increase in 300% over the last 2 years. And experiential design – the art of creating immersive and memorable experiences – is on the rise both in the hospitality industry and in interior design as a whole.

So how can you introduce 'immersive' elements into your design scheme? For the Oceanic Immersion trend, the secret is to utilise colours and textures that replicate the natural world. Floaty, aqua-coloured drapes, for example, and seating with organic, curved shapes are perfect for this ocean-inspired feel. Soft, sand-like velvets and bouclé fabrics reminiscent of the texture of coral are also in tune with this look.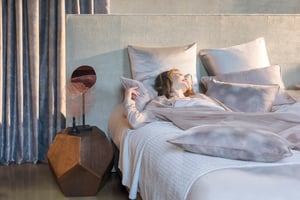 3. Build soothing walls of colour
Influenced by shifting sands and the gentle waves of the ocean, this trend features soothing, aquatic colours that gently flow into one another. It's the antithesis of the stark, harsh lines of industrial design.

You can bring this immersive feel into your designs by creating calming walls of colour featuring ombré techniques or murals. Using vast washes of colour across a whole wall is an effective way to bring that 'other-worldly' sense to a room.

An ombré wall features a subtle gradient between two shades in which they appear to fuse seamlessly into one another from the top to the bottom of the wall. Moving from a light turquoise to the palest of pinks is one of the most striking ways to apply ombré within the Oceanic Immersion trend.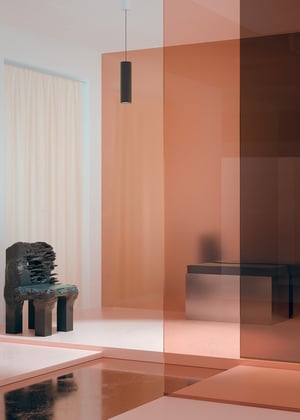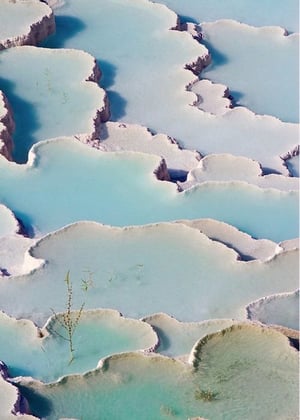 4. Be inspired by oceanic motifs
With our focus turning to the effects of plastic pollution on our oceans, it's no surprise that sea-inspired patterns are a strong emerging trend. Scallop-shaped tiles, or 'mermaid tiles' as they are also known, are big news in bathrooms. And we've seen a whole range of textile patterns featuring shells, waves, coral and even squid!

Cole & Son's Fornasetti-inspired Acquario wallpaper is a great example. It features a variety of quirky, brightly-coloured fish and comes in three different colourways. The American design company Thibaut also stocks incredible wallpapers with seascape themes. 'Marine Coral' depicts a repeating vivid coral pattern set against a neutral background.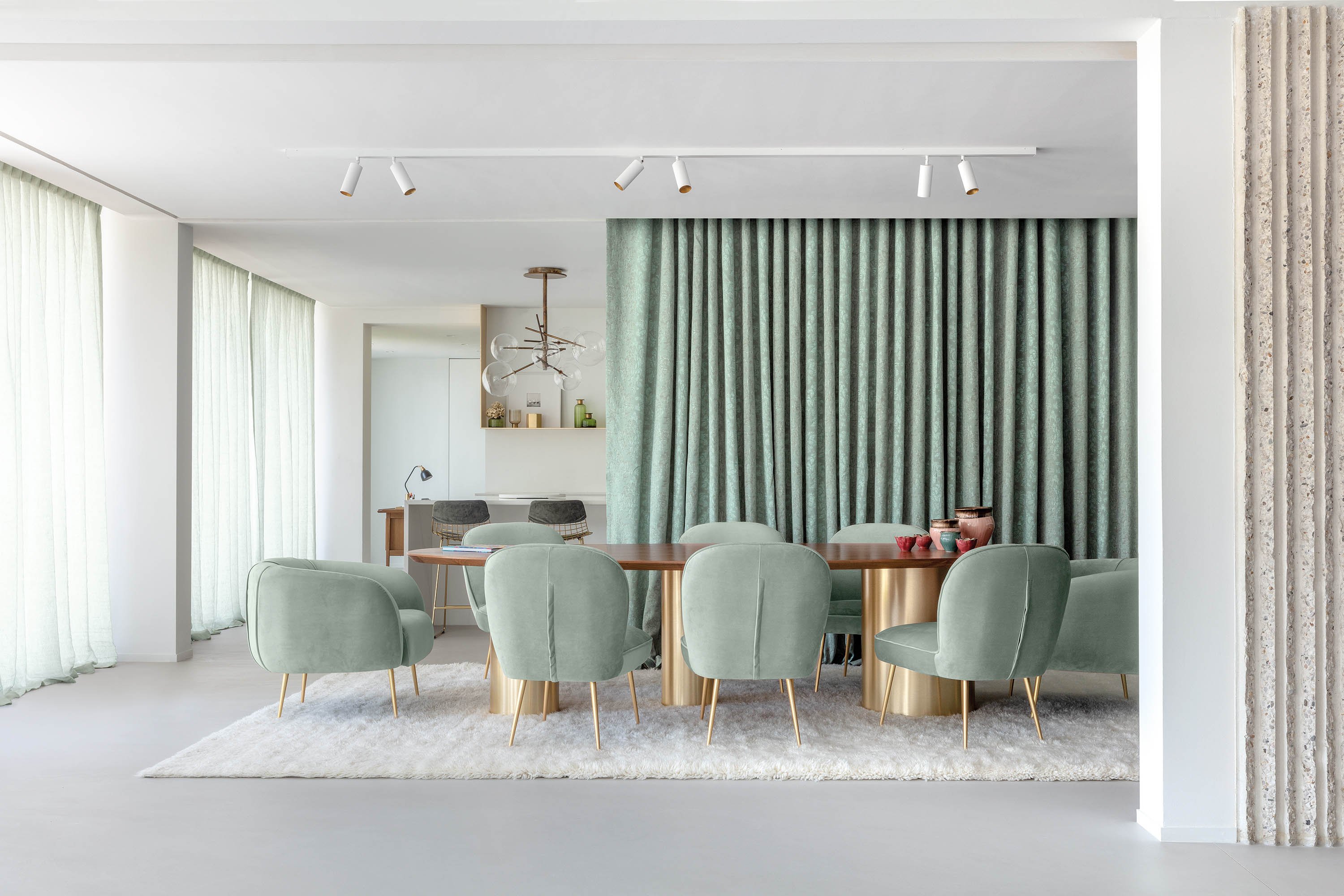 5. Celebrate curves and comfort
An important part of the Oceanic Immersion trend is a sense of gentle undulation. Hard edges are banished, and instead the focus is on curves, softness and comfort. In interiors, this comes in the form of scallop-edged sofas, chairs and cushions, as well as in curved architectural forms such as archways and staircases.

When Kate Watson-Smyth, interiors journalist and creator of madaboutthehouse.com, visited the Paris design fair Maison et Objet in January 2020, organic shapes were very much at the forefront. 'It was all about the curve,' says Kate. 'They were everywhere from sofas to chairs. It's about being comfortable in your home. The cushions were round, the tables were round. There were circles everywhere you looked.'

On-trend curves like these present an antidote to the straight lines of Mid-century modern style which has been so prevalent in recent years. A reassuring presence in an increasingly challenging world.
If you want to know more about our trends forecast for 2020/2021, download our Trends Book here.