Instead of a literal take on Japanese interiors, this new trend adopts a more oblique interpretation of Far Eastern concepts. 'Neo-Japonism' – one of seven emerging interiors themes we've identified for 2020/2021 – is all about creating simple, uncluttered spaces in which carefully selected items can shine.

In this blog post, we look at five different ways in which you could bring the trend for 'Neo-Japonism' into your design schemes.
1. Take a simple approach
A key aspect of 'Neo-Japonism' is simplicity. Think organic shapes, natural materials and clean lines which help to create a calming, harmonious space. The inspiration comes from the Japanese concept of Wabi-sabi which advocates a simple, authentic approach to life with a clear nod to the natural world.

Combine pale wooden floors with Japanese-style black finishes to create a striking contrast. Any unnecessary ornamentation is frowned upon; instead we're looking to create a clutter-free space which celebrates pared-back design. Bringing the outside in is allowed, however, so feel free to introduce lots of greenery in the form of sculptural succulents, bonsai or maples.

Furniture is simple but beautifully designed with clean lines and a sense of restrained sophistication. The Japanese furniture brand Ariake creates pieces which fit perfectly within this aesthetic. This relatively new studio has collaborated with European designers to create products such as the Skyladder shelves which celebrate simplicity and straight lines and the Lattice dining table which has fluted legs inspired by traditional Japanese shutters.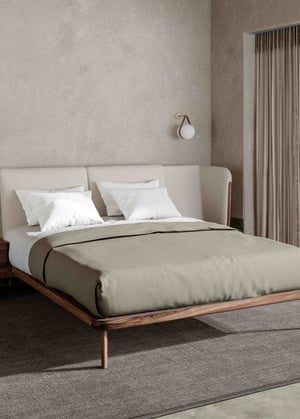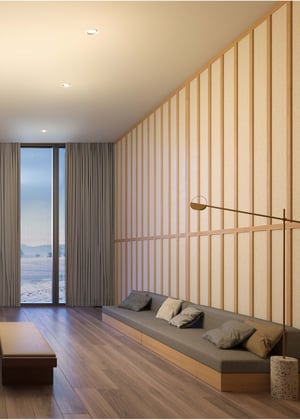 2. Go monochrome
A design classic, a black-and-white scheme will never go out of fashion and is synonymous with Japanese style. White walls combined with Crittall-style, black-framed doors and windows is a great way to introduce this look. And you could also think about grouping a selection of black-and-white artworks in varying styles to create a monochrome gallery wall.

If you are sticking to a two-colour palette, however, make sure you introduce plenty of pattern and texture to create visual interest. Our Jubilea Jacopo Stripe fabric is a great way to do this. A luxurious velvet which comes in three different colourways, this material is perfect for curtains, headboards and seating.

It's also worth remembering that monochrome doesn't have to mean solely black and white. The new way to do monochrome involves combining opposing colours such as indigo blue with smoky grey, or aubergine with beige.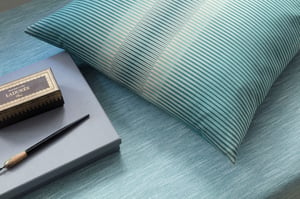 3. Create balance & harmony
The concept of Ma (pronounced 'maah') is at the centre of Japanese minimalist design. Instead of celebrating things, it values the space between them. Roughly translated as 'gap' or 'pause', Ma is the epitome of 'less is more', allowing carefully selected objects to stand out and shine because of the distance between them. As a result, Japanese-inspired interiors have a considered quietness about them, bringing a sense of harmony and calm to the space.

Carefully curated displays of exquisite items such as handcrafted ceramics or wooden sculptures can be a great way to bring the concept of Ma into play. Consider scale by creating a range of heights and sizes, and allow plenty of room between the items to emphasise contrast and allow them to be fully appreciated.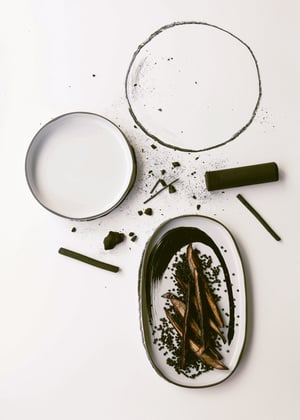 4. Embrace imperfections
Another aspect of the concept of Wabi-sabi is the notion of finding beauty in imperfection. In Japanese culture, there is a long-standing tradition of mending things rather than throwing them away. Linking into this is the art of Kintsugi in which broken pottery is repaired with a lacquer laced with powdered gold, thus making the resulting item even more beautiful than the original.

This celebration of craftsmanship is a key part of our 'Neo-Japonism' trend in which older items are treasured and reused rather than being replaced. We're seeing a newfound appreciation of unique, antique pieces thanks to increasing environmental concerns and the growing popularity of pre-loved, imperfect items.

This approach could be implemented by introducing a comfortably-worn refectory table, a mid-century leather sofa or a wooden carving showing the mark of the maker's hand. Pieces such as these help to create a relaxed, comforting living environment in which all our imperfections are accepted and celebrated.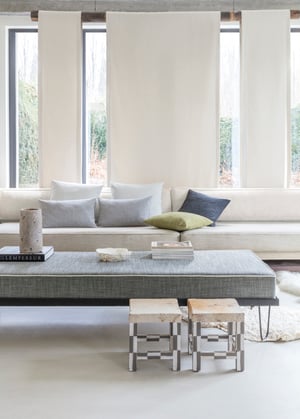 5. A palette of contrasts
When it comes to the palette we've chosen for our 'Neo-Japonism' trend, it covers a series of neutrals as well as some stronger tones in ochre, dark red and charcoal. This range of colours provides powerful accents which work well to lift a scheme from its a neutral backdrop. These rich, earthy shades also mark the difference between a simple minimalistic interior and one that is inspired by the East.

To bring red into your scheme – a colour closely aligned with Japan – our highly versatile fabric Ouzo Ouzo in Terra would be a good choice. This beautifully textured, colour block fabric comes in five alternative colourways and can be used for either drapery or upholstery.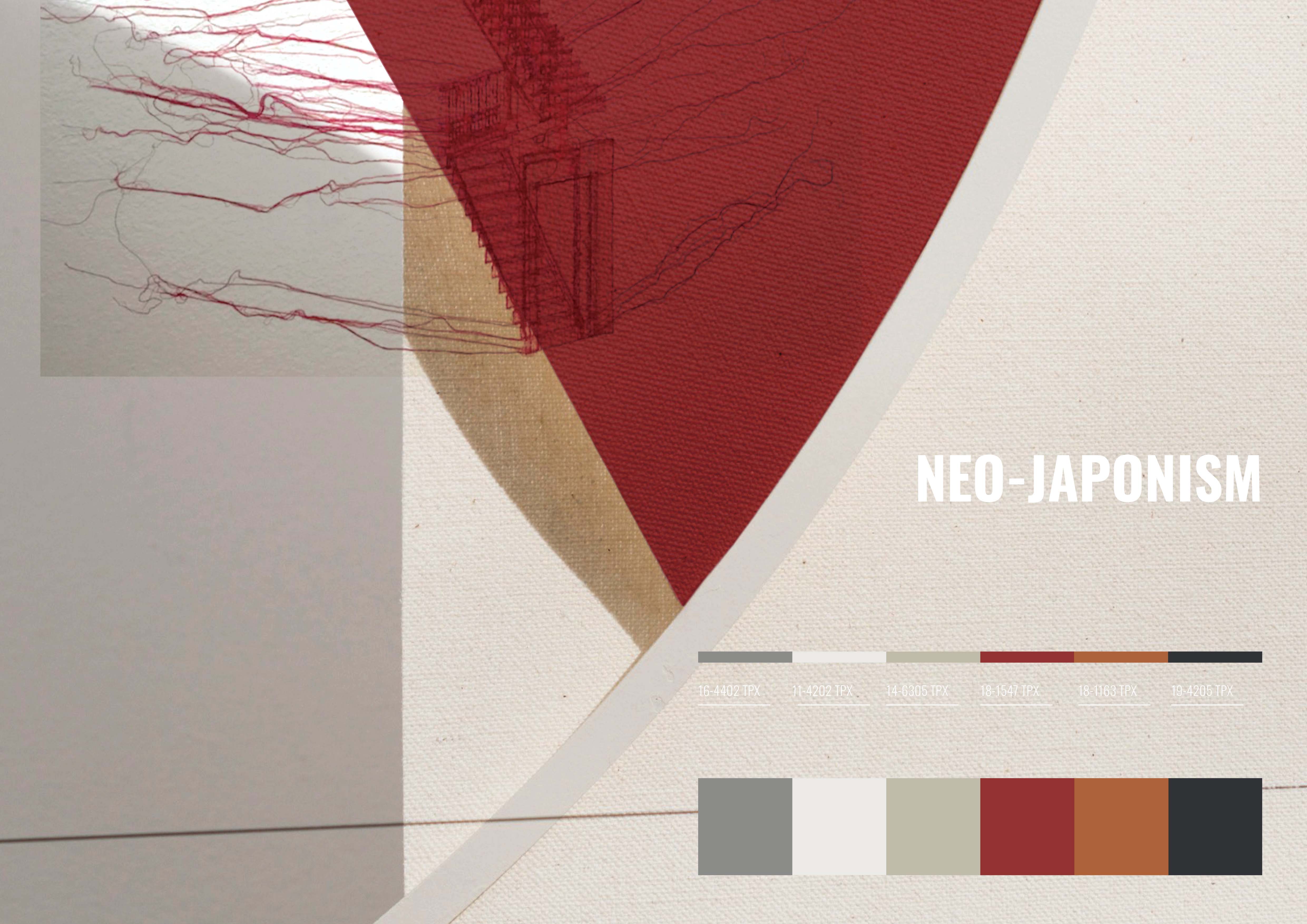 If you want to know more about our trends forecast for 2020/2021, download our Trends Book here.