Our 2022/2023 Trends Book covers 50 pages and 5 trends, exploring our overarching preoccupations within the worlds of design and culture.
2022/2023 in five key themes
Magical realism
Anonymous
Slounge Comfort
Rewilding
Future retro
An inspirational exploration of the beating heart of art and design
Our in-house team of designers, artists and product developers conducted this analysis across a wide range of fields from product design, fashion, interior décor, architecture, art, and visual culture. They draw on their own unique experiences and perspectives, cultural shifts and nuances, and world events.
Their inspirations normally include worldwide visits to trade shows, art galleries and more. As in 2020, this wasn't possible in 2021: our team had to lean more into digital communities, online events, e-learning webinars, and social media to draw the essential learnings and inspiration.
This is a time characterised by introspection and intentional dreaming, examining what we want to take with us into the future to enrich our relationships with each other and with our planet.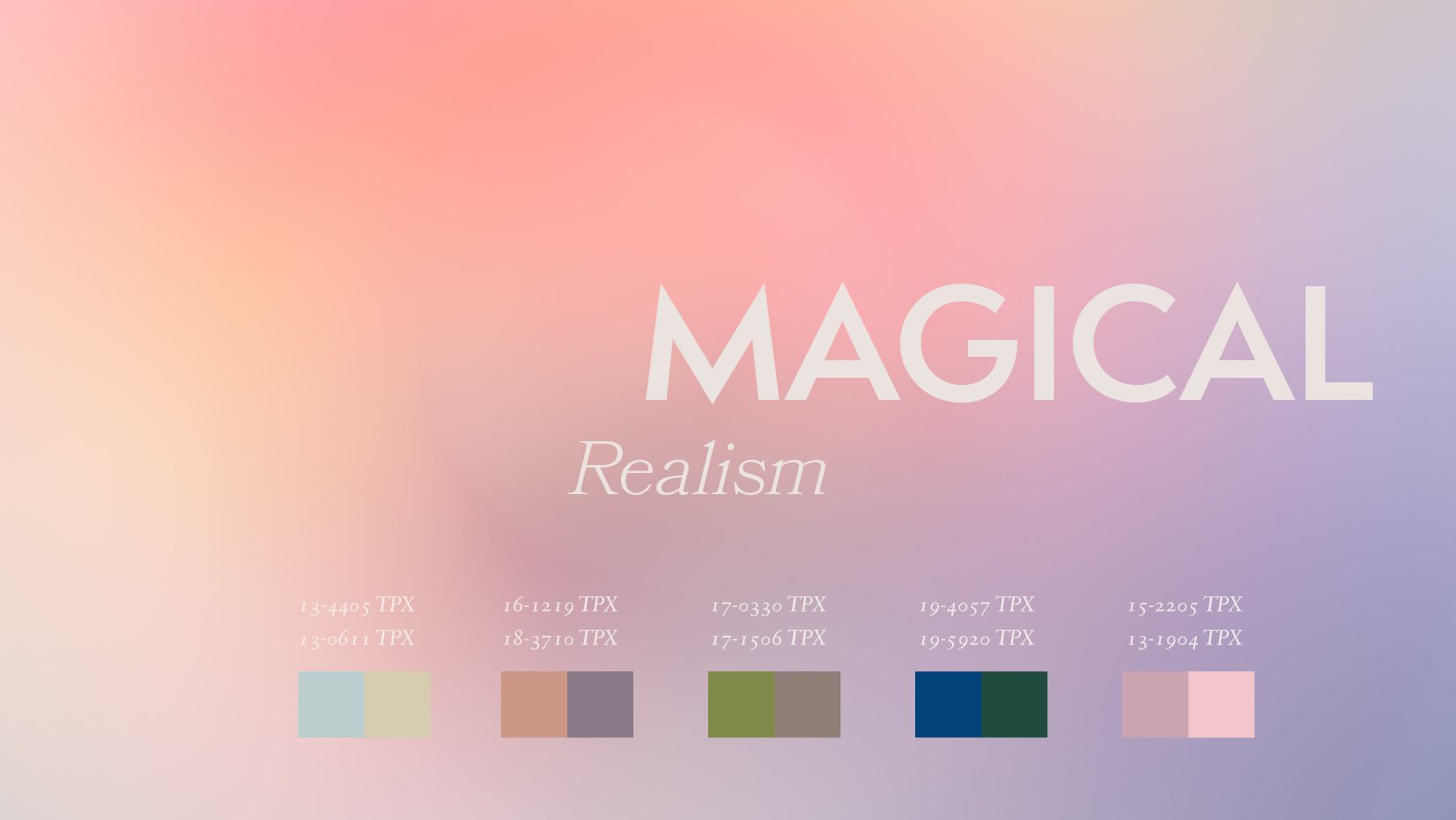 Magical Realism: dreaming for the future
Magical realism is a literary genre that depicts the real world as having an undercurrent of magic or fantasy. As a theme for the coming year, it invites us to dream about the future: what will we take with us back into the world after the lockdowns are over?
"In the rush to return to normal, use this time to consider which parts of normal are worth rushing back to." – Dave Hollis
Magical realism is a theme defined by subtle beauty, seen through glistening sheers, crystalline structures, and an iridescence that changes our reality depending on how the light hits us.
This is a hopeful theme, full of wonder and possibility.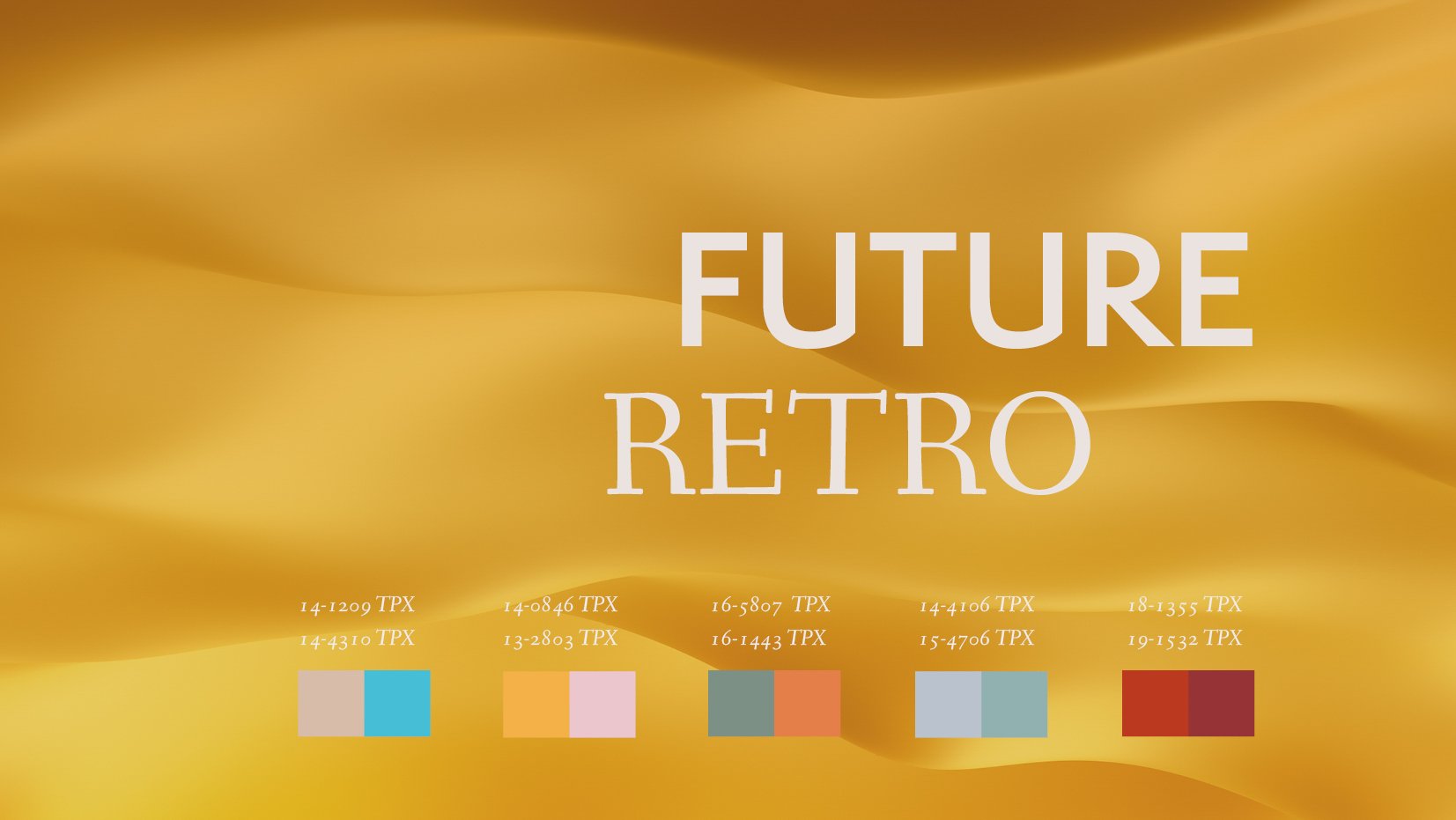 Future Retro: magical realism in practice
If Magical Realism is imbued with a dreamy imaginative quality, Future Retro is the theme that shapes these visions of the future into a tangible roadmap for a real, better future.
With Future Retro, we look around at the technology and materials we already have with us. What do we want to take with us into this new world? How can we remake these existing technologies and resources into materials with which to build a better future? - better for us, our children, our environment, and our communities?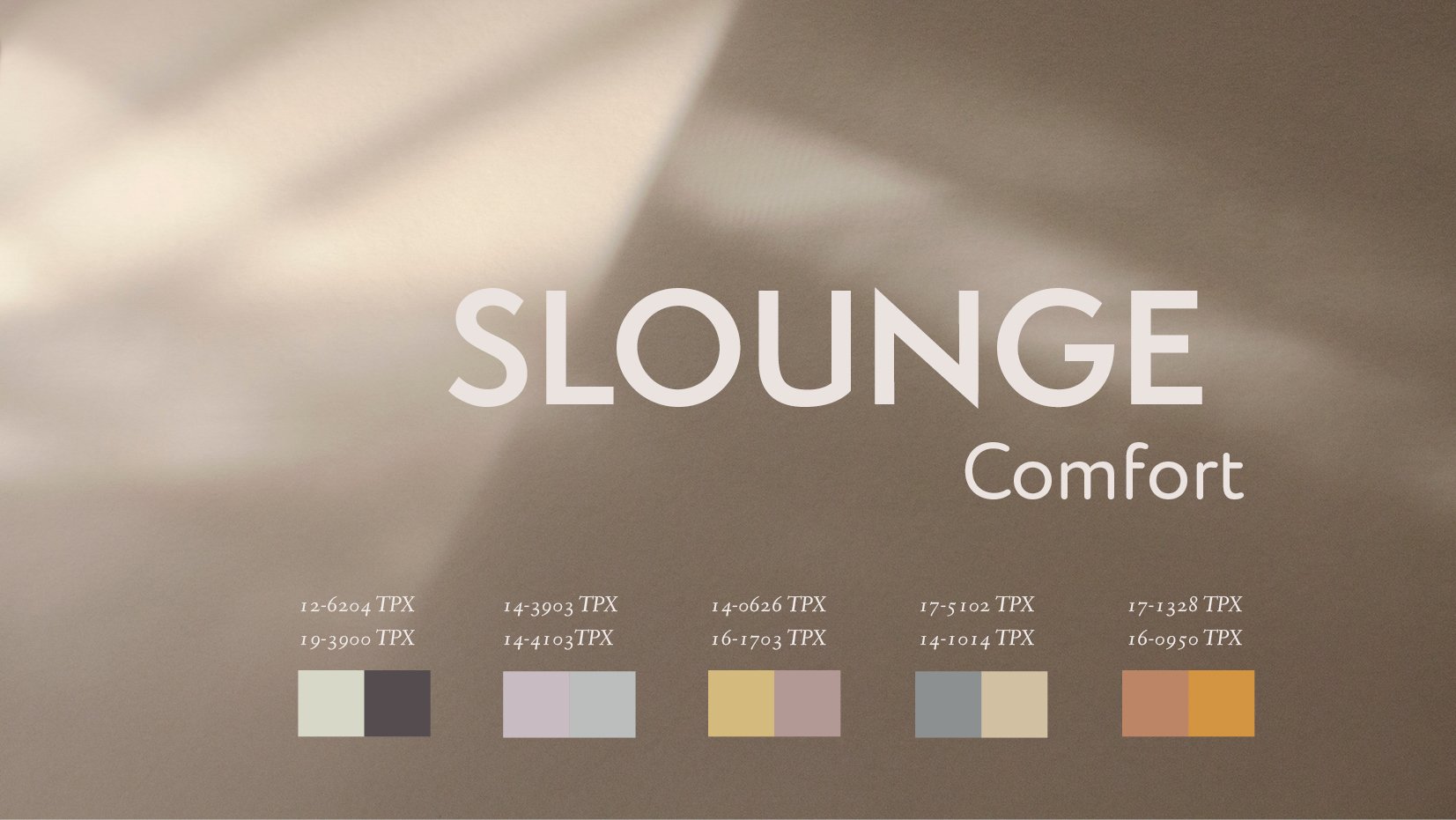 Slounge Comfort: slow, authentic living
Slounge Comfort, our third theme, is characterised by introspection. Since the beginning of 2020, we have all been forced to make more thoughtful decisions as the world slowed down around us. Slounge is about bringing this intentional mode of being into a post-cocooning world. Being away from the way things were – the so-called Old Normal – changed our notions of wellbeing.
Slounge Comfort is a homebody of a theme. Our homes, which became our whole worlds, reflect our souls more than ever now. Quilted materials, fluffy with neutral shades, warm up everything from the sofas in our living rooms to the architectural interiors we inhabit.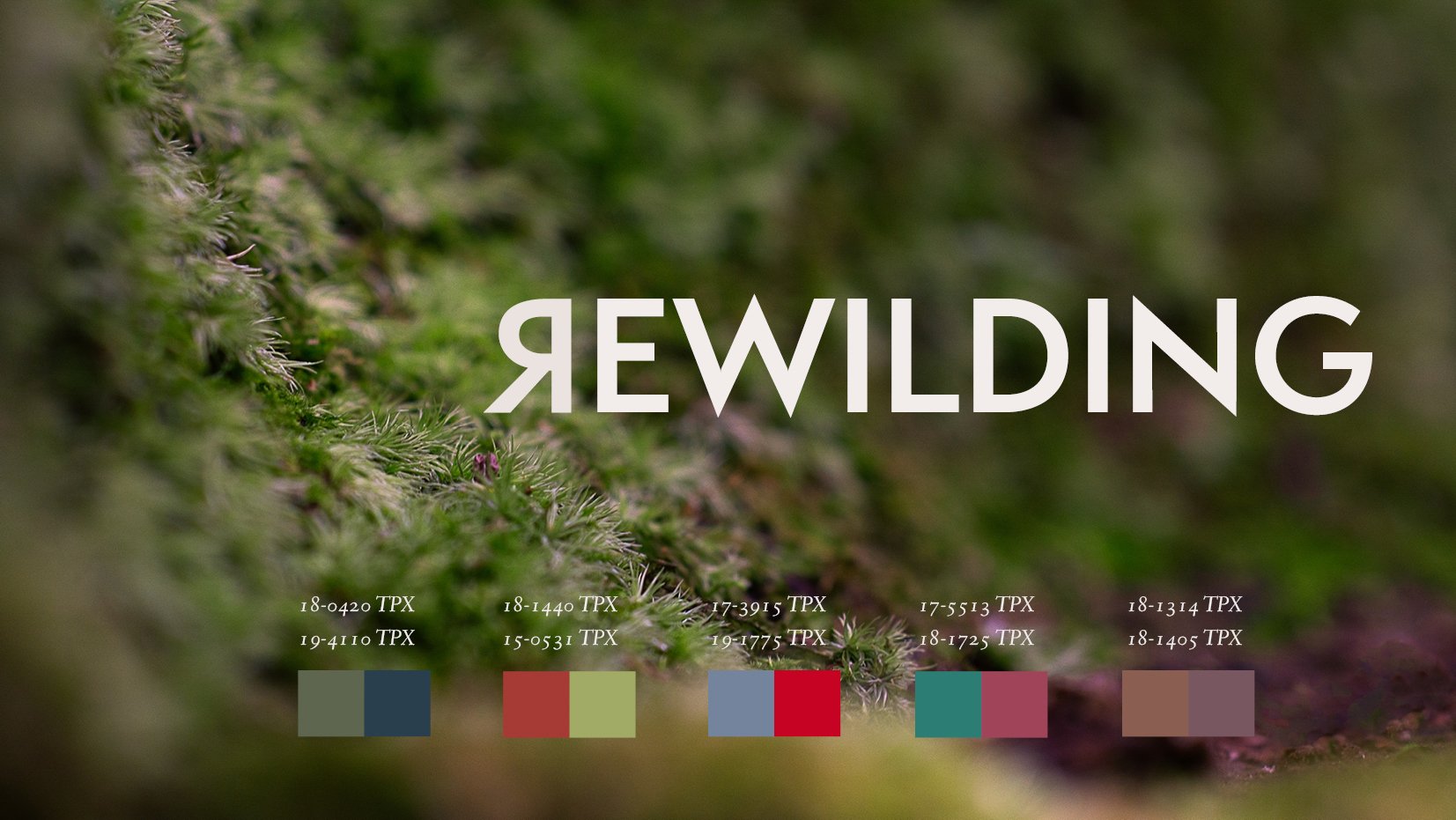 Rewilding: letting the world's natural rhythms speak first
Through conservation efforts like rewilding, wildlife's natural rhythms create wilder, more biodiverse habitats. We see this reflected in the visual culture of the world around us, as we draw closer to our authentic selves and to each other, to the planet itself, and to the rights of animals and the land.
At a time when the question of harmony between the earth and mankind is crucial, Rewilding is rich with natural textural materials, from unfinished woods to tactile textiles with bouclé elements and dry, linen-like feel. Here is a world experienced through the senses, through rough organic forms, natural stone, and Brutalist ceramics.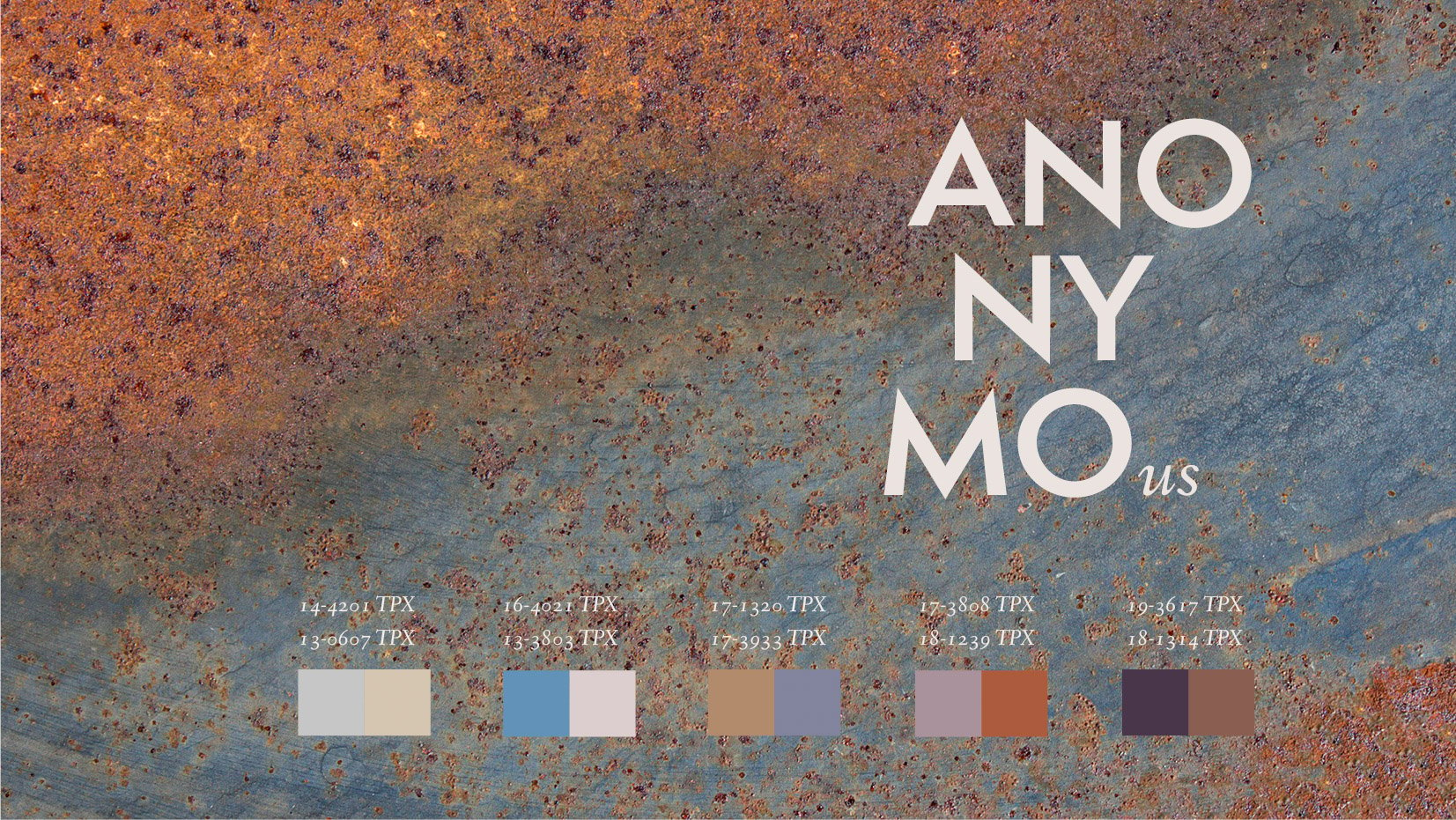 Anonymous: live and let live
Our final theme revolves around finding a way to see each other as human. As the lines between the virtual and the real begin to blur, Anonymous speaks to how we're seeking and finding and accepting each other (and ourselves).
In culture and design, this theme is characterised by soft colours and nature-based materials. We see it in gender-neutral silhouettes achieved with enveloping materials and rounded shapes. Key colours here are burnt rusts fading out into blush pinks.