As we delve into the 2023/2024 Trends Book, one key theme that emerges is durability. In fact, we named an entire trend after it.
SPELLBOUND, FR-One's latest collection of fabrics, reflects this trend perfectly. In this article, we unpack our trend of 'Durability', and we examine what makes SPELLBOUND so durable and how those properties contribute to making it a sustainable product.
What is Spellbound?
SPELLBOUND is an innovative range of inherently fire-retardant fabrics that utilises Global Recycled Standard (GRS) fibre content across all designs.
It features 7 thoughtfully developed collections including multi-purpose, upholstery, drapery and sheers. This range embraces sustainable fabrics and solidifies our choice and use of GRS yarns.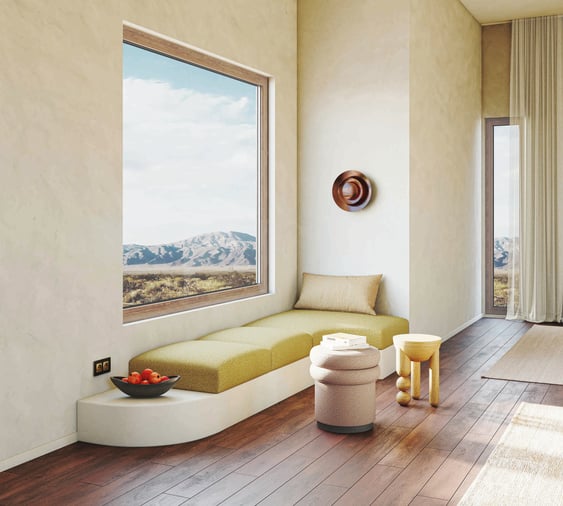 Demystifying sustainability with Spellbound
People are increasingly concerned with the environmental impacts of their choices. This is why durability is an important aspect of many products that we use every day, including our clothing, food and furnishing fabrics.
Consumers are increasingly concerned about transparency in their purchases, wondering whether the products they buy really live up to all the buzzwords that brands attach to them.
Our new SPELLBOUND range is a simple and straightforward approach to sustainability, demystifying the environmental impact that we—as consumers—make when choosing upholstery and drapery fabrics.
How?
Every single design in our SPELLBOUND collection contains recycled content, so it's easy for users to choose more sustainable fabrics.
Plus, FR-One fabrics meet every fire safety standard in the world—so it's easy for users to choose more sustainable products that are also FR compliant in every and any market they're working in.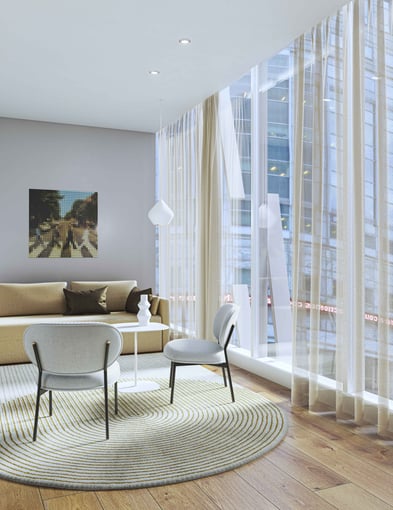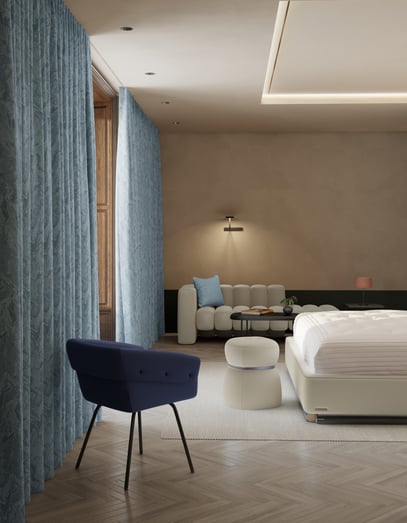 What is the GRS?
The Global Recycled Standard is awarded to fabric containing yarn made from recycled post-consumer waste such as discarded plastic bottles. Our new SPELLBOUND collections are all created using GRS inherently FR yarns.

• Learn more here: What is the Global Recycled Standard?
• Learn more about PET: 4 truly invaluable benefits of rPET fabrics innovations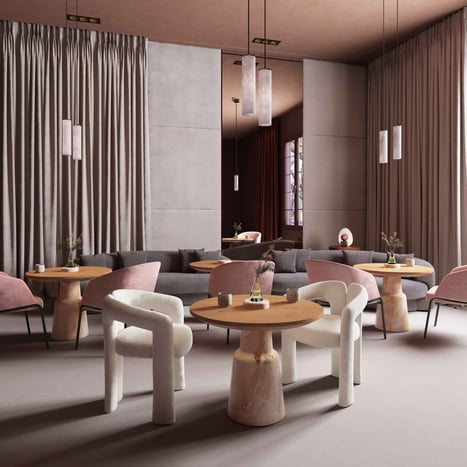 Durability in Design
Durability is essential in design, as it not only prolongs the lifespan of products but also has a significant impact on sustainability and the environment. This is part of the reason why we've signalled 'Durability' out as a trending theme all by itself.
Drawing inspiration from diverse fields such as design, art, technology, architecture, and fashion, the 2023/2024 Trends Book (link) provides an insightful exploration of contemporary culture.
Durability, resilience, tradition, and hope: these are the artistic principles enriching our Trends reporting. Seamlessly fusing high-design with "durable" technologies and natural substances to manifest a new conceptual aesthetic with an optimistic stance on our future – one in which we celebrate abundance rather than scarcity.
SPELLBOUND is designed with these factors in mind. Its properties, such as hardwearing nature and high-temperature washability, contribute to its durability and ensure that the fabrics will withstand the test of time.
By lasting longer and requiring less frequent replacements, SPELLBOUND fabrics have a reduced environmental impact compared to traditional, less resilient fabrics.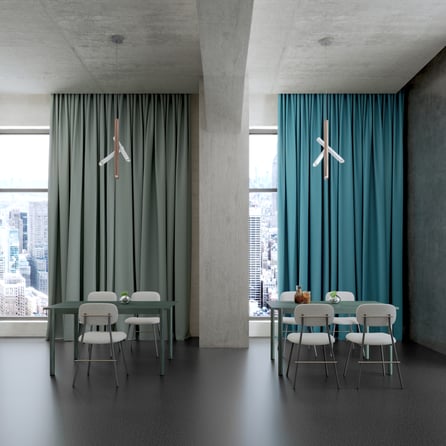 Durability, sustainability and FR-One fabrics
To sum up, SPELLBOUND is a truly innovative fabric collection that embodies durability and sustainability in design. Its hardwearing properties, combined with its responsible use of recycled materials, make it an ideal choice for designers and consumers who are conscious of their environmental impact.