Chosen as one of seven emerging interiors trends we've identified for 2020/2021, 'Mining The Past' is a celebration of historical legacies. In this article, we look at five different ways in which you could introduce this trend into your interiors projects.
1. Add vintage accents
Referencing historical details can be done in quite a subtle way as part of our 'Mining the past' trend. You don't have to fill a space with antique furniture, instead it's a question of making a gentle nod to the past. So this could mean hanging antique oil paintings in a contemporary interior, or introducing a retro, patterned sofa into a pared-back space.

This ties in with the trend for 'Grandmillennial' style in which vintage and second-hand pieces sit happily alongside contemporary elements. It's a celebration of 'granny chic' in which chintz becomes cool and period pieces are given a whole new lease of life. But the key is not to overdo it. The new way to do vintage involves bringing one or two key elements into a scheme rather than going for an all-over retro vibe.

Dark wood is also making a big comeback as an antidote to the pale oaks of the Scandi years. Antique brown furniture has the added bonus of aligning well with the greater awareness of sustainability. Why buy new furniture when you can use pre-loved, classic items? Where Mid-Century styles have flourished in recent years, we predict that older, mahogany pieces will now come to the fore.
2. Introduce luxurious materials
Velvet was huge news for interiors in 2019 and its popularity shows no sign of abating for 2020 and beyond. At the recent Maison et Objet design fair in Paris, wool bouclé fabrics were very much in evidence as were plush corduroys, comforting mohair and deep pile velvets. It's all about bringing a sensuous, luxurious look to a space, with a nod to more comfortable, opulent times.

We're also seeing a move towards the reintroduction of elaborately patterned heritage fabrics such as brocades and damasks. These materials serve to bring a sense of reassuring solidity to a scheme – anchoring it in the foundations of the past.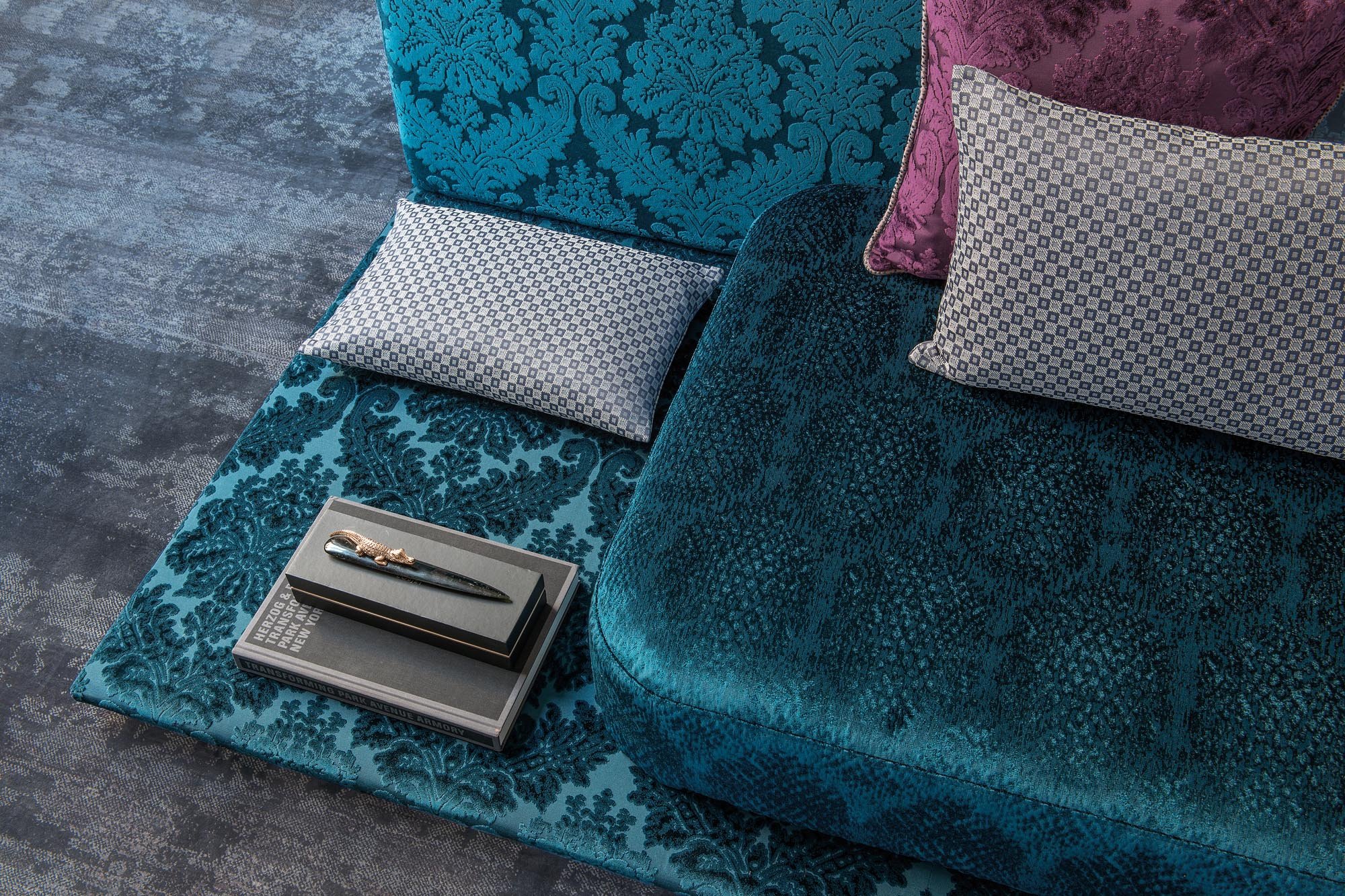 3. A palette inspired by the past
When it comes to the palette we've selected for our 'Mining the past' trend, it covers a series of muted tones in warm whites, blues and browns. These heritage colours give a nostalgic nod to the past, bringing with them the idea of a simpler, more straightforward age.

Homes & Gardens magazine recently hailed brown as their 'new neutral' because of its 'perfect mix of warmth and sophistication'. And our delicate, pale putty pink brings a wonderful sense of nostalgia, reminiscent of faded Florentine frescoes.

An enduring deep, dark blue is also part of the mix – an element of this trend because of its timeless, reassuring and highly versatile quality.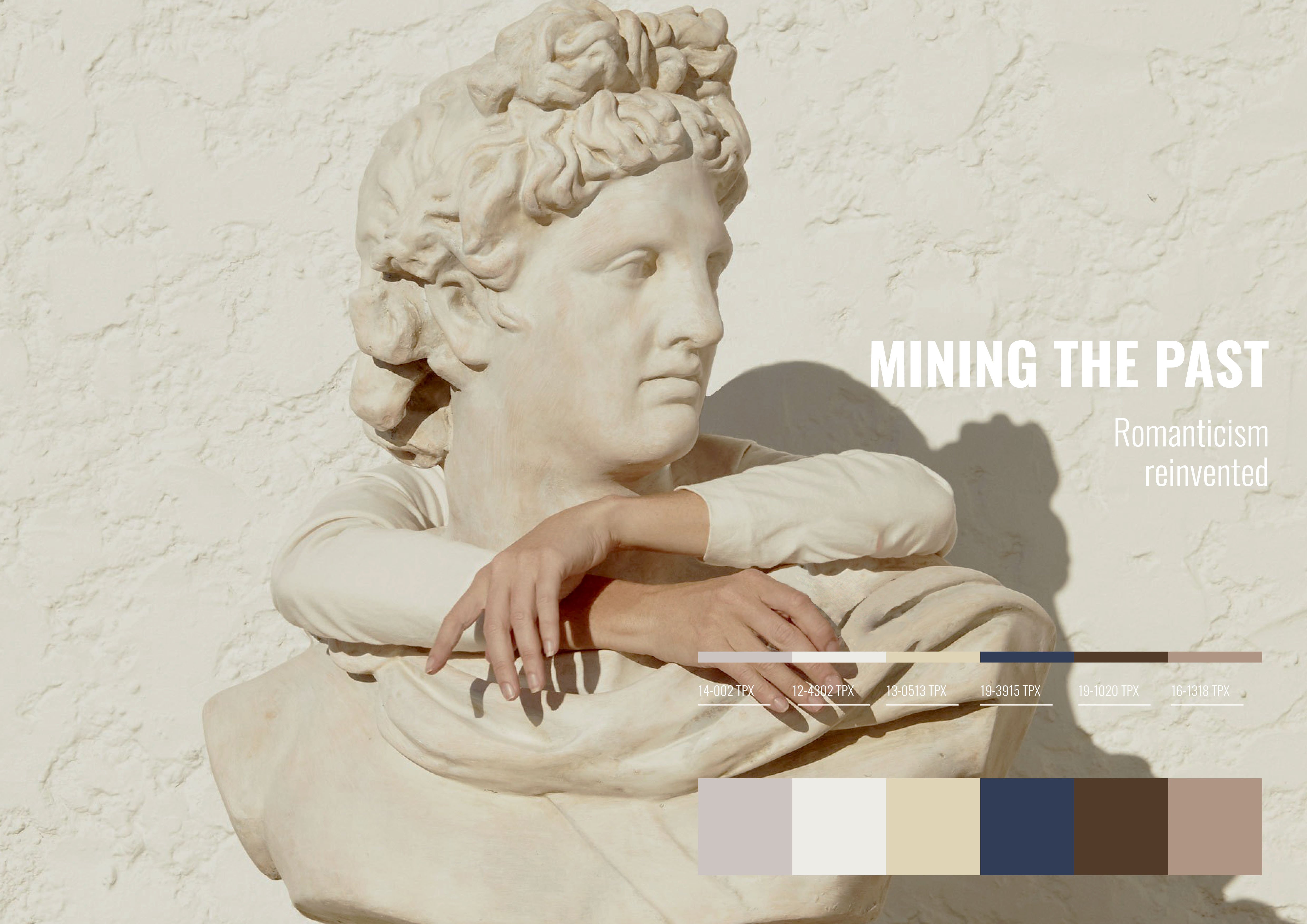 4. Bring in exotic finishes
Shiny finishes featuring pearlescent effects are big news for the coming seasons. Taking inspiration from the Victorian era, mother of pearl will be everywhere from tiles to wallpapers to tabletops, bringing a lovely, textured lustre to your interior.

Multi-coloured mosaics will also be on the rise, with the 1970s trend for terrazzo making a bold return. This hard-wearing material created from marble chippings set in polished cement is a more affordable alternative to solid marble or granite. It works well on floors and worktops, giving a sense of depth and texture with a smooth, practical finish.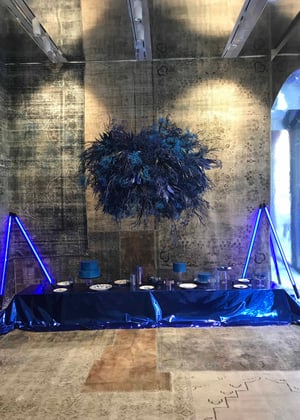 5. Celebrate vintage florals
Flower power rarely goes out of fashion, but the new florals for 2020/2021 will have a distinctly nostalgic feel. Think delicate patterns in faded pastels or bold chintzes inspired by traditional Victorian designs. A great example is designer Pearl Lowe's Faded Glamour wallpaper with its blousy roses set against a dramatic black backdrop.

Another way to bring florals into your project is to choose a pretty retro print for your curtains or cushions. Our gorgeous Gossian Gwendoline fabric comes in five different colourways and features delicate blossom against a beige background. One of our favourite versions has a scattering of cerise flowers with pretty green leaves. These patterned beauties are a brilliant way to bring some feminine, old-fashioned charm into your interior.
If you want to know more about our trends forecast for 2020/2021, download our Trends Book here.