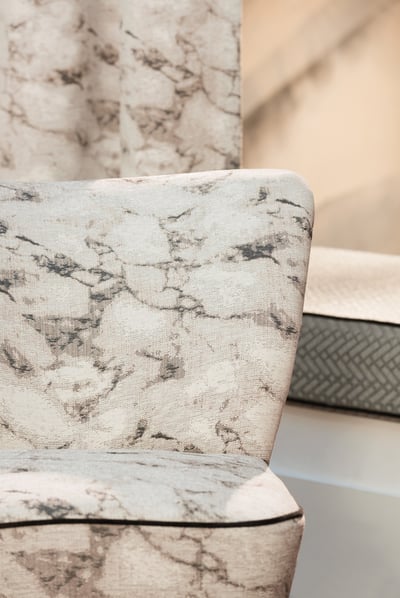 Designing curative healthcare
settings
A healthcare environment is therapeutic when it ticks three boxes:
Firstly, efficient, intentional design supports the healthcare staff in treating patients. It makes their jobs simpler because the navigation of the space is easier, with important information and equipment at hand.
Secondly, therapeutic healthcare environments support the psycho-social and spiritual needs of the patients and their families as well as staff operating within them.
Finally, these environments are designed specifically to produce measurable positive effects on patients' clinical outcomes and staff efficacy.
No interior design scheme is neutral
Human beings are influenced by the locations and situations they're in. A dull, grey day can impact mood or productivity, for example. No environment is truly neutral, because even interiors that are designed to be unobtrusive and as neutral as possible achieve a certain effect on their occupants.
Interior design becomes a more complex issue when designers consider that different people react to art and design in different ways. There are a lot of possible outcomes at play, and it's not different for healthcare settings.
However, healthcare architects, interior designers, and academic researchers have identified three major elements that can improve patients' clinical outcomes in clear, measurable ways.

One: Reducing or eliminating environmental stressors
Thoughtfully designed healthcare interiors have been shown to have positive effects on patients' wellbeing and recovery, even going so far as to speed up recovery times. Reducing environmental stressors result in hospital stays that more restful for patients and more pleasant to work in for staff. Reducing disruptive ambient noise, diffusing glare from lights, and improving poor air quality are all techniques that fall under this category.
It's easy to add sleep-enhancing elements to the design of patient rooms, such as sound-absorbing wall panels, pieces of high-performance upholstered furniture and blackout or dim-out curtains. Dim-out draperies, rather than blackout, are more about the privacy afforded rather than blocking the light from a room completely.
Dim-out curtains are available in a range of fabric density and can block up to 98% of light from entering a room. Following acoustic testing under ISO 354-11654, most of our fabrics have been classified as 'Extremely Sound Absorbing' category A and B. Perfect for restorative sleep.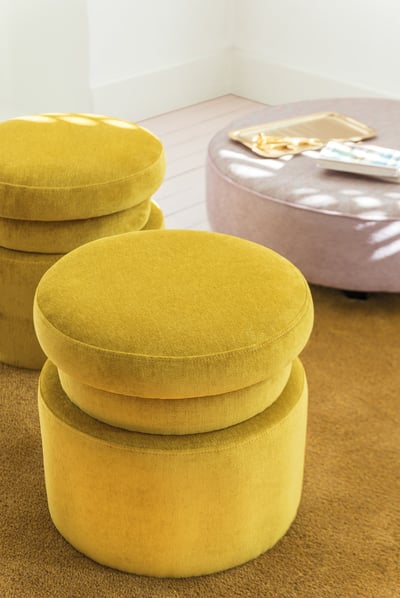 Two: Providing 'positive' distractions
Positive distractions help take patients' minds away from their current health problems and situation by relaxing them and speeding up recuperation. Soothing colours and natural light fall under this category, as well as visual stimuli such as artwork, aquariums, and exposure to nature such as views to the outside.
Visual stimulation and distraction can take the form of texture in interior design. The relationship between textile textures and human emotions and perceptions is complex but undeniable.
In fact, laboratory research confirms that fabric and texture can evoke emotions, whether this reaction is intended or not. Read more about tactile textures and fabric perception to boost your expertise in creating positive spaces.
Three: Giving patients a sense of control and social support

Illness that is serious enough to require hospitalisation can remove patients' sense of control over their lives. Comfortable hospital rooms with layout options that can be shifted, as well as sufficient storage for personal items, can help restore this feeling of control in patients.
Elements such as modular seating that can be arranged for visits from family and friends, textile dividers to give a sense of peaceful privacy, and even placement of special personal items can all contribute to the patients' comfort.
These flexible elements also enable the family and friends of patients to support them even while they're still in in-patient care.
Fire retardant fabrics for healthcare settings
FR-One Fire Retardant fabrics can be used for curtains, furniture and decorative accessories in a broad spectrum of contract settings, from hotels and hospitals to day spas and even on ships. Interested in specification? Contact us today.