The Chedi is a stunning five star hotel located on the shores of the Adriatic, at Luštica Bay, Montenegro.
Set on the waterfront of Montenegro's Trašte Bay along the Luštica peninsula, within the coastal town of Luštica Bay, The Chedi Luštica Bay welcomes you to unwind amidst authentic, breathable luxury. [This] contemporary resort hotel offers elegant, light-filled rooms which echo the movement of the Adriatic Sea and the colours of the Mediterranean beyond.
We're proud to reveal that the interiors of this stunning hotel are outfitted in a range of FR-One fabrics.
The Chedi is a member of the prestigious GHM hotels and resorts, known for their luxury 'boutique hotel' experience, and our fire-retardant fabrics for hotel furniture and drapery were supplied through our partner, SNS Group.
Discover more about The Chedi Luštica Bay Hotel on their website.
The project
The wide range of FR-One fabrics throughout the hotel include drapery fabrics and sheers as well as soft furnishings and decorative accessories.
'Chedi', by the way, literally means 'find peace', which makes for a dreamy match with FR-One fabrics ensuring peace of mind from design ideation to textiles testing and everything beyond.
FR-One is your guarantee that the fire retardant fabrics of your choice surpass the most demanding fire retardant standards, anywhere in the world. Read more
here.
This fabric selection celebrate the harmonious relationship between the Chedi and its location nestled into the edge of the endless coastline in an area of remarkable natural beauty.
The connection between colour palettes in the hotel's interior and the surrounding natural landscape is strong. The varying design of the fabrics also echoes the natural world beyond the windows of this exquisite hotel.
Our solution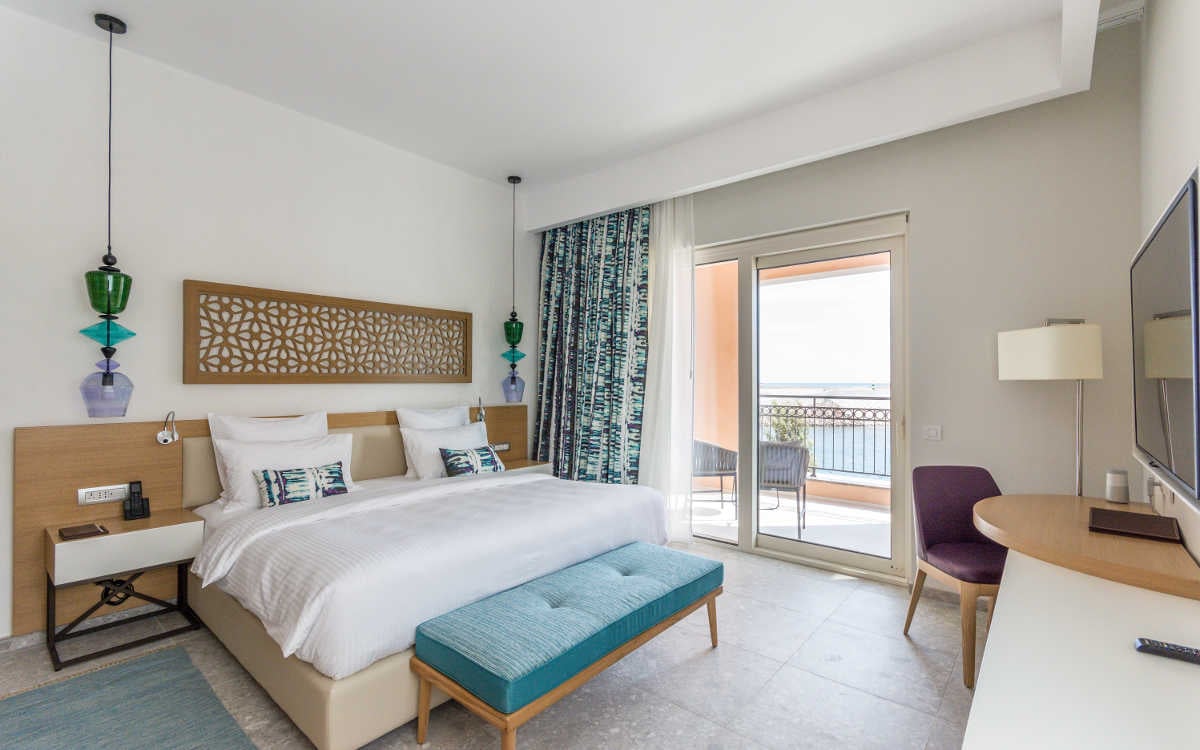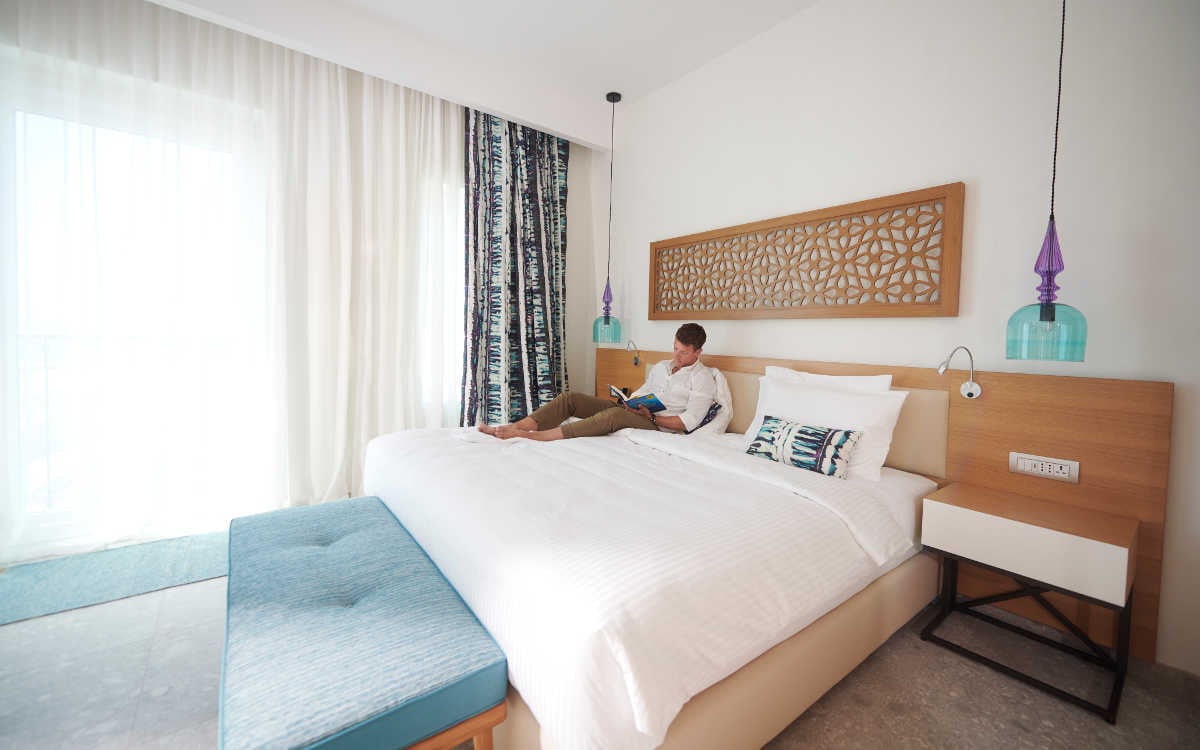 The natural-look sheers in the guest bedrooms are Gossy in 'Snow', while the dim out curtains feature the Marsala design from our Marvell collection, a fun, multi-coloured graphical print.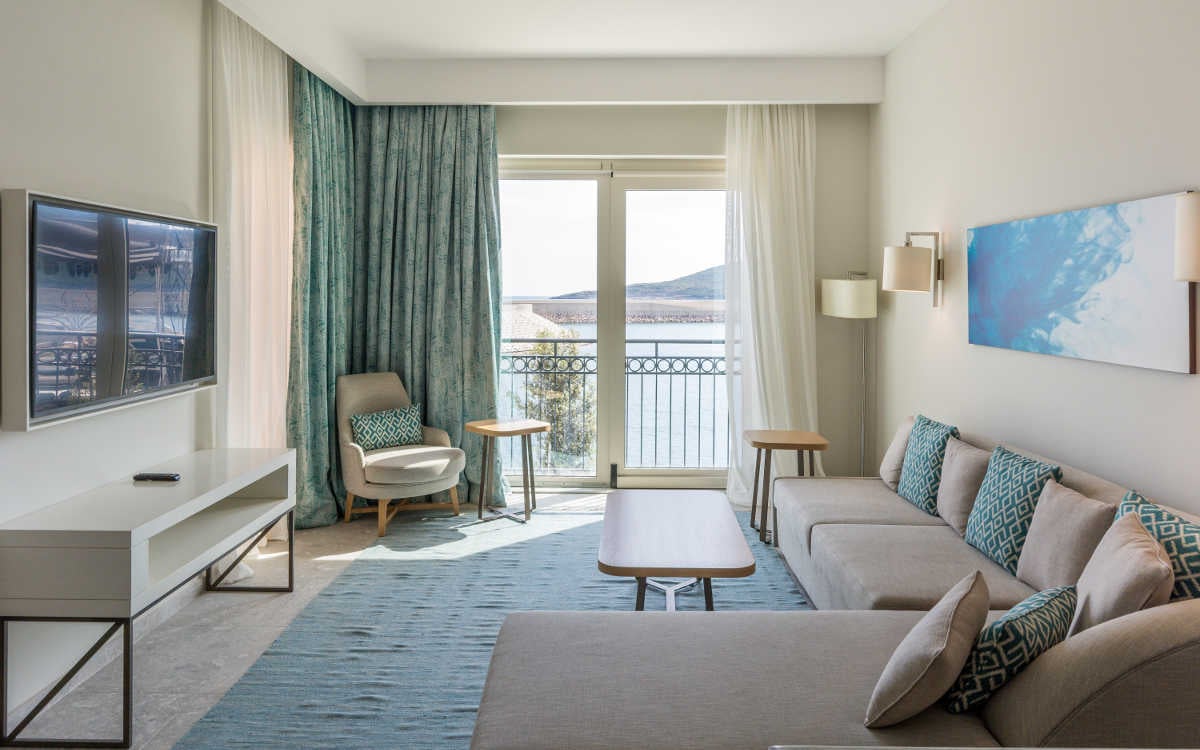 FR-One has more drapery fabrics featured in the guest rooms of the Chedi Hotel, including the Ginerva design in turqoise from our Gossian collection.
This is a printed dim out fabric with an aquarelle sculptured leaf design and a soft feel that creates a great drape.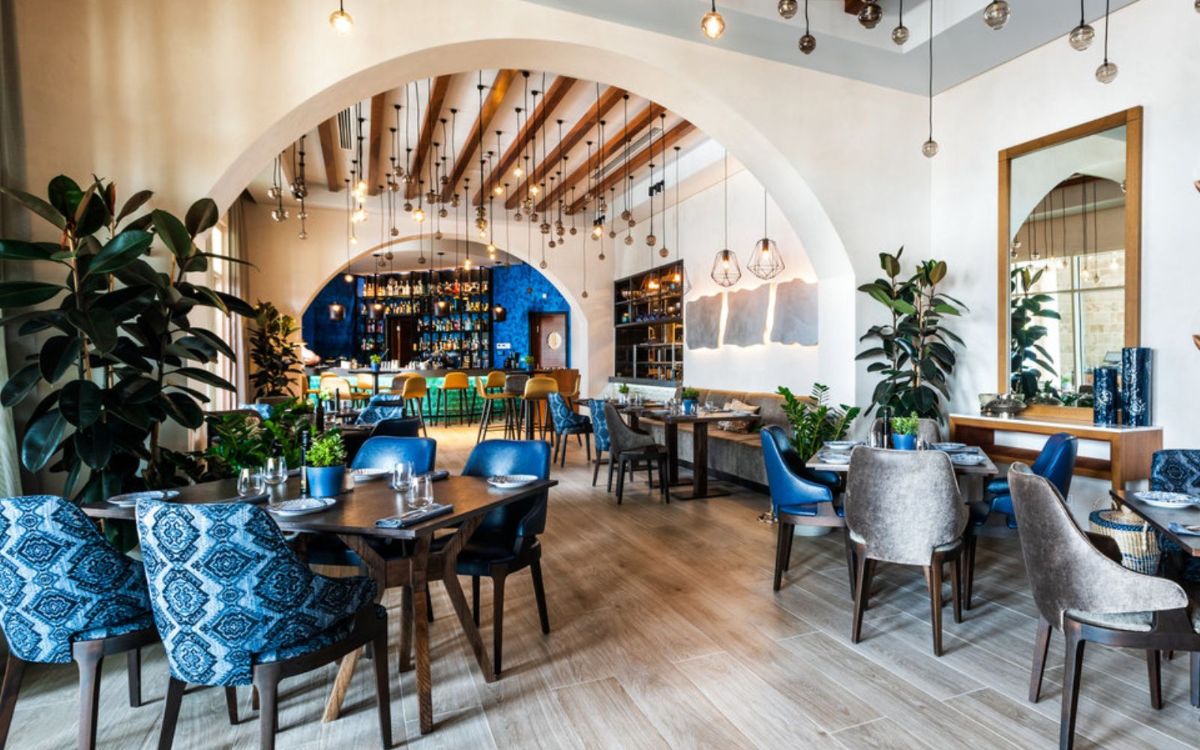 Another alluring fabric from our collections was used in the bar and restaurant area. The plain velvet used on the chairs (in silver and blue) is our own FR-One 'Moon', a sumptuous velvet, available in twenty five plush colours.
The pile is luxurious yet durable, making Moon an elegant option for contract upholstery.
Conclusion
Our inherently fire-retardant fabrics are the number one choice for procurers, interior designers and architects around the world.
The FR-One brand guarantees that our upholstery and drapery fabrics meet the highest flame-retardant standards in force globally.
Would you like to discuss using FR-One fabrics on a specific hospitality project with you? Get in touch with us.