What is 'authenticity' in commercial restaurant design?
What do restaurant designers mean when they speak about an 'authentic' design process? How can customers know when their dining experience is 'authentic'? Does 'authenticity' even carry any weight in our increasingly digital world?
Many of us have this idea of 'authenticity' being bound up in what is real and what is not. This is easy to explain in terms of handbags or paintings (Is it real? Is it a knockoff?) but a little harder when talking about brands or physical locations such as restaurants or hotels.
It doesn't matter where they are or what they're doing, it's clear that consumers in all industries are searching for an authentic experience.
For restaurants, 'authenticity' means delivering through on expectations you set in your clientele's minds as to the kind of experience they will have.
When a restaurant provides a truly authentic experience, customers know it, appreciate it, and will keep coming back for more.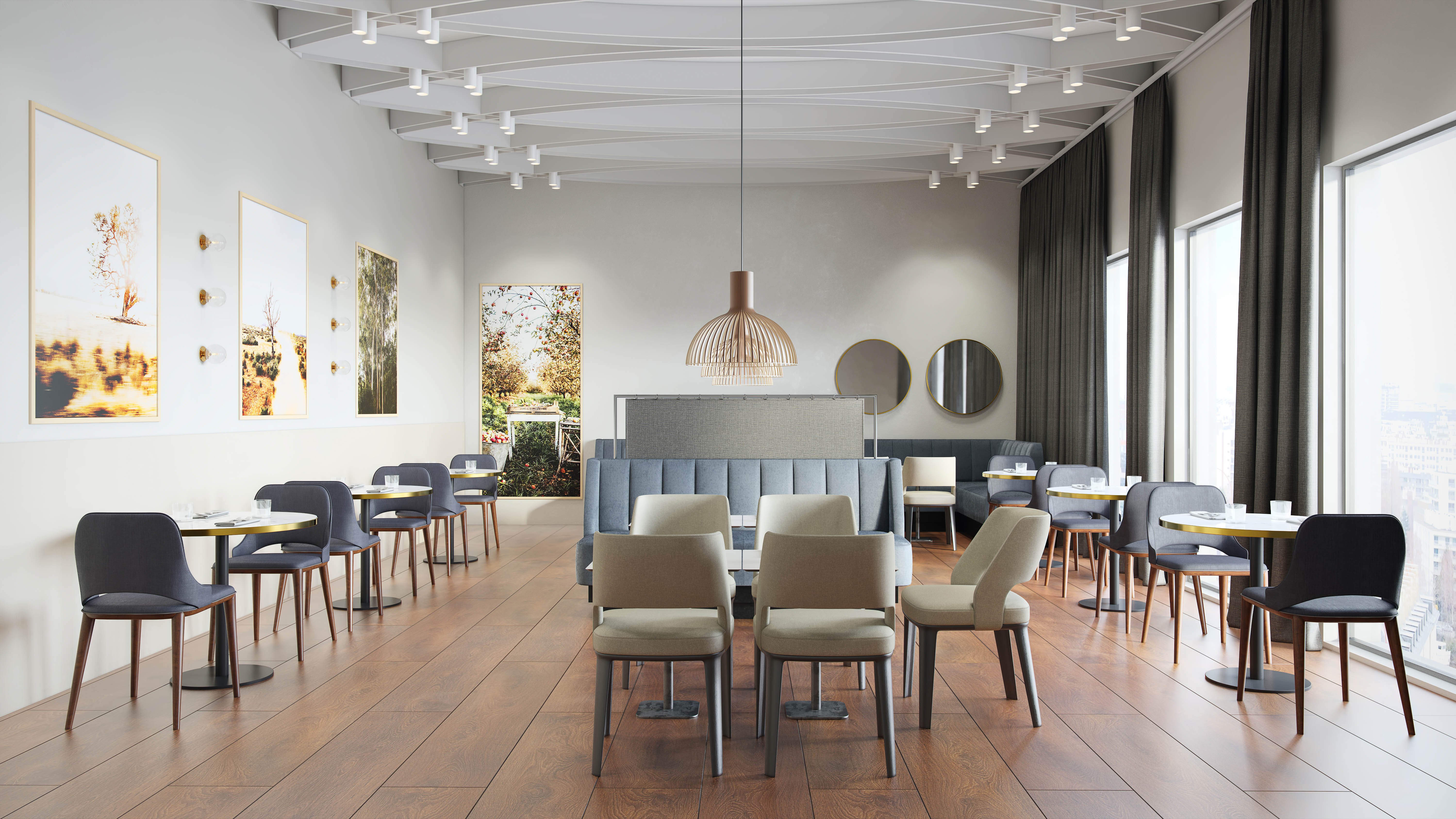 How to create an authentic restaurant experience
Restaurants trade in multisensory experiences and it's not just about the food. Anyone who has missed going out for dinner in 2020 can tell you that. It's the atmosphere, the service, the sense of place, the acoustics.
Authentic restaurant experiences deliver on all these fronts. How do restaurant designers even begin to create something as memorable as this?
They start small, by thinking about key moments that make up a diner's experience. 'Authentic design' means looking for memorable moments and maximising them.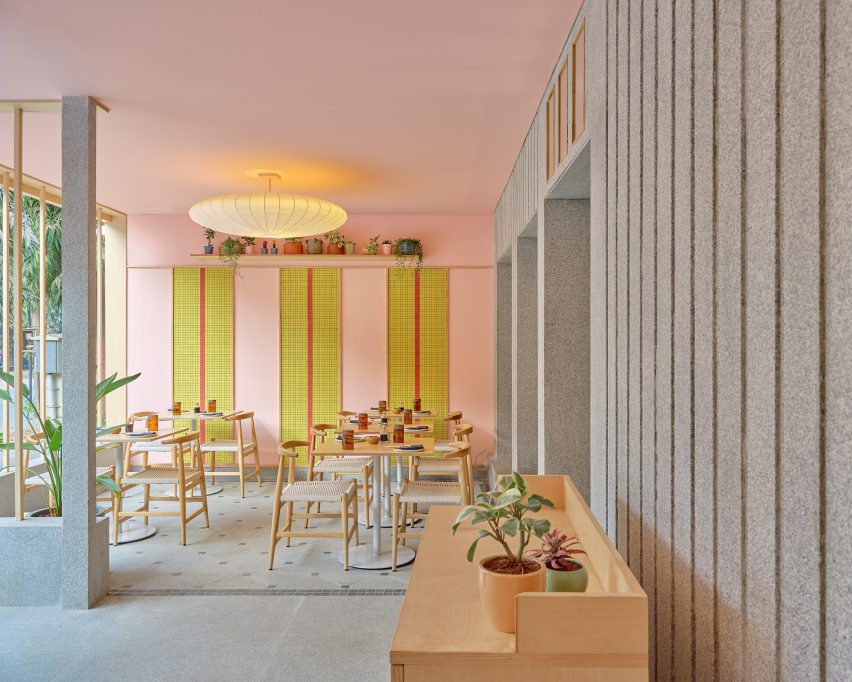 For example: what is the moment a customer will remember?
Is it going to be the moment a waiter hands them their meal, or is it the ordering process leading up to it? Is it the unique ambience they are wrapped up in as they wait and eat, or is it the first taste of food?
Once designers think in terms of moments, they consider how the physical space can help to maximise their experience.
This means looking at the details, from the layout to the light fittings, to the staff clothing to the chairs diners will be sitting on and the cutlery they use to eat.
Authentic design is about using materials without masking them in fake textures, showcasing their strengths instead of trying to hide their weaknesses. Authentic design is about doing away with features that are included only to make a product appear familiar or desirable but that otherwise serve no purpose. – Smashing Magazine
Restaurant design: more than the menu
Lucky Chan and Istetyka are two contemporary restaurants that really speak to us with their wonderfully authentic designs. What makes them 'authentic' to us? The stories they're telling through interior design and architecture.
One: Lucky Chan, Bangalore
Lucky Chan is a casual restaurant serving sushi and dim-sum, which takes over the grand floor of a two-storey house.
The space is divided up into a series of rooms that explore different concepts, as Lucky Chan's location is a residential building.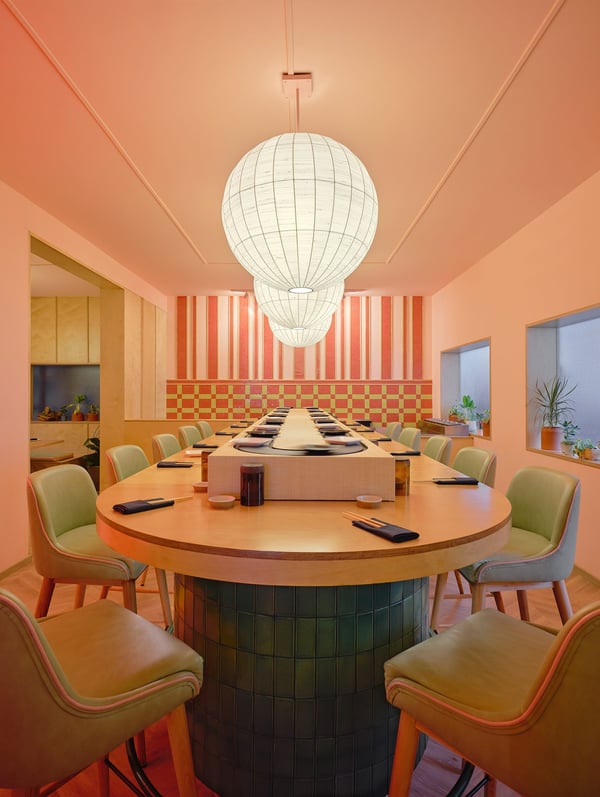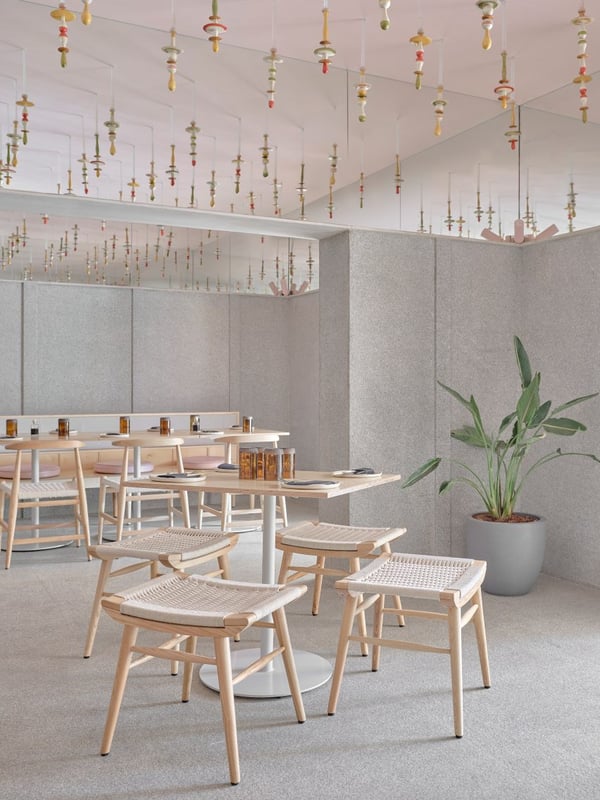 Large surfaces of textured, grey granite feature alongside ceramic tiles in a wealth of candy colours in shades of red, yellow, pink and green.
"We were inspired by the hip Harajaku style of Tokyo while developing the colour palette," said Shruti Jaipuria, founder of the MAIA Design Studio, in dezeen "but the material palette is more local. As an office, we aspire to use local material and craft in contemporary and unexpected contexts."
Two: Istetyka, Kyiv
Stucco and concrete surfaces join forces with smooth steel and polished stone in this Kyiv restaurant, called 'Istetyka' – a portmanteau of the Ukrainian words for eating and aesthetics.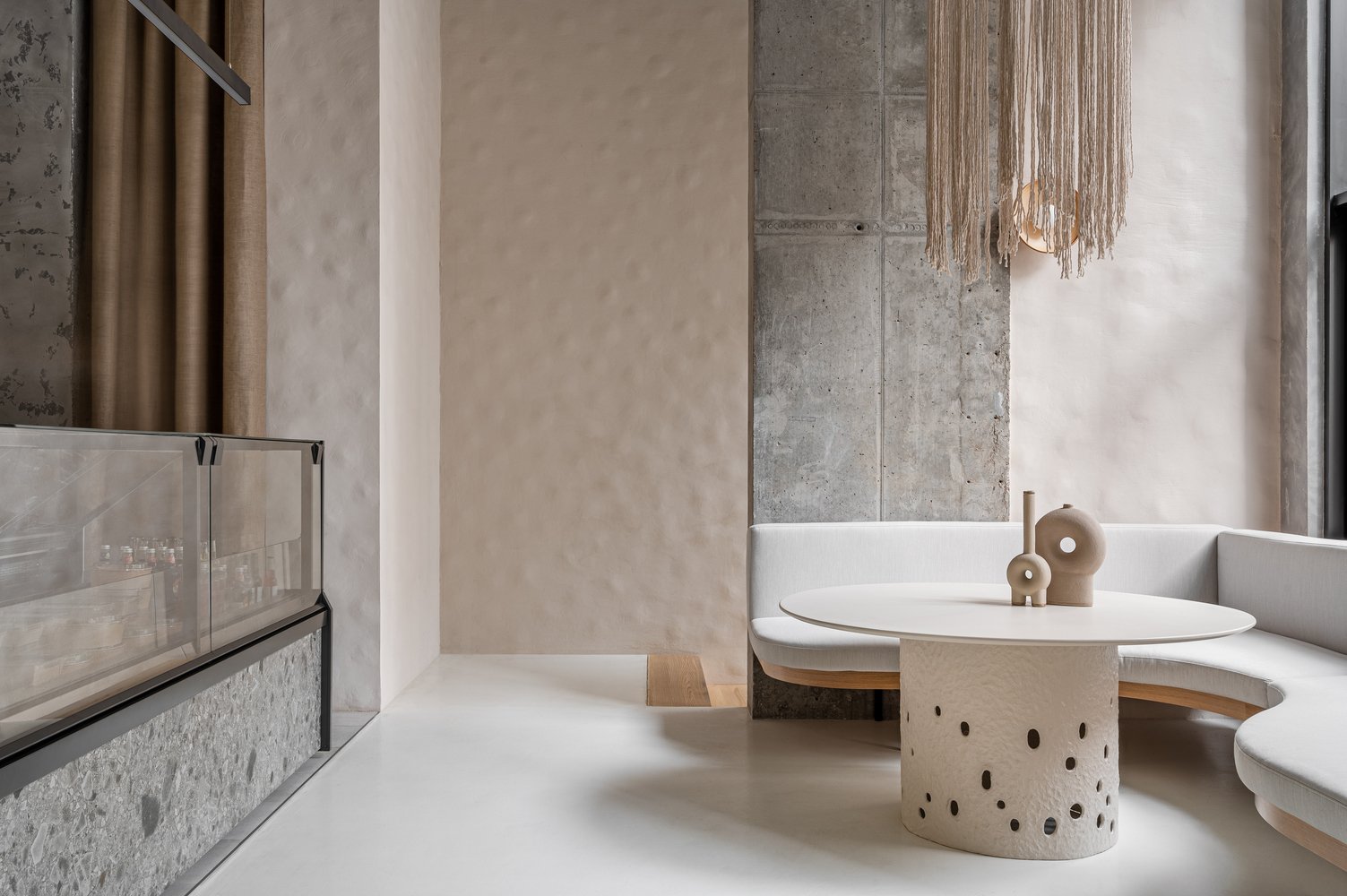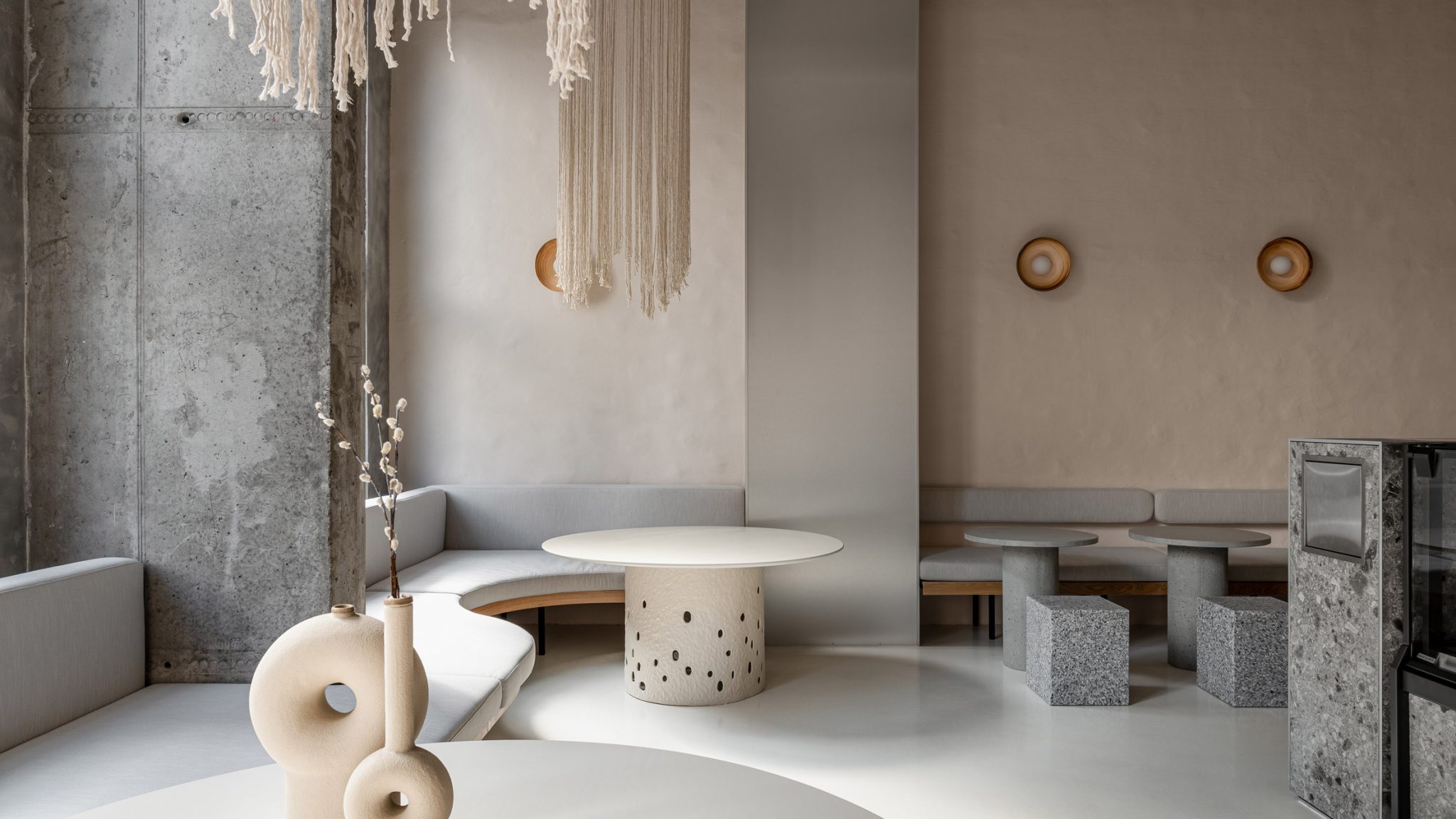 "Each of our projects tells a story," said Victoriya Yakusha, founder of Yakusha Design, in dezeen. "We combine modern materials and techniques with the long-known, passed down from generation to generation. Clay walls, according to Ukrainian tradition, have very powerful energy."
Many of the objects and accessories used throughout the interior were handmade by local artisans, such as the macrame lamps and textured clay vases.
Supporting restaurant designers' creation of special interior spaces
In conclusion, the experience economy thrives on storytelling and focusing on special moments in time. Authenticity shines through genuinely memorable experiences that speak to the senses.
Restaurants that can pair this magic with their menus are the real deal.
We are here to support restaurant designers to create something truly unique. Our expansive variety of fabric designs are not only available in rich colours, they're also inherently fire retardant.
They pass every single fire safety standard worldwide, guaranteeing safety and durability in a wide range of environments, including bars and restaurants.
From plush chenille and velvet upholstery fabrics to beautiful damask drapery and patterned sheer curtain fabrics, the choice is yours.