Whether you're thinking of a sleek minimalist hotel meeting room interior, boho styling for a cozy boutique rental property bedroom, or going for a rustic cottage feel in your café, we've got suggestions for you to help you avoid any hint of boredom.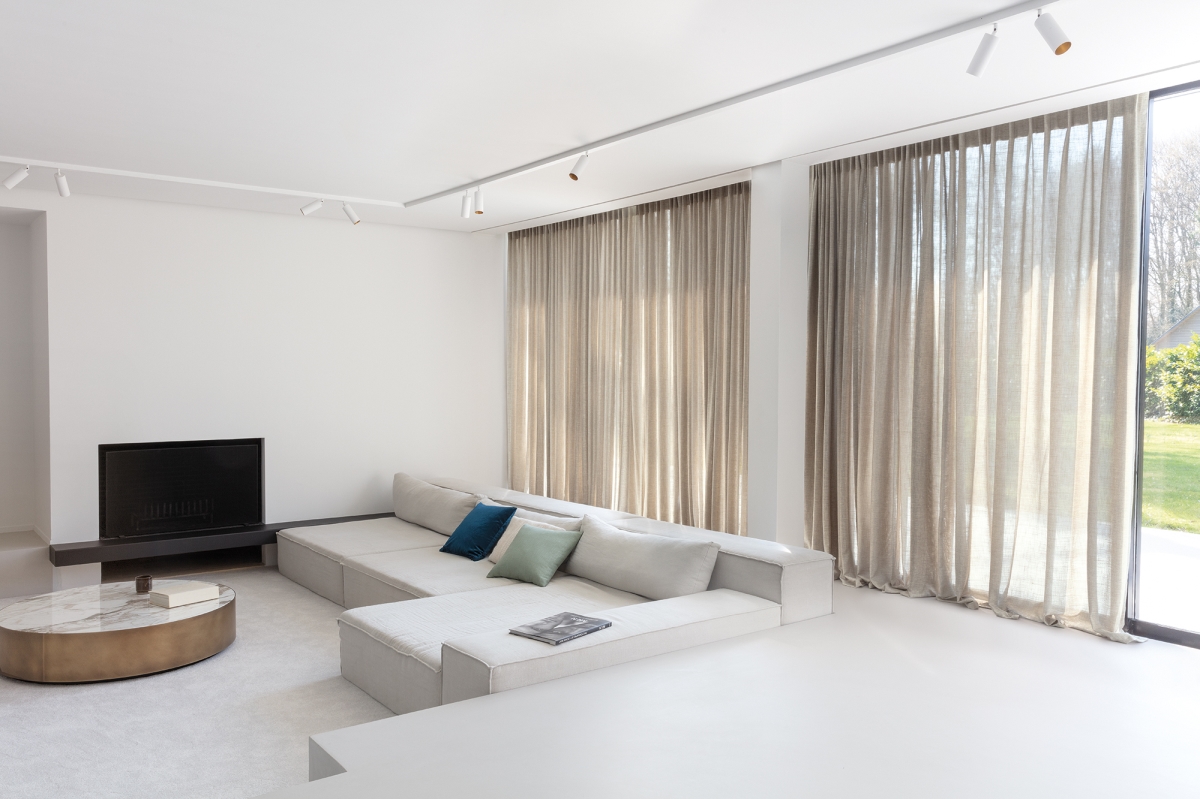 You don't have to stick with an all-over neutral palette

A clean, matte white is timeless, creating space in a room no matter whether there's a shortage of natural light or whether the interior is expansive already.

It's a misconception though that when you decorate with white, you need to keep everything neutral and subdued. Pairing a predominantly white colour palette with different tones, textures, and accents will conjure up different feelings in an interior space without you having to do much in the way of interior styling at all.

For example:
Paired with dusty pink, white will create a calm, quiet atmosphere.
With soft pastels, you bring that fresh spring feeling into a room even if it's the middle of winter. Read our post about decorating with dusty pastels for more ideas and techniques.
Adding subtle dark accents helps to keep things chic and warm
Combine white touches with orange tones for a touch of autumnal spice.
Bringing in some greenery or plants can give a room the pop of colour it needs, as well as a more natural feel.
Check out our white Pinterest board for a shot of stimulation.
Play with texture
White is also great to unify different rooms, creating a harmonizing flow through interior spaces. Think about what you could do with our textured, jacquard or velvet fabrics! Here is a gorgeously varied selection of fabrics to get your juices flowing: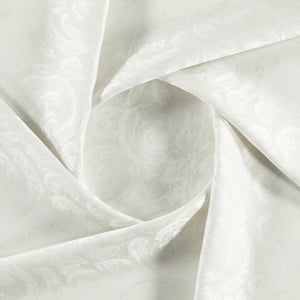 Cream or off-white tones can be more inviting than pure stark white

White is a colour too and can come in many shades. It can have yellow, pink or green undertones.

Work in tones and let them act as a guide for the rest of your interior design scheme. Tone on tone whites create a warm decor; playing with textures or patterns in white shades can make the room interesting, from bed linen to cushions and curtains.

Artwork brings interest

Working with art brings an unexpected edge to a predominantly white interior: pictures really do speak louder than words.

We'd like to broaden your horizons though with our definition of artwork: it can be anything from photography, painting or prints to textile art, neon signs or quirky wall décor accessories.
Using a piece of furniture as a baseline height when hanging artwork, working with artwork that is smaller than the length of the piece of furniture. Or go full out with a gallery wall, making sure not to overwhelm your space.
Think of pastel neon wall décor that makes a subtle statement in the serene sea of white. Like you can see in this hotel.
Weave a magical spell in a cozier space with textile art. Can we recommend you check out Amber Leask-Sebree's amazing woven wall textile art.
Alternatively, work larger by going completely outside of the box and leaning oversized artwork against the wall instead of hanging it up, like stylist and travel photographer Kara Rosenlund is doing here.
From minimalism to shabby chic
White can be used in many styles, from shabby chic to modern Scandinavian. A white decor doesn't always have to create a sleek and minimal look. Here's some juicy inspiration we found on Pinterest and from our very own photoshoots for you to enjoy.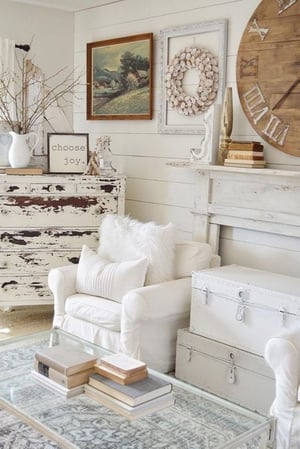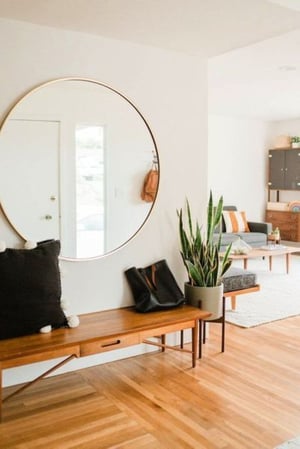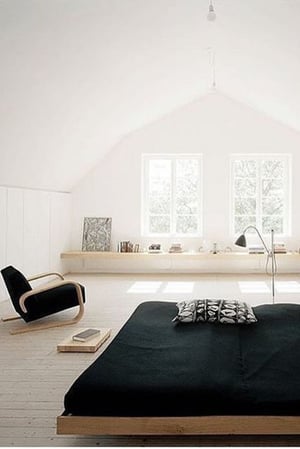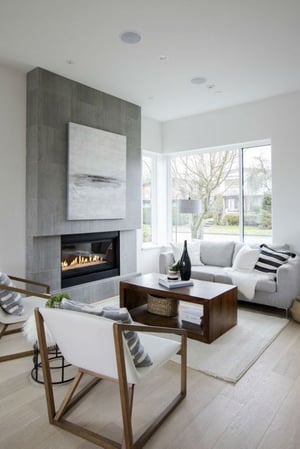 Did you like this post? Don't forget to check us out on Instagram for even more eye-candy.