Fosbury & Sons is an antidote to the office of the past.
Fosbury & Sons – the co-working company founded by Stijn Geeraets, Maarten Van Gool and Serge Hannecart – has taken over 7,000 square metres of the modernist 1970s building in Brussels, reworking new life into the building as a co-working space.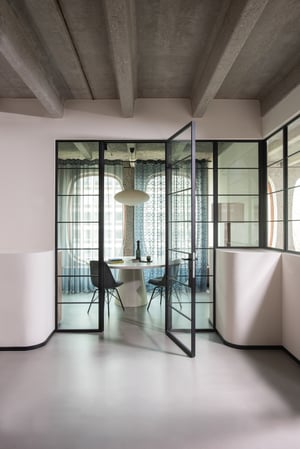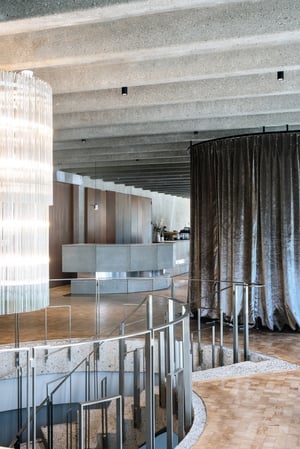 Built for humans, just like the Optimum range
This is a synergetic working space that stresses the dynamic humanity of its inhabitants. We decided almost immediately that this building was very fitting to highlight our newest collection of inherently fire-retardant fabrics.
"The character of the [Brodzki] building, its history, its exceptional architecture, the spirit of the age in which it was built… it just fit," said Geeraets. "It has an extraordinary architecture and it's also super functional." - dezeen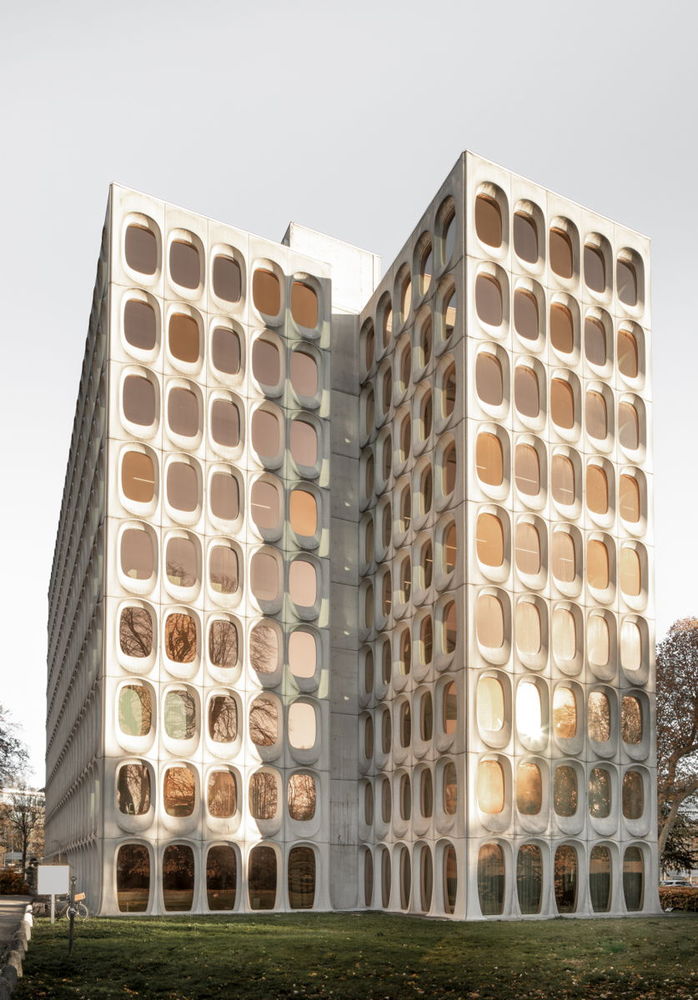 Image via archdaily
Good design reflects deeper values
Home is an inherently human-centric space, designed to be comfortable and inviting. Workplaces are too often still running on the 1950s or 60s idea that need to be rigidly functional, and that's all. Offices are often actually not great spaces to work in, renowned for creating stark atmosphere of silent solo work.
With Optimum, we were working to create a paradigm shift in the meaning of the word 'workplace', creating a high-performing fabrics range that was both comfortable and sumptuously plush.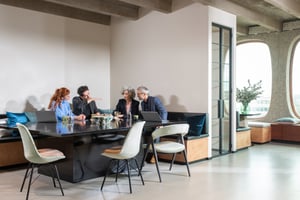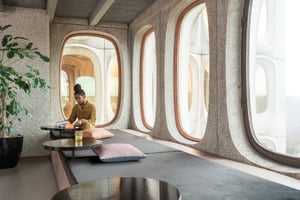 Interiors designed for productivity
Taking breaks is one of the best ways to improve productivity, as counterintuitive as it might seem. Workers gain focus and energy when they step away from their desks, and have lower stress levels as a result. As an interior that brings up the most important and overlooked factor needed in the workday (rest!) Fosbury & Sons does not disappoint.
The new interior spaces of Brodzki's building has reconsidered the idea of 'rest', transforming this co-working space, and the fundamental concept of office design, from the ground up. The inspiration comes from a rather surprising space, though: the transforming role of the hotel lobby.
You would be right in making the connection between hotel lobbies and these interiors in a 1970s building in Brussels – they're much more welcoming than workspaces usually are. Collaboration is easier in this informal environment, and we imagine the ease of communication has been ramped up too.

The palette of Optimum, with each colourway from each collection from this range.
At FR-One, we drew on this feeling of a workspace in a congenial setting when shooting our Optimum release photography and this newest range of inherently fire-retardant fabrics fits perfectly within the realm of comfortable productivity.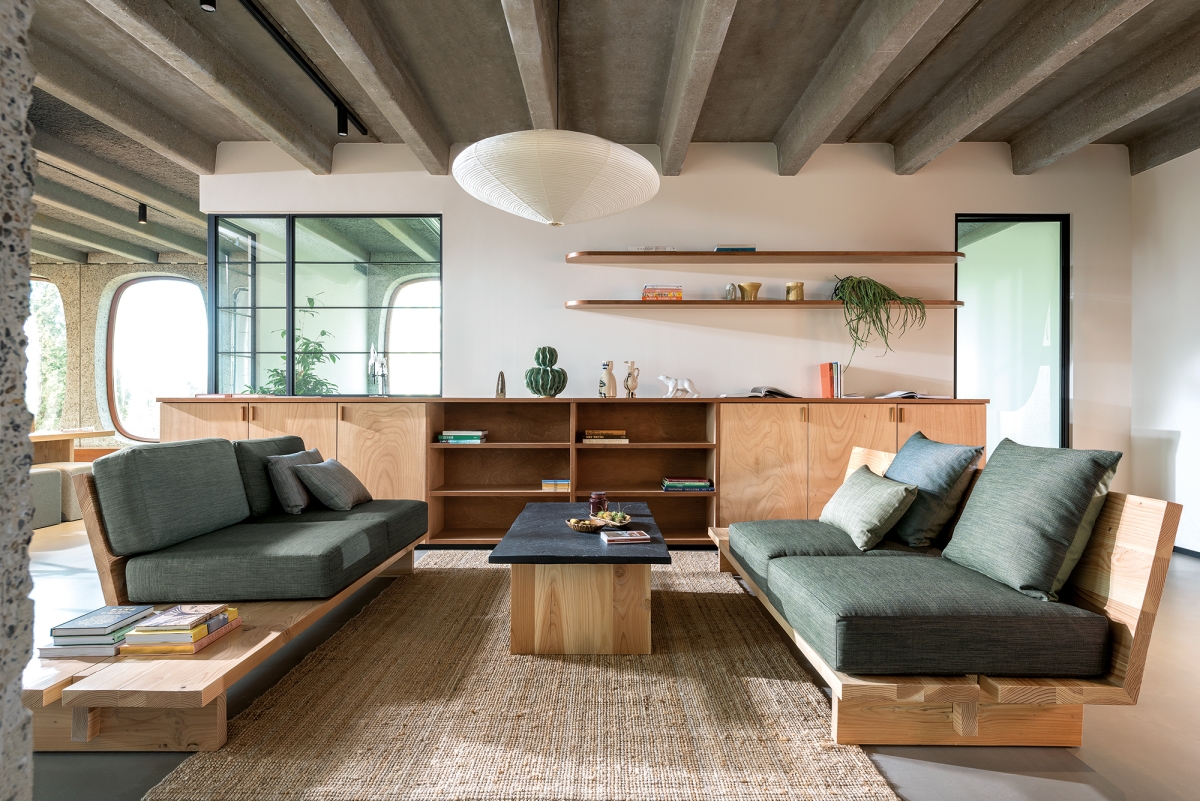 The conventional office is dead, long live the collaborative workplace
The palette of Fosbury & Sons is drawn from the building itself, but if you were thinking that all that 1970s concrete would result in an unforgivingly cold interior palette, think again.
The reworked interiors have a warm, inviting but professional feel that shines through in our photography.
Optimum, as a fabrics collection, has a mellow colour palette also, designed to stimulate a feeling of comfort and focus.
Here we find the flecked, rough-hewn greys of the concrete of the interior architecture of Brodzki's building, mingling with the golden tones of its custom made flooring, peppered throughout with rich, sultry shades of ochre and organic tones.
The scenes of the autumnal forest beyond the building filtered through into our photoshoot, giving it a misty air that cannot be added in with technology alone.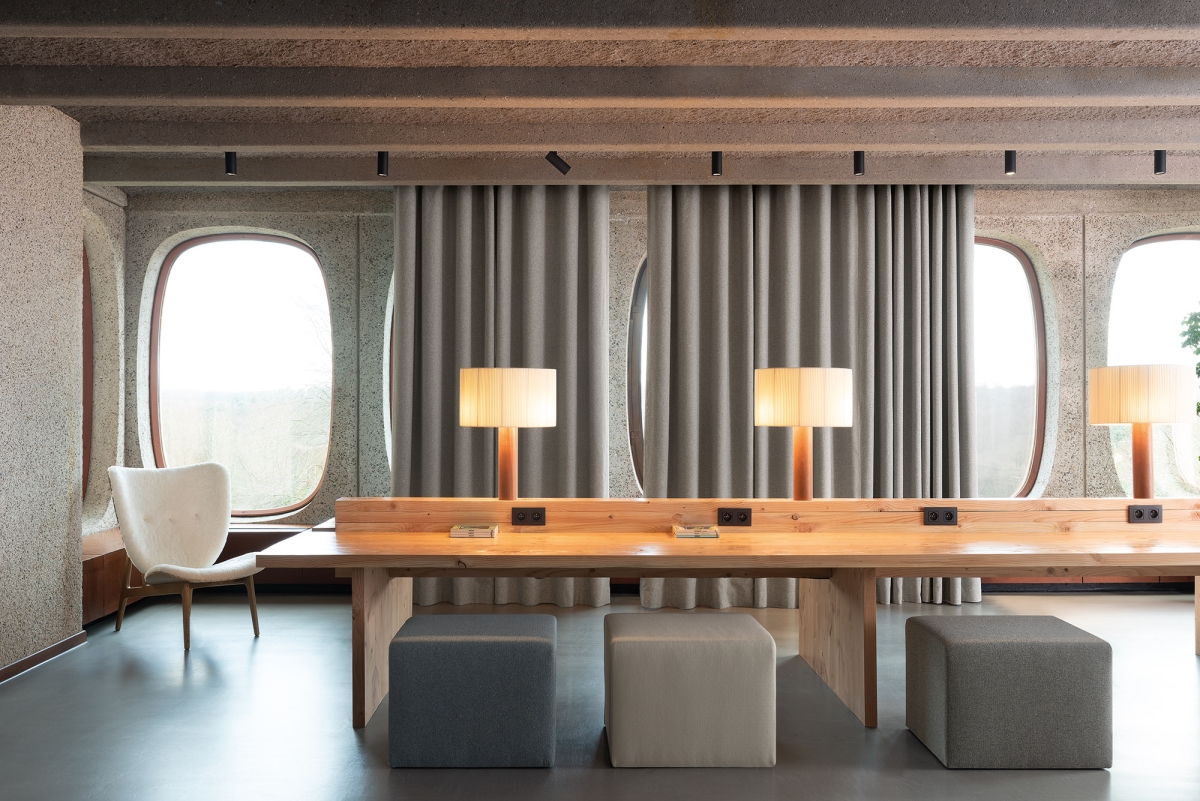 That is what Optimum stands for: people working together in collaboration, bringing the synergy and dynamic feel of real connection along into the workplace. Technology alone won't cut it, it's the human element that is irreplaceable and which Optimum was created to encourage.