From virtual reality to artificial intelligence, these additions are intended to streamline, enhance and personalise the guest experience.

Today we look at some of the types of technologies that hotels are adopting to augment their offering and keep guests coming back for more.
Virtual reality seamlessly markets hotels to prospective guests
These days, before a guest even sets foot inside a hotel room, virtual reality is likely to have played a big part in their decision-making.

360-degree video tours are now commonplace on hotel websites, enabling a potential guest to experience a virtual walkthrough of the hotel's facilities. This immersive view allows travellers to get as close as possible to the real thing and encourages them to connect with the brand as they picture themselves in the hotel's luxurious surroundings.

It's also a brilliant way to market strong visual selling points such as a stunning beachside location or state-of-the-art gym facilities.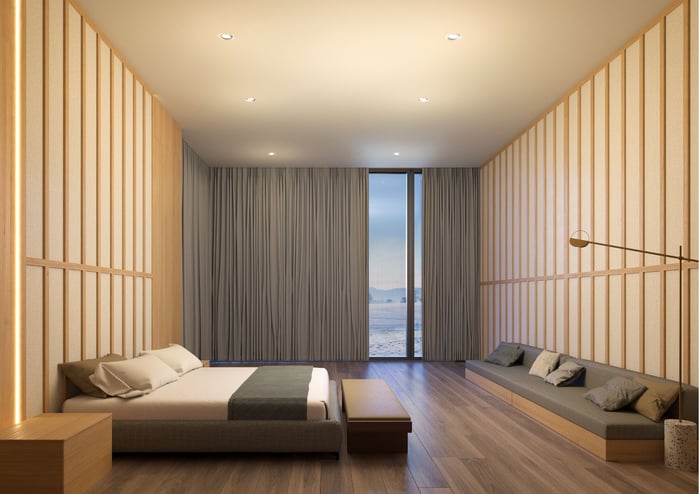 Tech in hospitality spaces is a SMART innovation
The home environment has been transformed in recent years by internet-connected devices that allow us to control our lighting, heating and home entertainment at the touch of a mobile phone button.

So it's no wonder that SMART (self-monitoring analysis and reporting technology) innovations like these are making waves in the hospitality industry.

Hotels are increasingly using smart technology to create a customised experience for their guests, as well as creating unprecedented levels of comfort and convenience.

At the heart of these innovations is the concept of 'The Internet of Things' (IoT) which refers to the growing network of objects that feature internet connectivity. This enhanced communication enables features such as air conditioning and lighting to turn themselves on when they 'know' a guest has entered their hotel room.
Preferences for desired levels of lighting and temperature can be saved onto a guest's profile to ensure these requirements are met immediately on their next visit.

Branded hotel apps enhance guests' experiences at a fundamental level
Many luxury hotel groups have now developed their own bespoke apps enabling guests to check-in via their smartphone. This saves time on arrival by avoiding any queues at the reception – the guest can simply go straight to their room.

These apps facilitate real-time room service ordering, wakeup call requesting or the booking of a certain table in the restaurant. In the guest bedroom, the app can be used to control heating, lighting, TV and audio.

What's the benefit of these branded hotel apps for the hotel industry?

They result in improved levels of guest connectivity, convenience and comfort – resulting in repeat visits, a boost in brand loyalty, and more.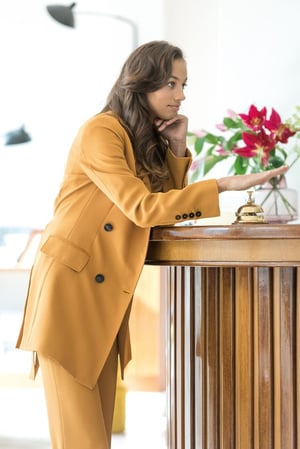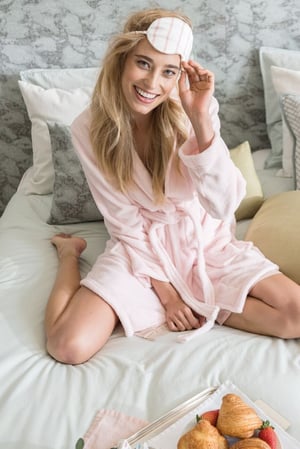 Artificial intelligence is a new, unexpected driver in the hospitality industry
We all know that the customer is king. When it comes to offering unprecedented levels of customer service, Artificial Intelligence (AI) is fast becoming the hotel industry's secret to keeping their customers in the top spot.

Referring to the ability of machines to carry out tasks previously thought to require cognitive function, AI is influencing the hotel industry across the board – from the sales process right through to the customer experience.

One of the most visible ways AI is implemented is through the use of intuitive chatbots on hotel websites and social media platforms.

This function allows customers to ask questions that receive an almost instant response at any time of the day or night – a service that would be virtually impossible to replicate with human personnel.

In 2016, IBM created the world's first robot concierge in collaboration with Hilton Hotels Worldwide. This cute little white robot called Connie answer guests' questions and meets their needs before they approach the reception desk.
"We're focused on reimagining the entire travel experience to make it smarter, easier and more enjoyable for guests. By tapping into innovative partners like IBM Watson, we're wowing our guests in the most unpredictable ways."

- Jonathan Wilson, vice president, product innovation and brand services, Hilton Worldwide (IBM)
Connie's inventors say that she was designed to 'delight' as well as inform the hotel's visitors – another way of making the hotel group stand out from the crowd in a crowded industry.
Voice-activated assistance is creating interactive guest experiences
Following on from the trend in the home sector for voice-activated assistants such as Alexa and Siri, many hotels are now implementing in-room voice recognition technology.
Hospitality-centred voice activation service was pioneered by Wynn Las Vegas by integrating the Amazon Echo into its 4,748 hotel rooms, starting with control over room lighting, ambient temperature, the TV and draperies.
These devices use Automatic Speech Recognition (ASR) technology to detect spoken sounds and recognise them as words. They also rely on Artificial Intelligence to recognise speech patterns and respond to voice commands appropriately.

Voice-activated devices can also be used to request room service that's tailored to the guest's personal preferences – think 'no tomatoes on that though.'

This extra level of convenience is giving early-adopter hotels a competitive edge in providing the ultimate guest experience. It speeds up the days of hotel staff as well, allowing your personnel to do their best work as efficiently as possible.
Facial recognition innovations streamline waiting times
When it comes to security, facial recognition technology can be invaluable as a way to verify identity. At some Marriott hotels in China, for example, special kiosks have been installed in the reception area to allow a self-service check-in experience utilising facial recognition.

The kiosk scans the guest's face, verifies their identity and issues their room key card, all in the space of about a minute.

Shiji is a hotel information systems manufacturer spearheading the adoption of facial recognition in Chinese hotels.
"Our aim with this project has been to find ways for hotels to increase guest satisfaction by reducing wait times as much as possible," Shiji Group COO Kevin King said in a statement. "Working with Fliggy (Alibaba's online travel agency) and our partner hotels have made this a success and we're monitoring privacy and efficiency closely to develop ways to increase this across more hotels."
Facial recognition can also be used to authorise payments or allow access to specific areas of a hotel such as a VIP lounge or exercise suite.

All in all, a useful tool to provide guests with enhanced security and privacy.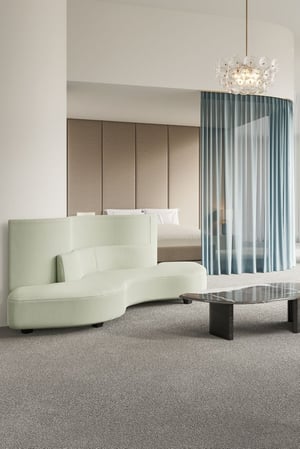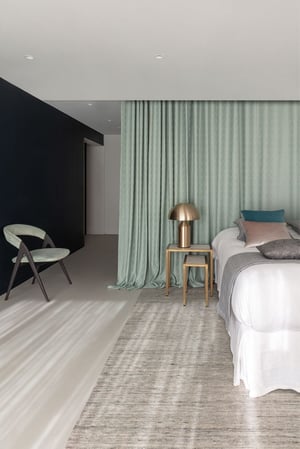 Over to you
How are technological advancements transforming your industry? Join in the conversation over on our LinkedIn.

If you found this article useful, please share it online and spread the word!