In this two-part deep dive into our discoveries, we are highlighting the key areas of focus for the hospitality industry in 2020, from architecture, interior design, technological integration and, of course, sustainability through design.
The two main trends that we've identified are:
1. Focus is shifting from purely aesthetics and/or function to the creation of a restorative interior environments.

2. Public spaces in hotels are evolving, and specifically experiential design is on the rise.




Read on for more.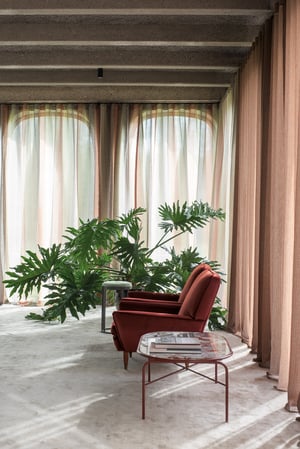 Trend 1: Sustainable environments for you and the planet
Let's be honest: the time for the hospitality industry's hesitation about "going green" is definitely over. It's now a distinctly urgent fact, one that we'll be seeing as a top priority for hotels in 2020. What is interesting is how this shift is tying in with the boom in wellness trends.
Thanks to this meeting of trends, hotels will continue to explore sustainable design choices in anything from architectural materials used to interior design assets. The desire to create 'sustainable and restorative environments' is at an all-time high, and this is affecting hotel interiors in a number of ways.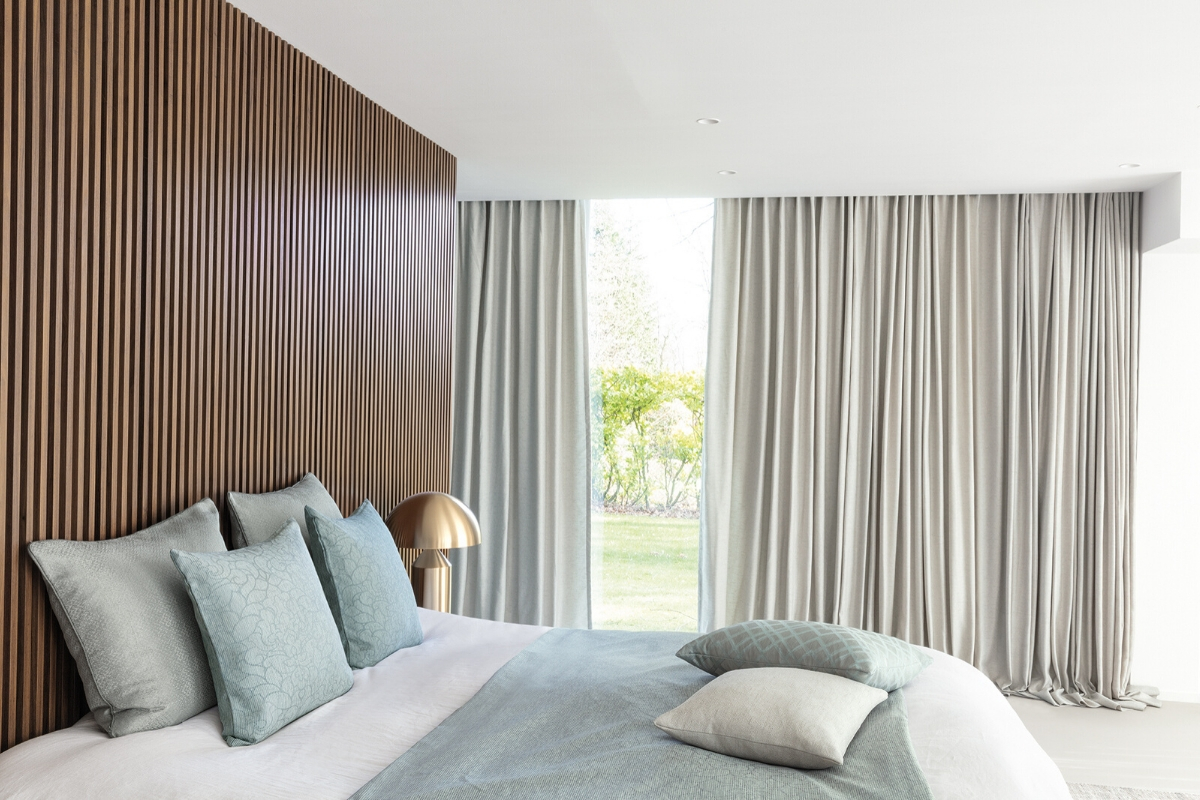 Key aspects hotel interiors are sharing with wellness spaces to consider are:
1.

Colour schemes:

the Pantone colour of this year 'Bleached Coral',was specifically chosen to highlight the environmental crisis, and colour predictions for 2020 are pointing towards the creation of serene, soothing spaces with earthy, grounded colour palettes.




2. Biophilic design

: bringing the outside inside, and the creation of 'living' buildings and interior spaces.
Eat your greens - Hotel Restaurants & Urban Farming
Luxury and sustainability is being brought together in inspiring and innovative ways.
While serving seasonal, local, and sustainable produce is rapidly becoming a qualifier for much of the food and beverage sector, some hotel restaurants are going one-step further by serving up cuisine produced and farmed on site. Self-sufficient and self-regulating 'Urban Farms', such as QO Hotel Amsterdam's rooftop greenhouse, supply fresh organic ingredients for its bustling and progressive eatery.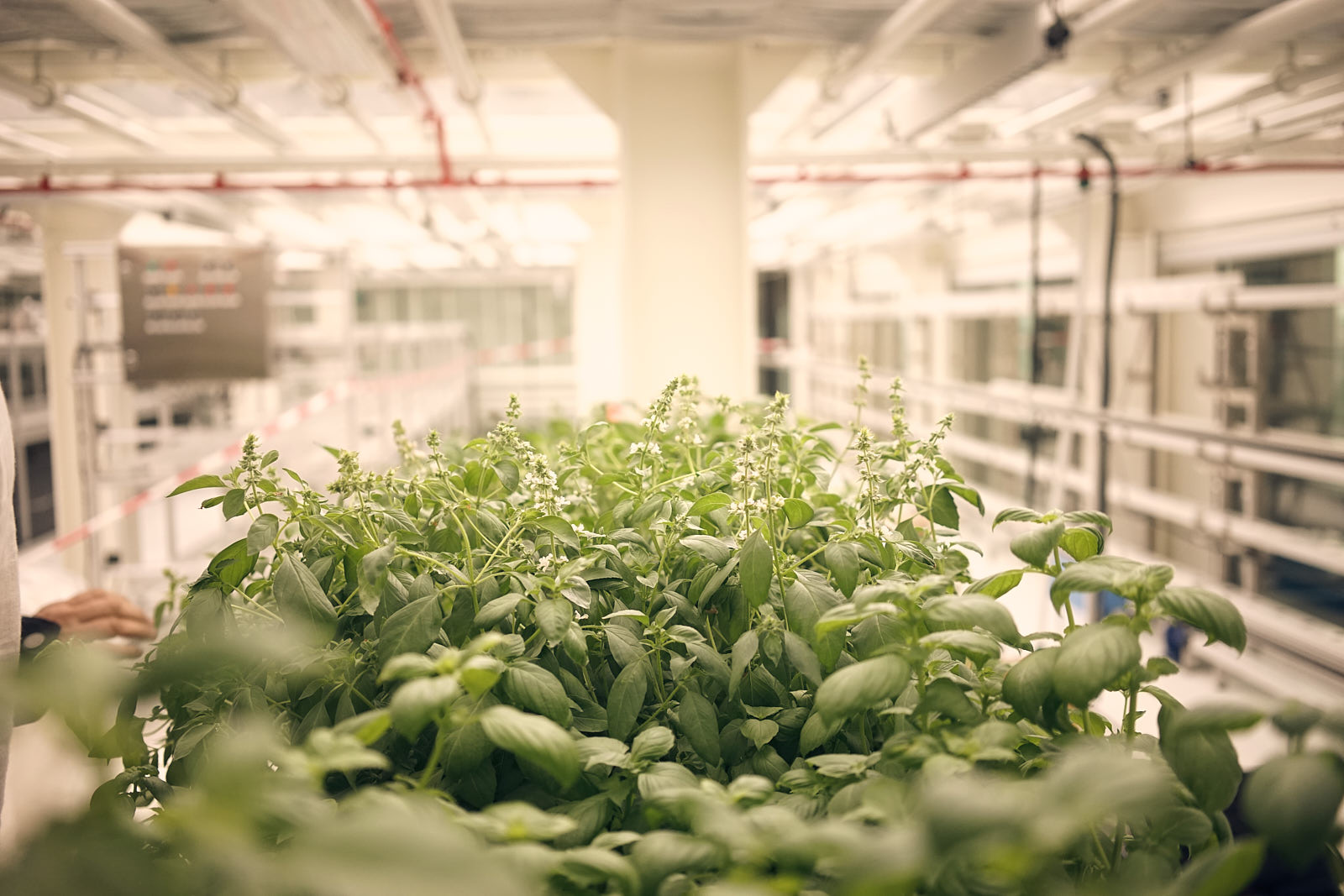 Adaptive eco-friendly buildings:
Another emerging issue for the hospitality industry lies in the physical resilience of commercial buildings.
With weather systems becoming gradually more unpredictable, the architectural integrity of hotels and hospitality spaces is being increasingly examined and reimagined, such as through adaptive walls, resilient or bioenergy façade systems.
This is showing itself through the growing use of modular building practices and the use of sustainably sourced materials and the bespoke design of state-of-the-art 'eco-luxury' hotels.
Technological innovation is touching the world of commercial architecture, focusing on architectural innovation – see the upswing of 'smart façades', exterior/interior interfaces that adapt to environmental conditions within and outside the building, transforming itself instantaneously.
Al Bahar Towers in Abu Dhabi designed by Aedas Architects, has the façade of which is composed of moveable elements – like large sun umbrellas - that are semi-transparent PTFE (polytetrafluoroethylene) panels.
These shifting panels allow the tower to adapt according to its surroundings. The panels move into position to combat the sun's rays throughout the day helps reduce reliance on air conditioning and therefore helping to reduce consumption of resources.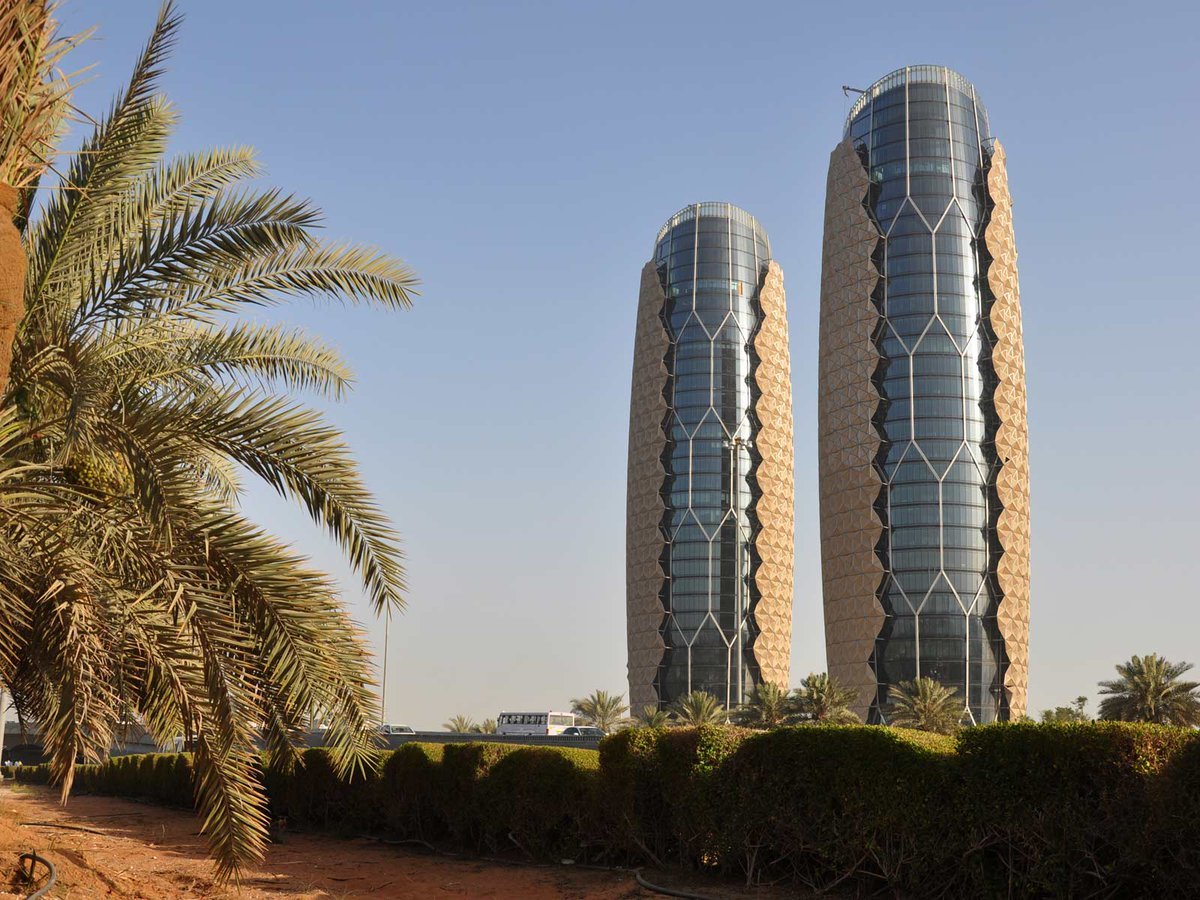 Get in touch with us at FR-One to chat about our commitment to environmentally-friendly practices and our OEKO-TEX® STANDARD 100 certification.
Purchasing patterns and the environmental impact of the entire value chain will affect hotel in 2020
This focus on eco-responsibility is also promoting the management of finances with a view to the long-term, bigger picture of environmental conservation.
This is playing out through the implementation of increasingly responsible purchasing and procurement strategies that affect the entire supply chain.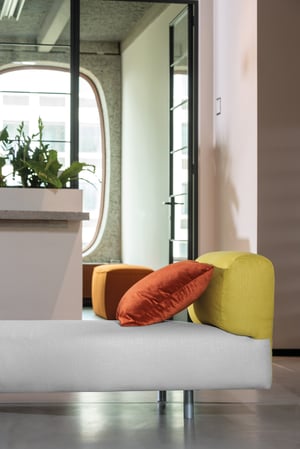 Read the second part here.