How designer Gian Paolo Venier finds inspiration when it comes to design
Woven structures and supportive, aspirational interiors are blossoming throughout the world of hospitality interiors.
The effortlessly cool CAYO Exclusive Resort and Spa on the Greek island of Crete showcases this. It is also a timely signpost for the future of hospitality design.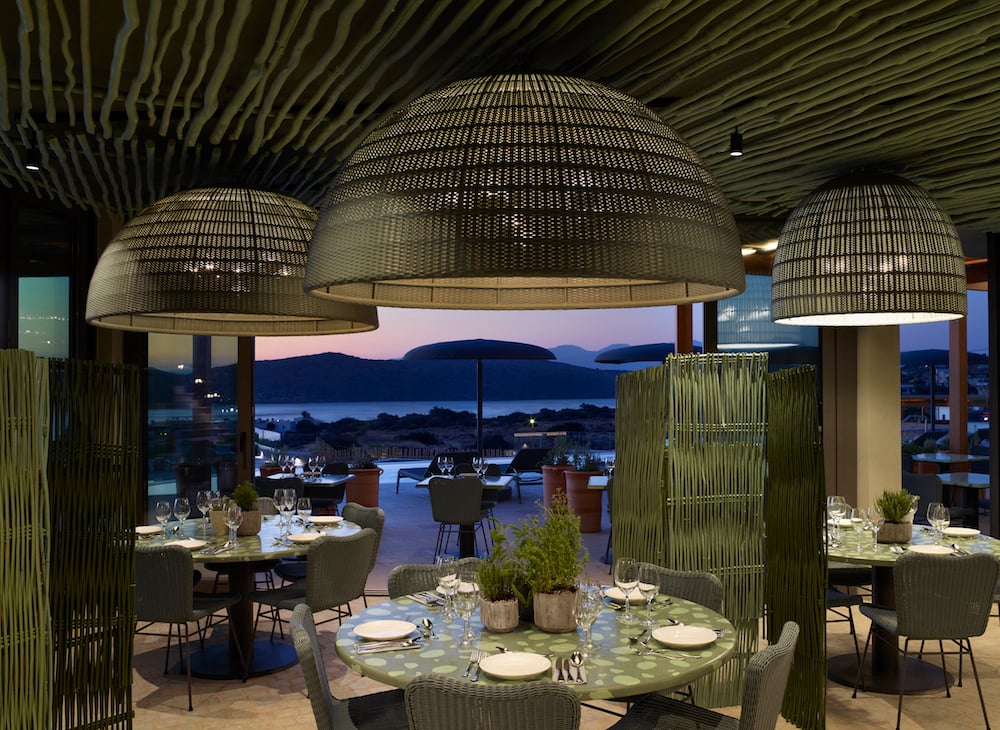 The resort's eco-friendly design and bioclimatic architecture highlight the best features of the local climate. Architecturally, the ground slope was taken into consideration to maximise air circulation and light exposure.
Gian Paolo Venier is the designer behind the interiors of the resort and he had this to say:
When you do this job with passion, you never stop analysing, observing, and cataloguing everything you see. It is an exercise that becomes second nature, and travelling is one of the greatest tools to seek inspiration. It's the part of my job that brings me the most joy. To discover, meet, investigate, and then return, translate, and redesign. This is an infinite exercise that I find incredibly beneficial.
Travelers are searching for emotional comfort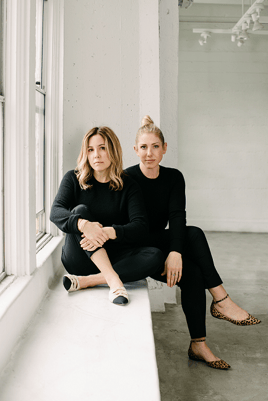 Andrea DeRosa and Ashley Manhan, of Avenue Interior Design, point towards the need for careful selection of materials with an eye to sustainability and the future. This isn't only coming from a place of climate change anxiety: this intentionality in design builds a sense of familiarity that travellers are craving right now.
"Good design often transcends trends, instead opting to focus on principles like the integrity of materials, spatial balance, form and scale. Intentionally considered materials, how they look and feel as well as how they interact with the rest of the space, are essential. They make a space feel right – a feeling that is reassuring and exudes an emotional comfort. As we put 2020 behind us and look ahead to the future of travel, we believe this component of implied emotional comfort will become a fundamental part of design." - Andrea DeRosa and Ashley Manhan, founders of Los Angeles-based studio Avenue Interior Design, interviewed in Sleeper magazine.
Taking a cue from the natural world
The Wild Coast Tented Lodge in Sri Lanka leaps out as a marvellous example of this. Its dome-like structures mimic the rocky ridges scattered across the surrounding landscape. Fitting in with the surroundings was or paramount importance here, as Yala National Park is only a stone's throw away.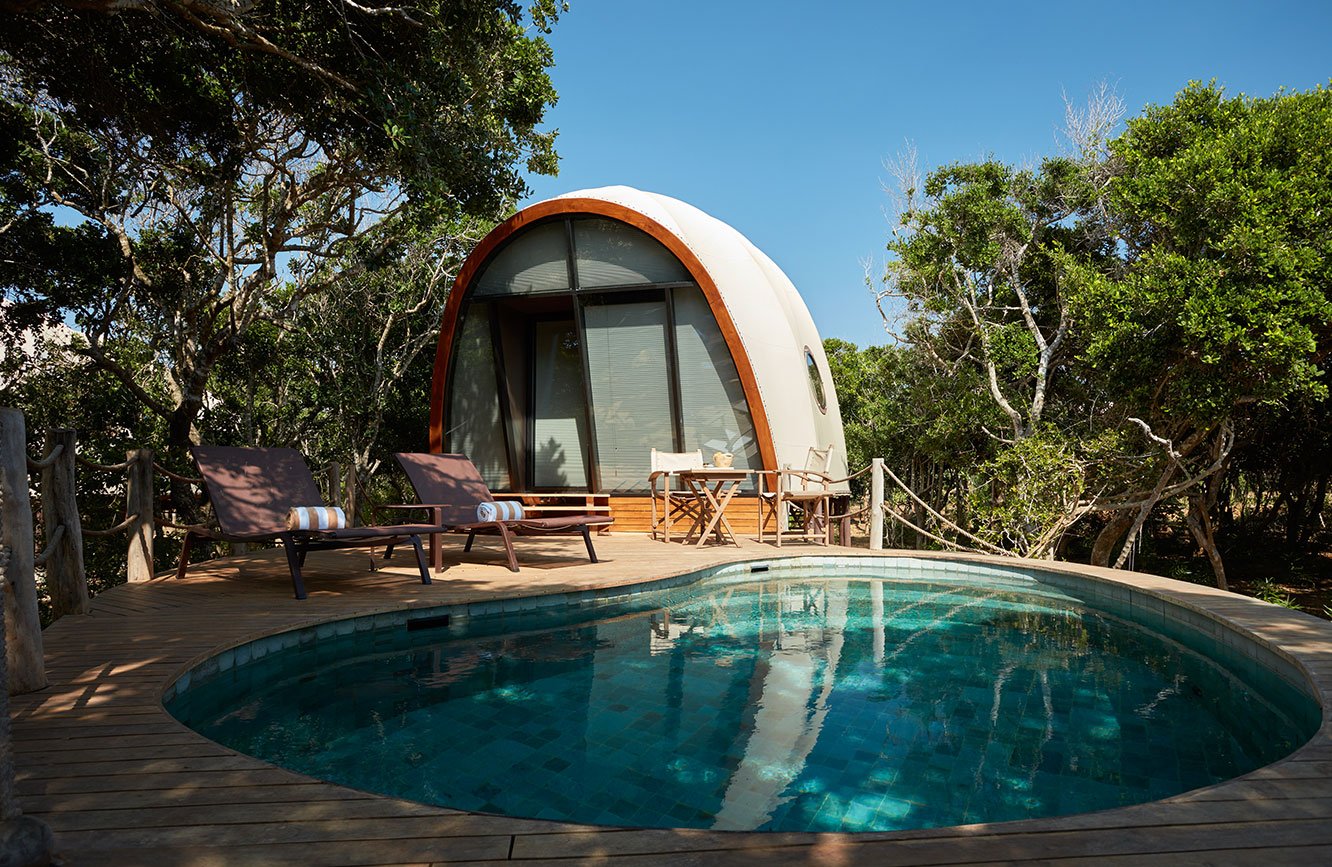 The natural materials of this 'tented camp' were carefully selected to allow it to blend seamlessly into the environment. Fabric is just one of the material choices, and each of the tents takes on the shape and colour of the surrounding rocks and boulders.
"It celebrates the flora and fauna and culture of the area with minimal intrusion in the natural landscape," said Olav Bruin, creative director at Nomadic Resorts.
Lean into context and 'localism'
Rob Wagemans, founder of Concrete Architectural Associates, has also weighed in about the post-pandemic future of hospitality design. He spoke about how many of his hospitality clients were pivoting to cater to a more local clientele rather than the global visitors they might have welcomed in the past.
'These businesses will become much more embedded in their immediate context – the consideration of how hotels can serve locals, beyond food and drink, will change hospitality going forward.'
Watch the full interview here.
Booking.com echoed this with their own findings in Familiarists not tourists: travel like a local. For example, 43% of respondents plan to explore a new destination within their home region/country and 46% will take the time to appreciate the natural beauty of their home country.
Looking to history for inspiration
We find a stunning example of the influence of geographical context in The Siren Hotel in Detroit. It occupies the former headquarters of Wurlitzer, which was derelict and in danger of being torn down before it was bought by ASH NYC.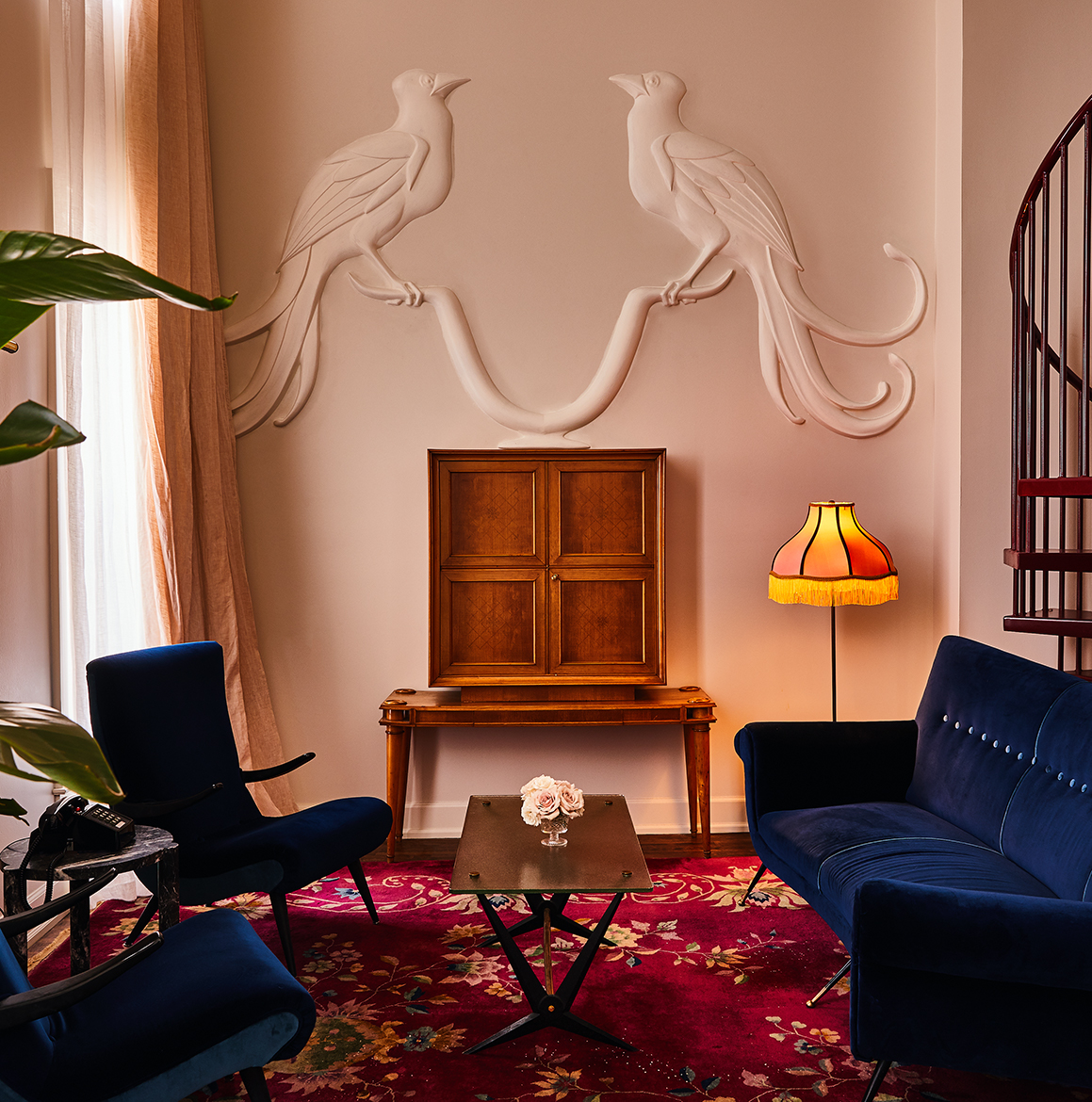 Co-founder of ASH NYC, Ari Heckman, looked back at the grander past of Detroit, side-stepping the contemporary post-industrial aesthetics for which it is now associated as a city. Local archives were invaluable for the restoration of the building, as very little historical detail was left in the lobby of the building.
Heckman's team referred to an article from 1926 that described the space as it looked then in order to recreate it:
"We took creative license from what we read in this article to paint the walls this mossy green colour and then finish them in extensive panel moulding," Heckman explained.
This is marriage between local context informing design decisions, on the one hand, and a rethinking of unused locations to restore them to their nostalgic glory, on the other. It speaks to us on many levels about the art and design trends we're seeing for 2021 and beyond.
Hospitality venues are supporting their local communities
The history of place is inspiring hospitality designers and also enabling them to support local communities.
Brøchner Hotels in Copenhagen launched a 'Go Local' campaign with a view to helping their neighbours and attracting more local visitors.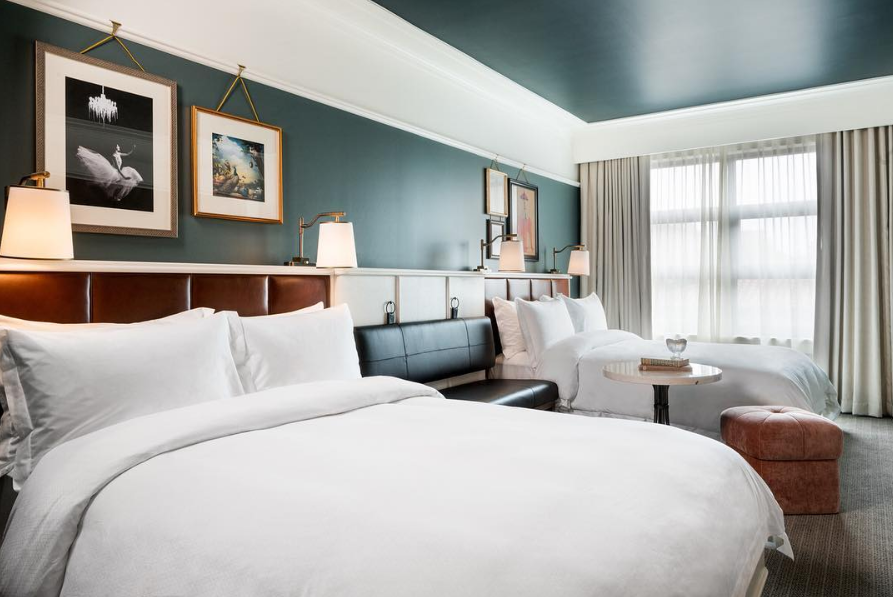 The campaign supports local businesses including restaurants, bars, shops, galleries, wellness experiences and cultural institutions by offering discounts and other benefits to hotel guests and local members.
"Our 30+ partners are all in the same boat as us – we are looking to attract more guests and offer them something extra when they visit. This was a way for us to reach out with a helping hand,' explains CEO Nickolas Krabbe Bjerg. 'We received very positive reactions when we first presented the Go Local concept to some of our partners, which was a good indication for us to proceed with the idea. And I must say that we have seen a sense of unity, that 'we're all in this together', which I believe is a huge advantage for us and the entire industry going forward." - source
Our fire retardant fabrics are perfect for large contract projects
Transforming interior spaces through thoughtful design and with our fire retardant fabrics is our goal in life and business.
If you're interested in working with us, get in touch today.