What is jacquard fabric?
The design pattern and colours are incorporated into the construction of the weave, instead of being printed or dyed onto the surface of the fabric after production. It has a long history of innovative development, beginning in 1804 with the invention of the jacquard machine.
They are woven on a unique, complex loom that lifts and lowers yarns to determine the arrangement of warp and weft yarns, creating the desired pattern or effect.
Thanks to further technological development, jacquard fabrics are now created using computerised patterned weaving. This was an important invention in the history of textiles, as it automated the patterning of woven fabrics, allowing for infinite designs of pattern weaving.
Our FR jacquards come in an array of designs, from dramatic ornamental damasks, to florals, stripes, chevrons, or geometric patterns.
The Oblix collection: a journey through jacquard characteristics
Oblix is a lovely collection of drapery jacquards that also offers damasks, geometrics, and textures. All six designs in this collection are wide width, making the creation of continuously seamless curtains possible. This is a sumptuous floral damask design from that collection, showcasing the intricately detailed jacquard characteristics.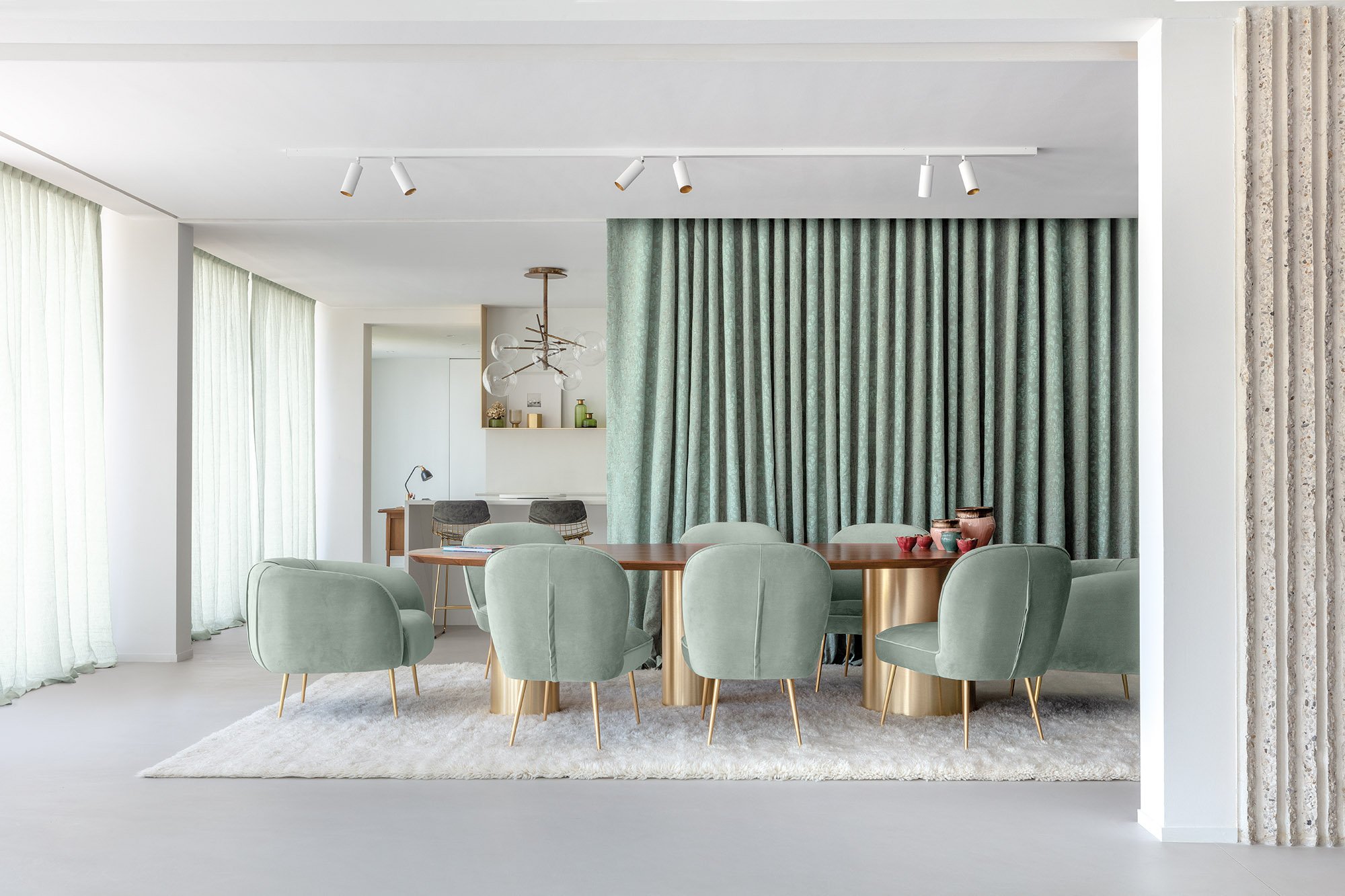 Olé: a collection of geometric jacquard sheers
Odin is a fil coupé sheer in geometric honeycomb. It fits into the larger Olé collection with another fil coupé design, Oscine. They have a soft matt muslin finish and ultra-soft hand feel. These dreamy sheer drapery fabrics filter incoming light to create a soft, romantic interior.
Side note: 'Fil coupé' literally translated from French means 'cut threads'. This special technique is applied to sheers woven on a jacquard loom. After weaving, loose yarns are clipped by hand to give the design its frayed edge. In most cases the frayed edge is used as the reverse of the fabric, but we love this technique so much we like to show it as the face side of the fabric in all its glory.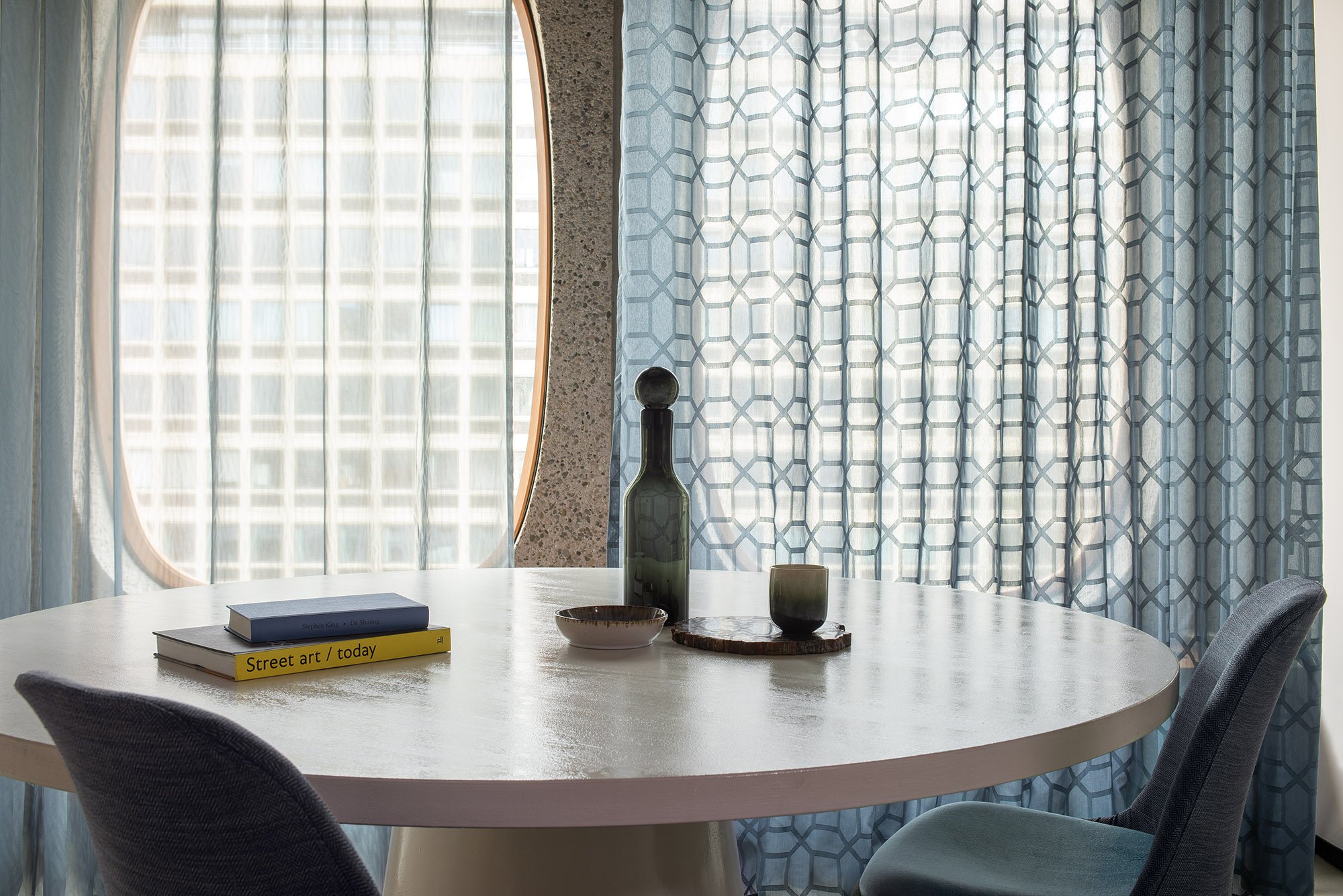 The bold and beautiful Lazarus collection
This design from the multipurpose fabric collection Lazarus features a herringbone jacquard in a bold, oversized scale.
Chenille yarns create a wool-like impression and dry, tactile, yet soft touch. This design has a striking presence in an interior space and is available in a range of colourways to suit every project.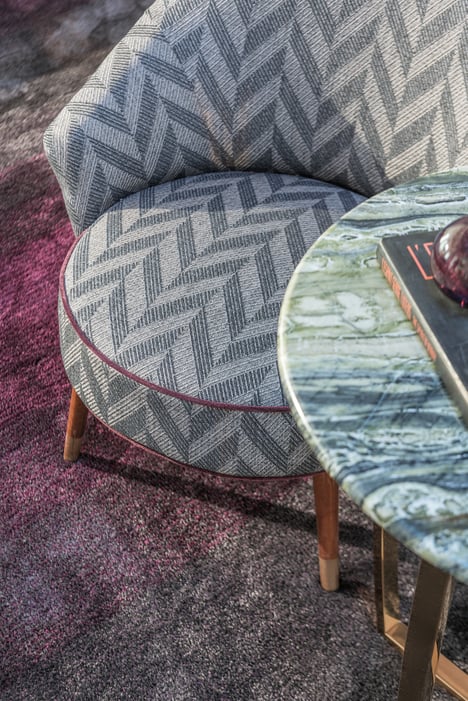 Regal Velvets: jacquard velvet from our new range: RE-Invent
RE-Invent features 6 thoughtfully developed collections including multi-purpose, upholstery, drapery, and sheers. It presents 3 new fabric constructions manufactured from recycled polyester, fully certified and compliant with the "Global Recycled Standard (GRS)".
Regal Velvets are a multipurpose FR fabric range of signature jacquard velvets in 3 striking designs available in a beautifully succinct and rich colour range. This example, Remain, is a timeless key design with a clever optical zigzag twist.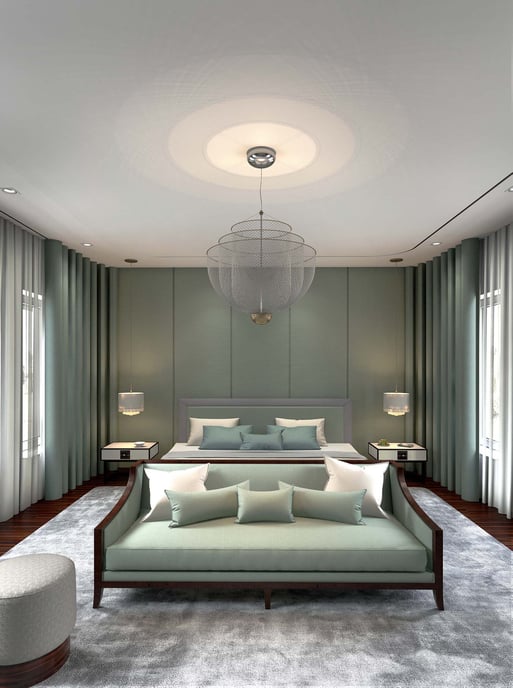 Fire retardant jacquards for even the most demanding projects
Our extensive variety of FR fabrics features drapery, upholstery and multipurpose fabrics.
They're ready for in a wide range of environments: residential, hotels, hospitality, offices, commercial, seafaring vessels, and public buildings. Explore our full products range.