Velvet upholstery fabric is a joy in every interior environment, especially when it's durable, fire-retardant (FR), and gorgeously soft!
In this post we wander through the plush world of velvet fabrics with a special look at our own Regal Velvets range. Elevating the atmosphere of a commercial interior space has never been so effortless. Let's get started with the basics.
What characterises velvet?
Velvet is a luxuriously plush fabric characterised by its soft, downy surface and a dense pile formed by thousands of short cut yarns. The underside is flat, plain weave.
Velvet is made by weaving two pieces of fabric at once on special looms. The fabrics share the same pile yarns, and as the loom weaves and rotates, a small blade travels back and forth between the two fabrics cutting the yarns.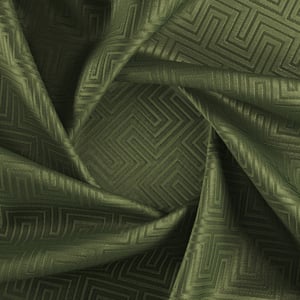 This cutting motion creates the soft tufts of yarns referred to as the 'pile', and finally two separate pieces of fabric.
During this process a distinctive pile direction is established also known as the 'nap', meaning that it will feel smooth in one direction and textured in another.
FR-One Regal Velvets
Our Regal Velvet fabrics have a textured, uniquely tactile surface with geometric designs that stand out against the backing fabric. These FR velvets are jacquard velvets - a jacquard is a fabric that has a design or motif woven into the construction of the weave.
Like velvet, jacquard is woven on complex looms, but in the case of jacquard the loom lifts and lowers yarns to determine the arrangement of warp and weft, creating the desired pattern or effect.
Can velvet fabrics be high performing fabrics?
There is a persistent belief that velvet fabrics are high-maintenance and need to be protected from the rigours of heavy use. This couldn't be further from the truth, especially with our velvet furnishing fabrics.
We took this belief to the test to see why velvets had a reputation for being delicate – and engineered methods of textile construction to create stronger velvet fabrics that are still plush and attractive to touch.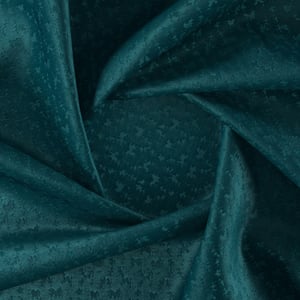 Manmade fibres, such as polyester, ensure durability and longevity without sacrificing that beautiful touch inherent in natural fibres.
Careful planning and testing resulted in the creation of our high-performance velvet fabrics. We worked hard to ensure that they are not only fire-retardant but they're ready for high-traffic areas such as hotel lobbies. There is another characteristic of velvet that makes them perfect for applications in the hospitality sector, and that has to do with sound.
Velvet fabrics for sound absorption
Velvet is a distinctive textile because its high-end feel can effortlessly elevate the interior design of a space. It is also extremely sound-absorbing, and therefore an outstanding choice when it comes to manipulating sound levels and the general atmosphere of an interior environment.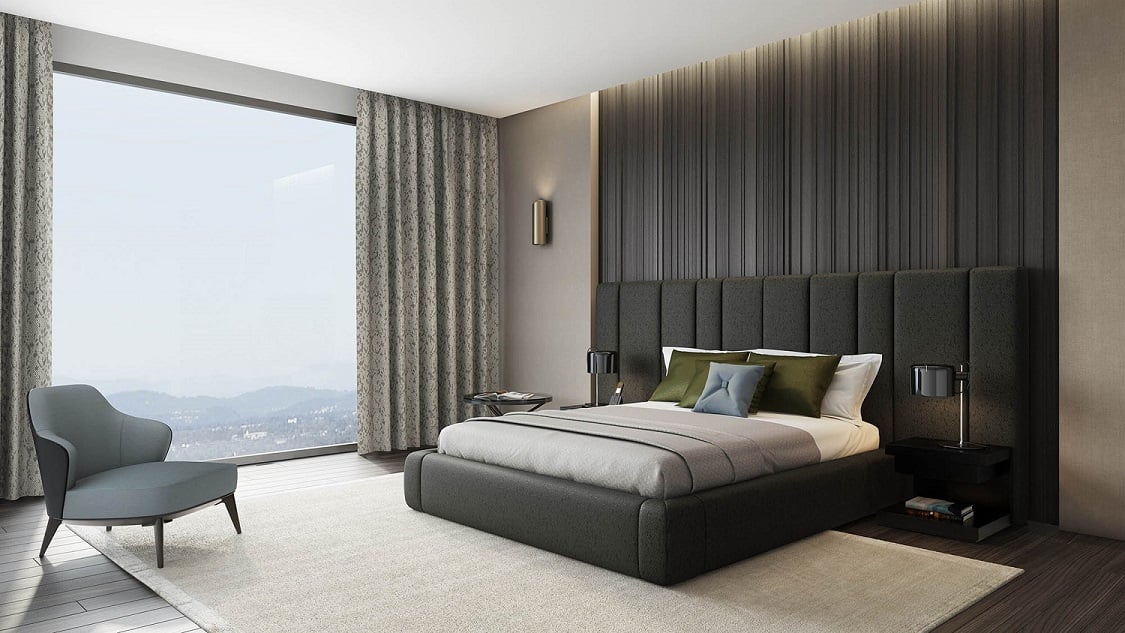 Our inherently fire-retardant velvet fabrics are guaranteed to perform on this level. Tested under ISO 354-11654 most of our designs, from drapery, upholstery, and multi-purpose fabrics, are classified as 'Extremely Absorbing' category A and B.
FR velvet fabrics that last
Our extensive variety of FR fabric collections would not be complete without velvet. Our velvets are constructed specifically for a wide range of high-traffic environments: residential, hotels, hospitality, offices, commercial, cruise ships and public buildings.
Producing high-quality products is a solution for a better world on the long term. Durability is important too, to enable our customers to make the best purchase decisions possible with an eye to the future.