Our inherently fire-retardant fabrics are the result of a long series of responsible choices. We've written before about our dedication to continual improvement through responsible design. In fact, this informs our values as a company from the bottom up.
Today we are delighted to announce our newest FR fabrics range: RE-Invent.
The RE-Invent range of recycled polyester FR fabrics
FR-One's focus on consumers, partners, and our environment's requirements has led us to re-use, recycle, re-purpose, and ultimately RE-Invent our own collections.
The RE-Invent range features 6 collections, including multi-purpose, upholstery, drapery and sheers. It showcases 3 new fabric constructions, manufactured from recycled polyester, fully certified and compliant with the Global Recycled Standard (GRS).
This concise range embraces timeless and proven best-sellers, including Moon and Delis. Both of these have been thoughtfully reinvented for today's consumer to encourage appreciation of the value of quality and proven products.

RE-DELIS
1 Design, 18 SKUs
FR-One's best-selling 'Delis' is reinvented in a renewed wide width and recycled format suitable for drapery, bedding and upholstery application.
RE-Delis is 300cm wide and features a matte, dry and natural look and touch emulating a beautiful raw linen. Composed of 52% recycled GRS certified polyester, RE-Delis is an exciting quality for today's increasingly astute and conscientious market.

REGAL VELVETS
3 Designs, 15 SKUs
A range of signature jacquard velvets in 3 striking designs available in a beautifully succinct and rich colour range.
1 - Regalia is an all-over abstract design that gives great visual texture and movement.
2 - Remain is a classic key design with a hidden optical zigzag twist.
3 - Requiem is a small-scale irregular spot effect with an intentionally fuzzy look and feel.
RESURGENCE
2 Designs, 56 SKUs
Resurgence presents two unconventional vinyl qualities: Register and Refined. Both mirror the look and texture of natural woven linens in the form of a boundlessly durable engineered vinyl.
Register and Refined are compiled together with a range of FR-One's carefully curated sheers, drapery, and upholstery fabrics - all in a soft, enduring, and neutral colour palette.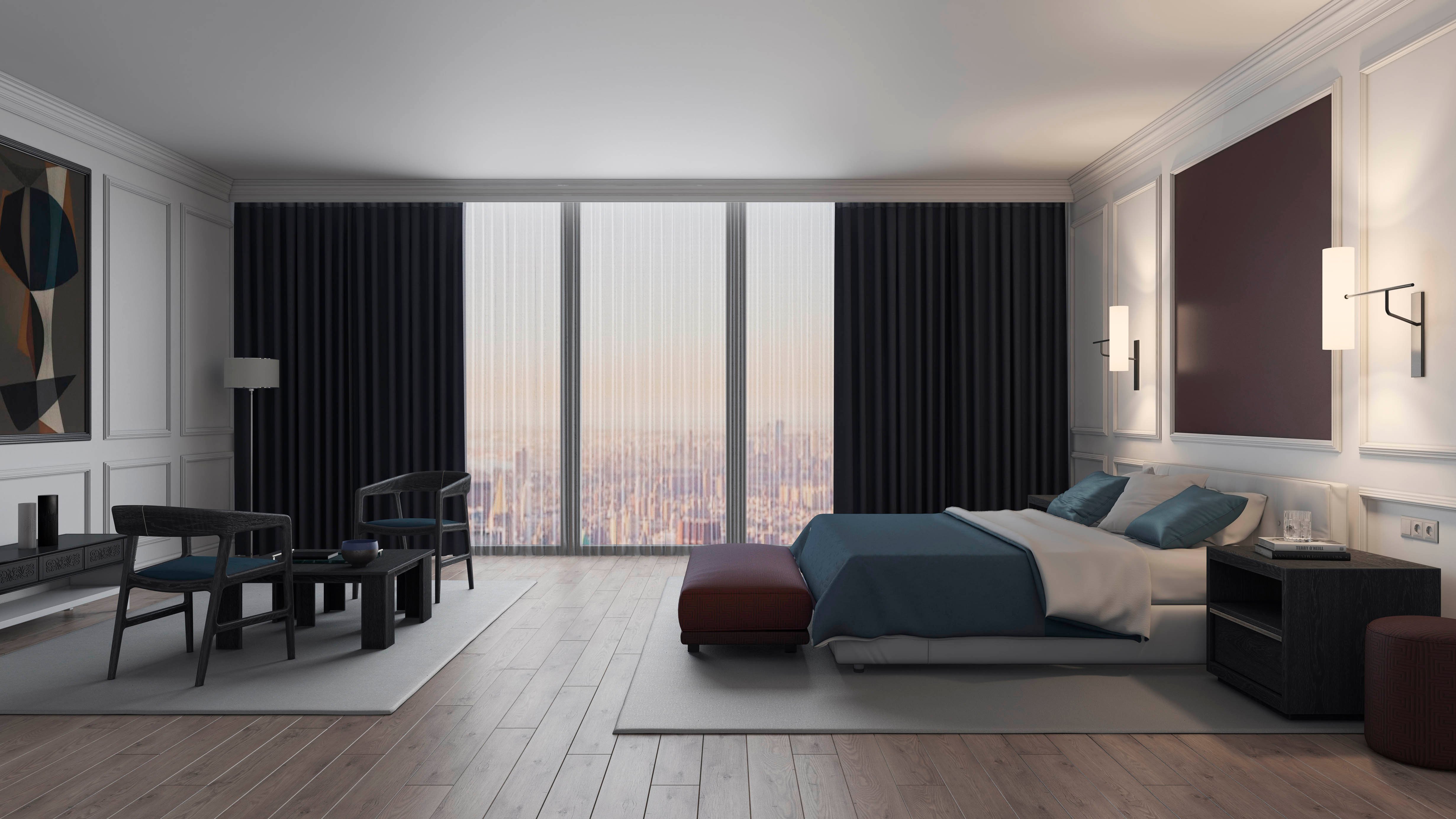 RE-VIVE
1 Design, 24 SKUs
FR-One's first 100% recycled fabric. Wide width dim out, RE-Vive, is 100% recycled polyester certified by the Global Recycling Standard.
RE-Vive features a sumptuous touch and drape with a silky smooth finish, available in a broad and versatile colour palette.
RE-STORE
3 Designs, 27 SKUs
A trio of wide width textured dim outs in GRS certified recycled polyester, the RE-Store collection is perfectly suited to today's interior projects.
1 - RE-Juvenate features a small basket weave texture subtly combining matt and shiny yarns to create a dim out with excellent tactility and dimension.
2 - RE-Boot is composed of fine multi-coloured and lurex yarns delivering a glamorous dim out that catches the light.
3 - RE-New has an organic, dry and tactile look and feel, this dim out brings a sophisticated quality to any interior.
MOON
1 Design, 39 SKUs
FR-One's best-selling and timeless velvet has been refreshed with a deeper colour palette, now available in a total of 39 rich and on-trend colours. Moon's excellent durability and luxurious touch has made this fabric the go-to velvet for designers and specifiers alike.
Let's re-think, re-create and re-invent together.
Inherently fire retardant
Our brand ethos is built on four solid pillars that remain unchanged with this new range.
First and foremost, every collection of our FR fabrics meets the most demanding fire standards world-wide – even at sea. In fact, FR-One produce the only decorative fabrics in the world that are certified as module E under the Maritime Equipment Directive. View all of these standards.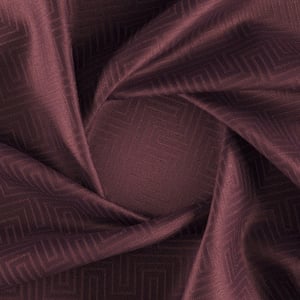 Secondly, our fabrics are also certified under the STANDARD 100 by OEKO-TEX® and REACH ('Registration, Evaluation, Authorisation and Restriction of Chemicals' in the European Union). This guarantees that our furnishing fabrics will not release any harmful finishes or chemicals into the world and are completely safe for human skin.
Thirdly, our drapery, upholstery and multi-purpose fabrics are constantly and rigorously tested providing the ultimate guarantee for style, safety, and quality. Read more about our textiles testing.
Finally, our wide variety of FR fabrics are ready for in a wide range of environments: residential, hotels, hospitality, offices, commercial, seafaring vessels and public buildings. Explore our full products range.