In 2018, we launched our Optimum range of fire retardant fabrics. It was a symbol of our north star vision to create, collaborate, challenge, and deliver - together. When we shaped this concept and inspiration for Optimum, we had no idea what was waiting for us on the horizon: 2020. Our vision was relevant in 2018, but it is even more relevant now as we unpack it today in response to our 2021/2022 trends book.
Today we explore our first of three key trends we're seeing blossom as a response to the global events of 2020, and beyond into 2021/2022. Defined as 'In It Together', this theme reflects the realisation that the future hinges on a need for a deep sense of community, the support of local business and the ability to find new and better ways of consumption.
The power of community
Being part of a larger community has helped all of us learn to adapt to the 'new normal'. Our need for each other is what's driving us forward. As a result, it feels like the world is becoming a place where 'local' is more meaningful than 'global'.
We see this through the rising popularity of community gardens, urban pollinator programs, local skill exchanges, and political grassroot actions. We lean into each other. Even though we're social distancing, we are never alone.
In it together when it comes to better consumption practices
Our future becomes sustainable when we all work together, and we're taking steps to get there because we believe that responsible design begins at home. There is so much to learn on our journey to be better, buy better, live better.
Ultimately, we all have a role to play in adopting a more environmentally positive profile. Industry has a responsibility to care for the environment, and we all have a responsibility to care for each other, while taking steps we need to take in search of a sustainable way of life.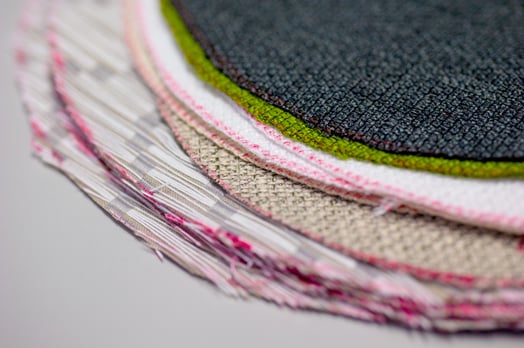 French Brocante, with its reliance on vintage pieces and restoration of existing materials is a trending aesthetic that reflects this. It is a romantic design style leveraging vintage pieces to enhance interior décor. Furniture and decorative objects are enjoying a second life, coming together in unusual ways to refresh interior spaces of all kinds.
Collaborative action can change the world
Various events of 2020 underscored the fact that individuals can make a difference provided they work together to bring about meaningful change. If inspiration is the spark of motivation, collaboration is the engine that takes this initial idea to new heights.
Our work thrives on a collaborative mentality. From the design team, to our mills, sales force, customers, partners, and day-to-day operations, we're relying on each other to be the best we can and create the best products that we can.
This community-led action is reflected in the design world in numerous ways.
2020 was a year where we took our learning online, and the popularity of courses as crafters and artisans is a beautiful example of this.
So many people are learning new skills, such as knitting and crochet, hand embroidery, and weaving. The tangible, woven structures reflect our need for connection and community. We honour these structures in our fabrics: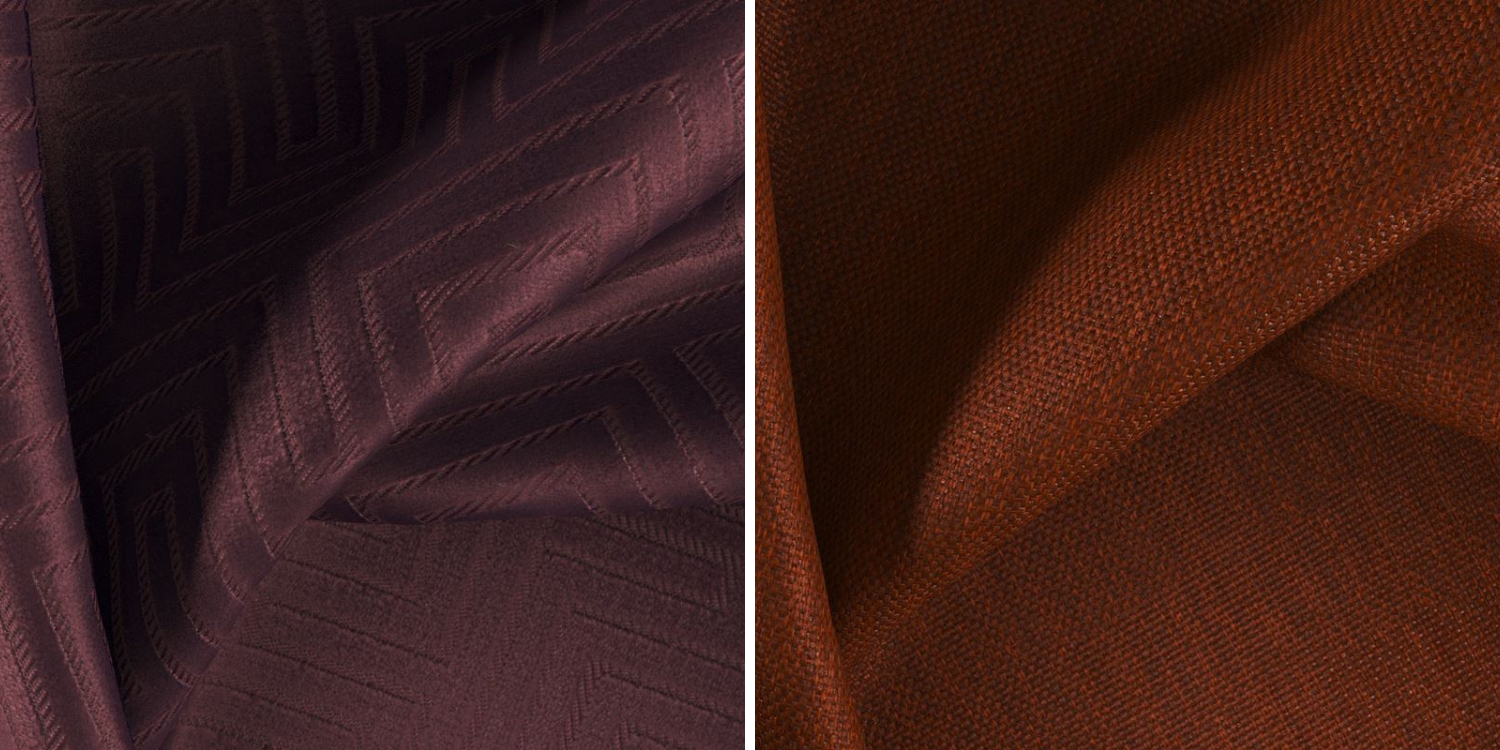 FR-One fabrics are a dynamic part of our collectively sustainable revolution
Our new range, RE-Invent, is a physical expression of our journey to produce fabrics sustainably. We are supporting our customers and partners in their environmentally responsible choices. It's this focus on our consumers, partners, and our environment's requirements is our collective priority. We have re-imagined and re-purposed our customers' favourite collections to give them a new, exciting future. RE-Invent literally re-invents textile materials. This fabric range is manufactured from recycled polyester and fully certified and compliant with the Global Recycled Standard (GRS).
As a final note, our fabrics are also certified under the STANDARD 100 by OEKO-TEX® and REACH ('Registration, Evaluation, Authorisation and Restriction of Chemicals' in the European Union). This guarantees that our furnishing fabrics will not release any harmful finishes or chemicals into the world and are completely safe for human skin.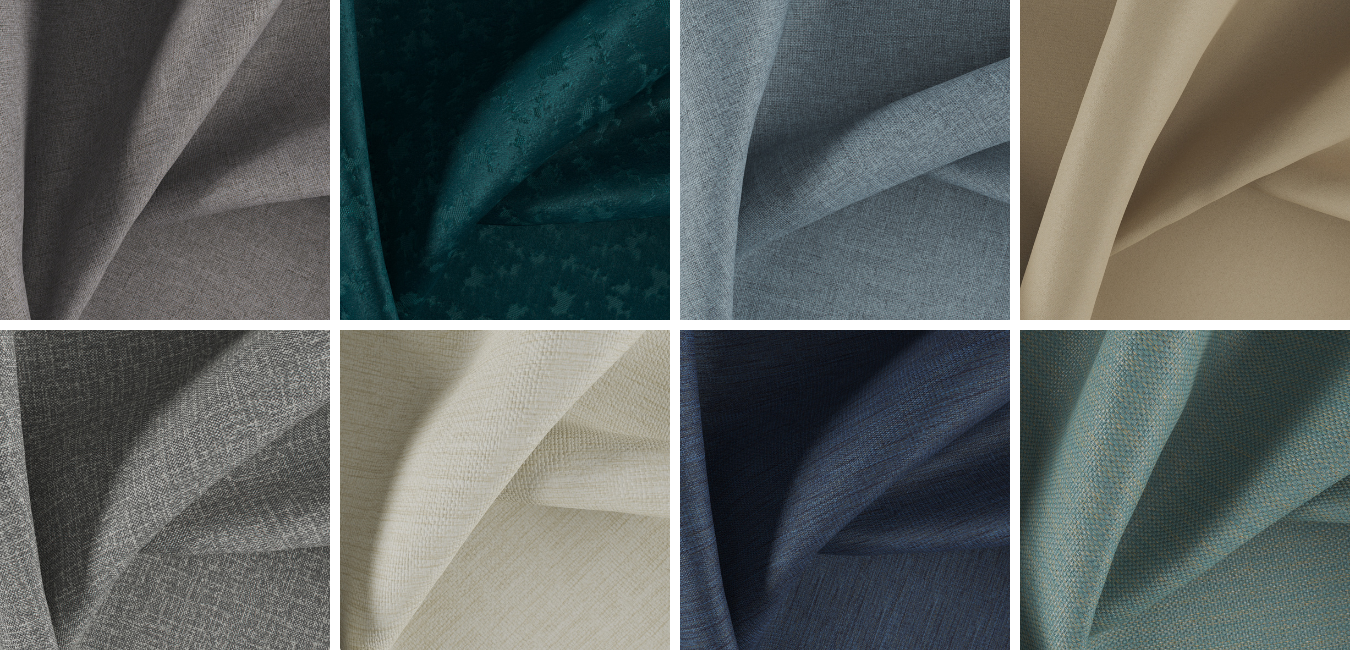 In it together for an inspirational future
Are you interested in learning more about this key trend? Visit our interactive trends website for inspiration.