Communication is key to the successful collaboration of your architectural and design team, but it's important to know who does what before you launch into a project
Common questions that frequently crop up include:
What is the interior designer's actual role in the process?
How does their work overlap with that of an architect?
And how do you go about tracking down the best interior designer for your next construction project?
We tackle all this, and more, in today's blog post.
Let's dig into it.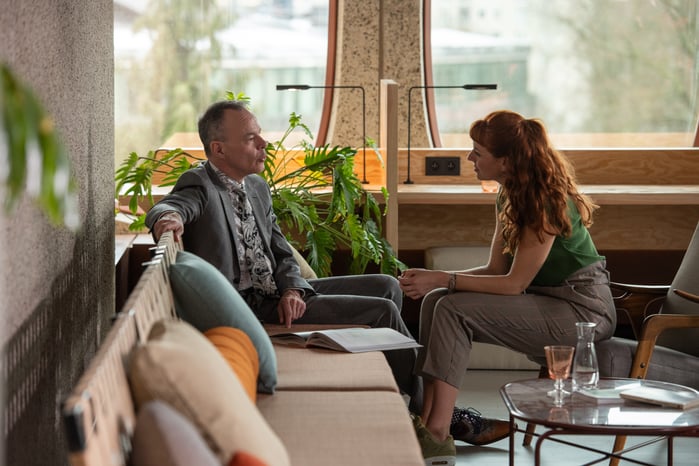 Interior designers, decorators and interior architects
There is often some confusion between the terms 'interior designer' and 'interior decorator'.
In the USA, the terms can be interchangeable, but in the UK and Europe, 'interior designer' is the preferred term. It refers to someone trained to create an aesthetic concept for an interior space and with specialist knowledge of areas such as lighting, furniture and fabrics.
If you're interested in learning more about the intersection of interior and architectural design, check out our post on the role of a commercial architect.
The phrase 'interior architect' is sometimes used as an alternative to 'interior designer', but in the UK you can only legally call yourself an 'architect' if you are qualified and registered with the Architects Registration Board.
The roles of the interior designer and the architect

Depending on the construction project, an interior designer may well be involved early on in the planning stages to ensure that the overarching design aesthetic comes together from the onset.

The architect is responsible for designing the building itself, including drawing up architectural plans for the construction, whereas the interior designer oversees the design of the internal space.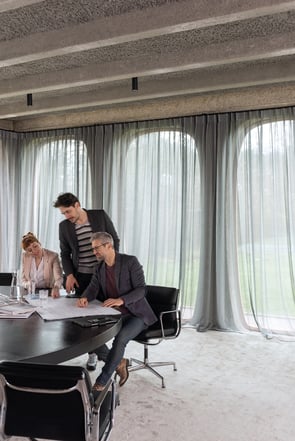 What does a commercial interior designer do?
In commercial construction, an interior designer comes on board to design the internal space of a building.
They will create design draft drawings, according to their client's brief, which will cover fixtures, fittings, furnishings and colour palettes. These drafts need to address functional requirements, such as addressing the intended use of the architectural space, as well as meeting the client's aesthetic aims for the look and feel of the space.
Find out how we make your job easier with our Optimum range, and excel in your commercial design project.
The interior designer's role in a commercial design project may see them applying their skills to the internal specifications of an office block, hotel, retail space or even a cruise ship. Their speciality lies in addressing the requirements of a space, whether it's commercial, public, private, or residential.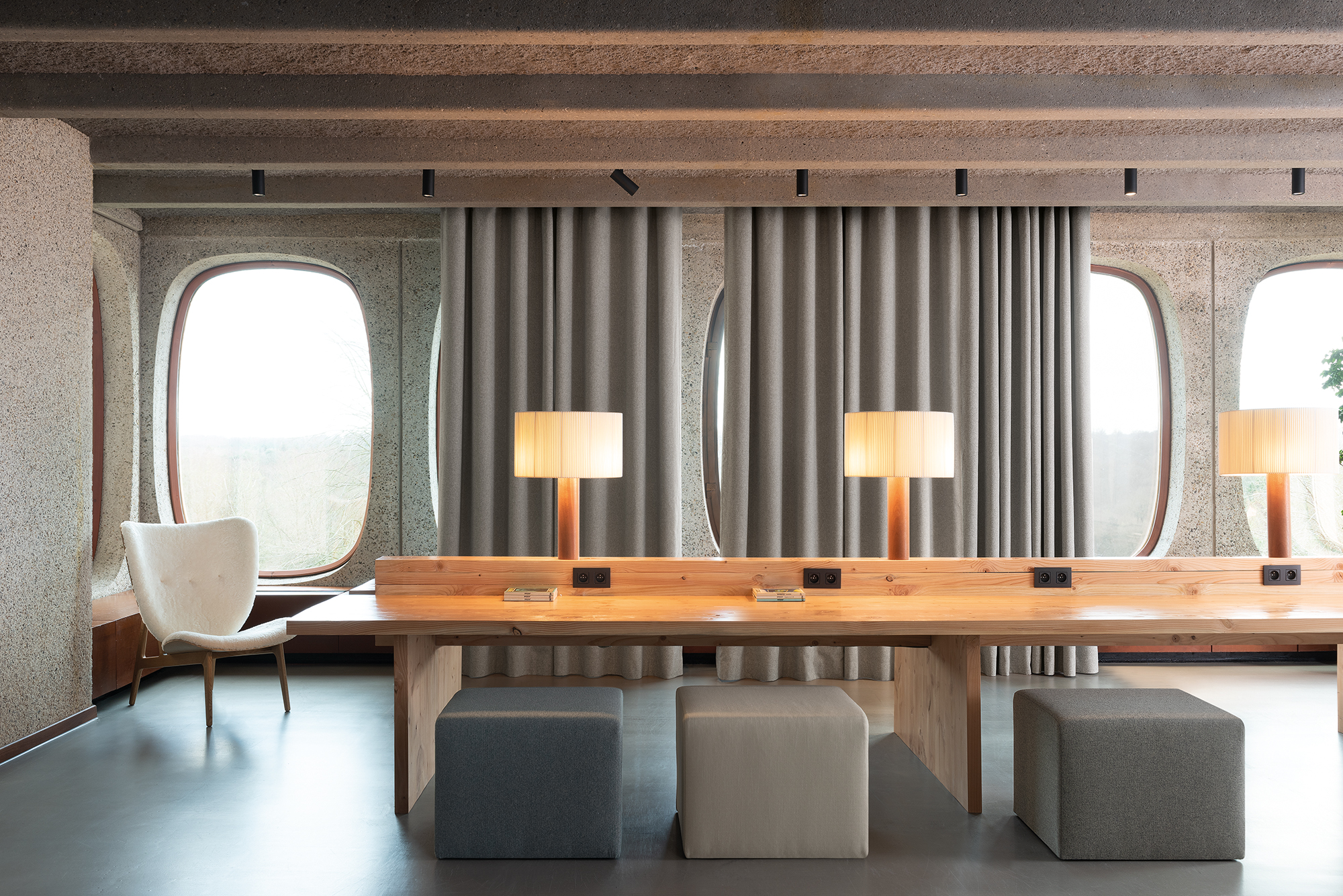 How do you find a reputable interior designer?
Word-of-mouth is often the best way of tracking down the right interior designer for your commercial construction project. Speak to fellow professionals in a similar sector to yours and they are likely to recommend an interior designer with a proven record of accomplishment.
The most important thing when appointing an interior designer is to ensure that their style suits the requirements of your construction project. Looking through their portfolio will help you determine whether there is a likely to be a good fit.
Most interior designers specialise in either commercial or residential work. It's best to select a designer with specialist commercial experience to ensure they will be best placed to meet your requirements.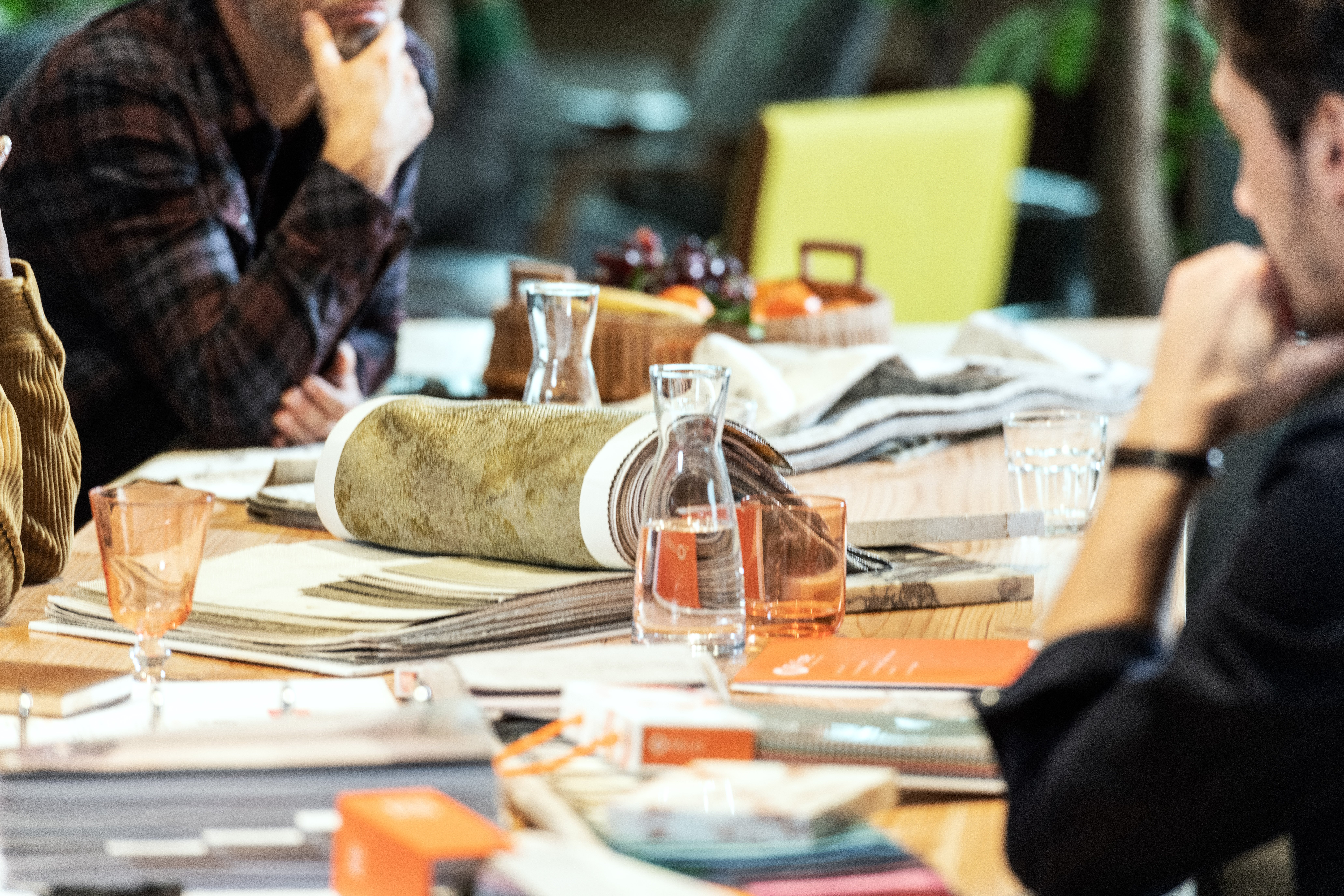 UK interior design accredition
For our UK readers, the Society of British and International Interior Design is a professional body that offers accreditation to experienced interior designers.
This accolade can be a useful benchmark when looking for a reputable commercial interior designer. The British Institute of Interior Design also has an accreditation system as well as a directory of approved designers.
Collaboration is key for interior design success
With your interior designer on board and your architectural team assembled, there are roughly four steps to project completion.
An initial meeting with the interior designer will enable you to brief them on your project, bringing both functional and visual requirements into play.
Creation of the design scheme. The interior designer then creates drawings of the proposed design plan, including a floorplan, a sketch or mock-up of the space, a lighting scheme and material specifications.
Implementation of the design. With the design scheme approved, the interior designer will liaise with their contractors to commission any joinery or upholstery work required for the interior space.
Project management. Most interiors designers are happy to project manage as much or as little of the work as you wish, depending on what you prefer. This could mean that they manage the whole job from start to finish, including liaising with other commercial contractors, or that they simply hand over their drawings and specifications to you for your implementation.


Download the brochure for our latest range: Optimum. Designed for successful applications in all construction and design projects, it's your perfect partner.