Today we look at how FR-One's sustainable proactivity benefits everyone, from our customers to every fabric-enthusiast the world over, because they're good for the planet overall. In many ways, RE-Invent, our comprehensive, eco-considered range of FR fabrics, is a perfect example to showcase what we mean by sustainable action, so that's where we begin today.
P
roactivity and innovation for a sustainable textiles industry
"Our future becomes sustainable when we all work together, and we're taking steps to get there because we believe that responsible design begins at home." – In It Together, a community trend towards sustainability
It was this line of thinking that brought us to our fire-retardant (FR) fabrics collection: RE-Invent, a range of recycled polyester FR fabrics.
The story of RE-Invent began with how plastics waste can be recycled and reused, and how this recycled plastic has the potential to change the fabrics industry forever. Less consumption and less waste both lie at the heart of sustainable design. It's natural that our minds turned to the kinds of waste that are flooding our planet, to see what opportunities there are to change the narrative.
We also decided then and there to promote a concise range of key fabric ranges and reinvent proven best-selling fabric designs, rather than creating more products simply for the sake of churning out something new.
Our core ethos is to value well-designed products that are essential to our lives and our businesses. This is the first step down the path of appreciating a quality, proven product rather than the idea of just frittering away personal and professional budgets so that we can have more things to have.
The Global Recycled Standard: more than a stamp of approval
The RE-Invent range features 6 collections, including multi-purpose, upholstery, drapery, and sheers. It showcases 3 new fabric constructions, manufactured from recycled polyester, fully certified and compliant with the Global Recycled Standard (GRS).
What is this, though?
We're holding ourselves to the Global Recycled Standard (the GRS) as we proactively re-form our collections and practices along more sustainable lines.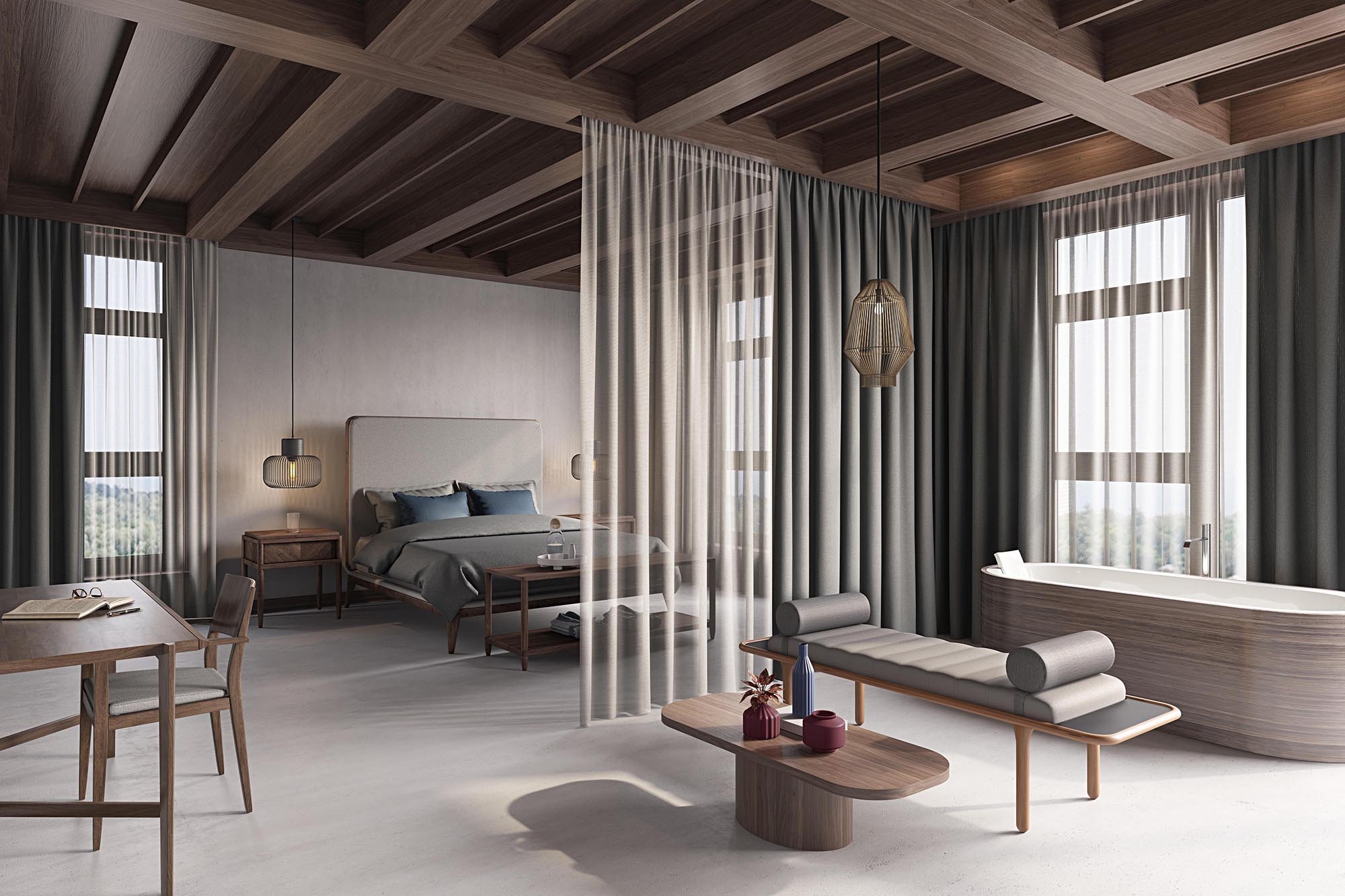 At its most simple, it is a standard of verification for companies to determine the recycled content of their products. It goes further than that, though, applying to many different parts of our industry, from spinning and weaving to knitting, including dyeing, printing, and stitching …in more than 50 countries.
For a product to be able to claim the Global Recycled Standard certificate, every party involved in the production of it must ensure that they are also certified by an independent certification body.
It's a far-reaching regulation that has a knock-on effect throughout our industry.
We lead the way in monitoring chemicals in our fire retardant fabrics
Zooming out from RE-Invent, let's look at chemicals and FR-One fabrics. Historically, the textiles industry has had a problem with chemicals, emitting some thousands of tonnes of chemicals into the environment every single year.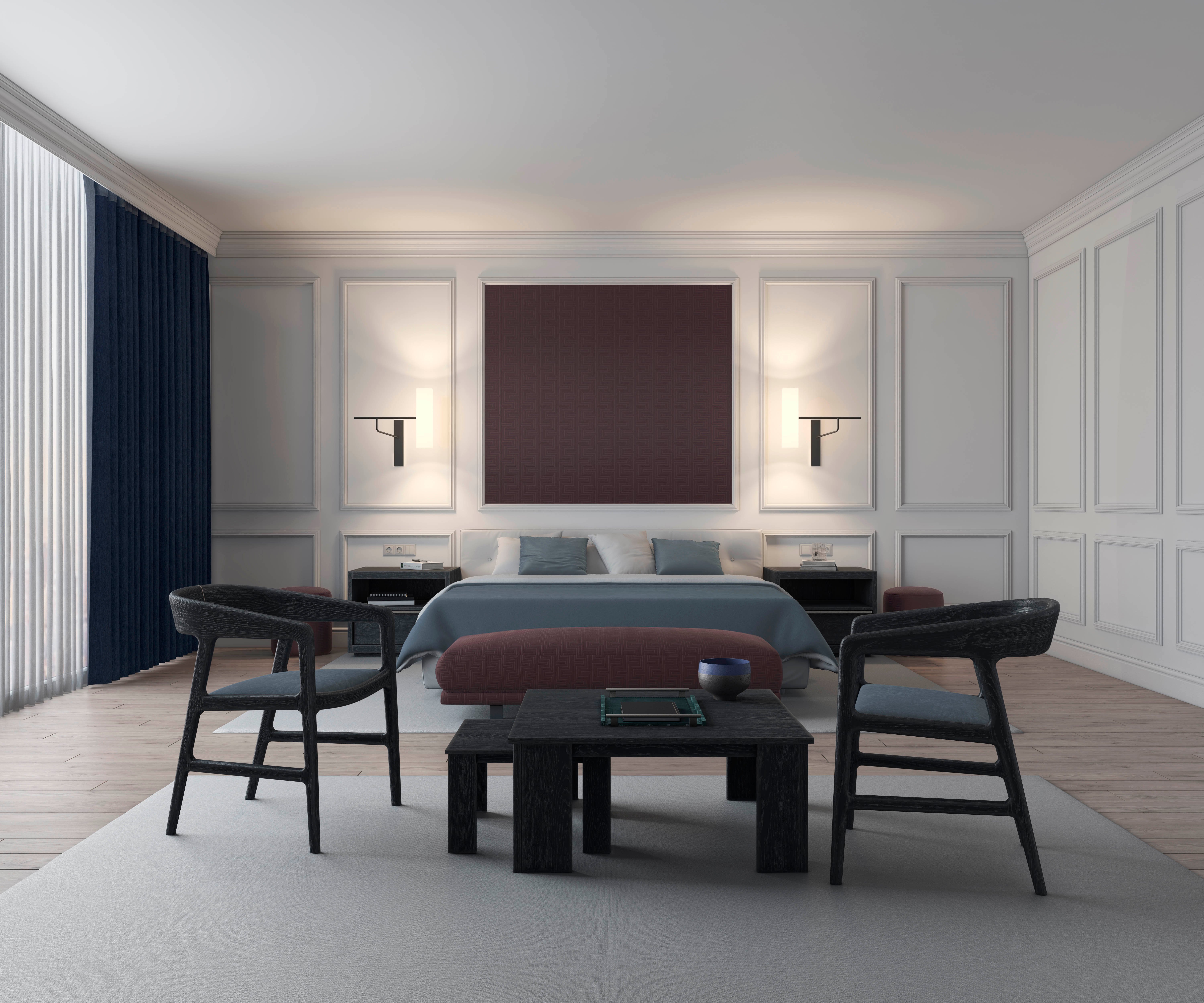 Therefore, monitoring chemical use in the production of textiles is vital, even if we just look at the impact of pollution on human health, from conditions such as cancers, asthma, and allergies.
There are two easily verifiable standards that FR-One fabrics are manufactured under that combat their chemical impact on the environment.
FR-One's fire retardant fabrics are certified under the STANDARD 100 by OEKO-TEX®. This is an environmental certification system relating to the complete production process of textile products. This is our promise to you that our fire retardant fabrics won't release any harmful finishes or chemicals into the world.

In addition to this, our fabrics are

REACH certified

, a regulation that calls for pro-active replacement of dangerous chemicals referred to by the ECHA as Substances of Very High Concern (SVHC). These include harmful chemicals thought to be carcinogenic, mutagenic, or toxic.
We are always looking for new solutions to environmental issues, and that includes chemicals within our fabrics, or even how our entire business operation is run.
Self-policing our sustainability: ISO 14001 
We're not just monitoring ourselves: we're looking at our suppliers too. We monitor our mills' compliance with the ISO 140001 standard on environmental management, empowering them to develop practical systems so that we can all manage our environmental responsibilities together.
The ISO 14001 is an international standard that establishes the criteria for an environmental management system. Designed for any type of organisation, regardless of its activity or sector, it provides assurance that the environmental impact of operations is being measured and improved.
The benefits of ISO 14001 are far-reaching, and for our customers they're easily outlined:
Minimised collective environmental footprint.

Diminished collective risk of pollution incidents.

Operations systems are continuously improved.

Our world is ready for a reinvention
FR-One's fire retardant fabrics are the result of a long series of informed choices, from pattern and colour scheme selection to the characteristic quality of our final collections.
Contact us today

to learn more about our processes and to begin your partnership with us.