Here at FR-One, we understand the needs of your creative workflow as well as the commercial pressures you face as you work to bring a project to fruition. That's why we're here to help. Through our in-depth understanding of the interior design process, we have developed a broad range of inherently fire retardant fabrics to help you fulfil even the most challenging interior design briefs.
Here, we look at the ways in which FR-One products can help bring your interior design brief to life.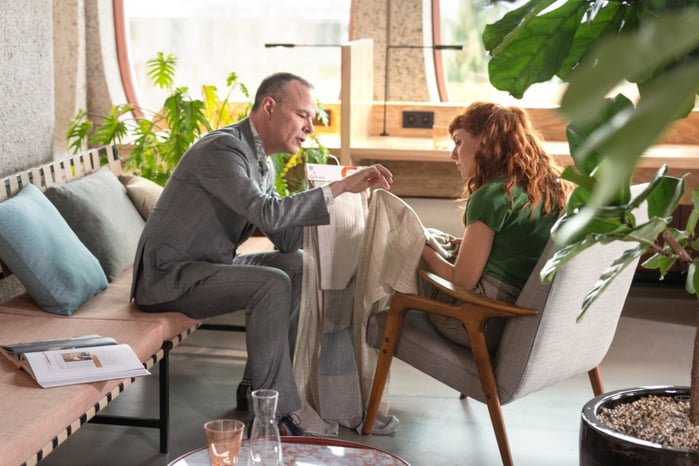 Where quality counts
When you're looking for fabrics that will perform in every contract setting, FR-One products are the natural choice because all our fabrics meet worldwide fire retardant standards. Not only that, our wide range of textures, colours and finishes means that we can meet your creative brief, however challenging that might be.
Need a velvet for a seating project or a sheer fabric for a window treatment? No problem. We've got it covered with our high performance, high-quality fabrics that are rigorously and continuously tested to provide you and your clients with complete peace of mind.
Creating interiors that will last
Known for their outstanding levels of durability, FR-One fabrics achieve market-leading standards of strength, stability and colour fastness. This means that not only will we be able to meet your creative brief in terms of the scope of the design scheme, these fabrics will also help ensure that the interiors you create will stand the test of time.
The result of years of scientific development, engineering and testing, FR-One fabrics are fully washable and have excellent sound absorption properties. Following acoustic testing under ISO 354-11654, the majority of our fabrics have been classified as 'Extremely Absorbing'. This makes them the perfect choice for potentially high noise level spaces such as restaurants, hotels and offices.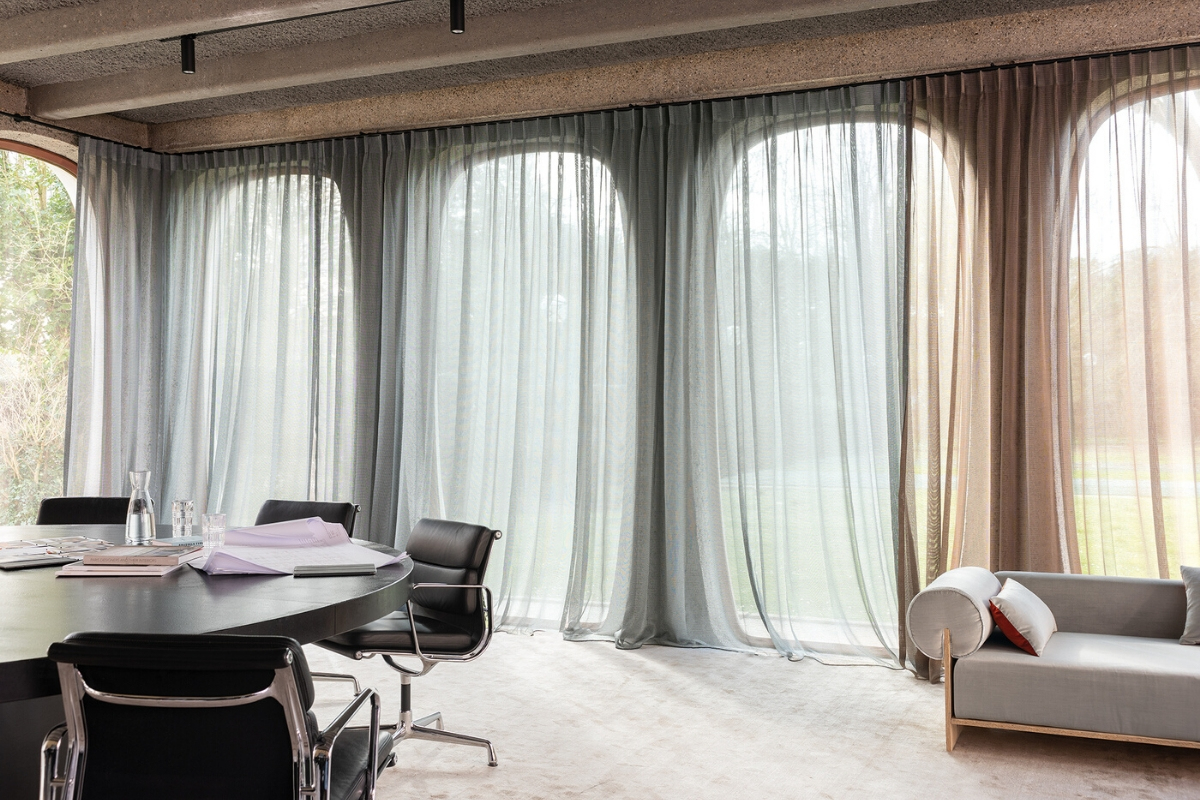 How Fast Track service helps you hit your deadlines
When you're working to very tight timescales, it's often a challenge to stay creative under pressure. What you need is a fabric service with a rapid turnaround that can save you time and effort when you're up against a pressing deadline. That's where our Fast Track service comes in.
We've selected 30 of FR-One's best-selling drapery products and allocated them immediate stock availability and rapid delivery times. Available in key contract colours and with our signature flame retardant properties, these fabrics allow you to meet even the most demanding of deadlines.
One of our key aims at FR-One is to support your creative decision making to enable you to fulfil your brief as effectively and quickly as possible. Think of us as your creative partner – always on hand to meet your commercial design requirements.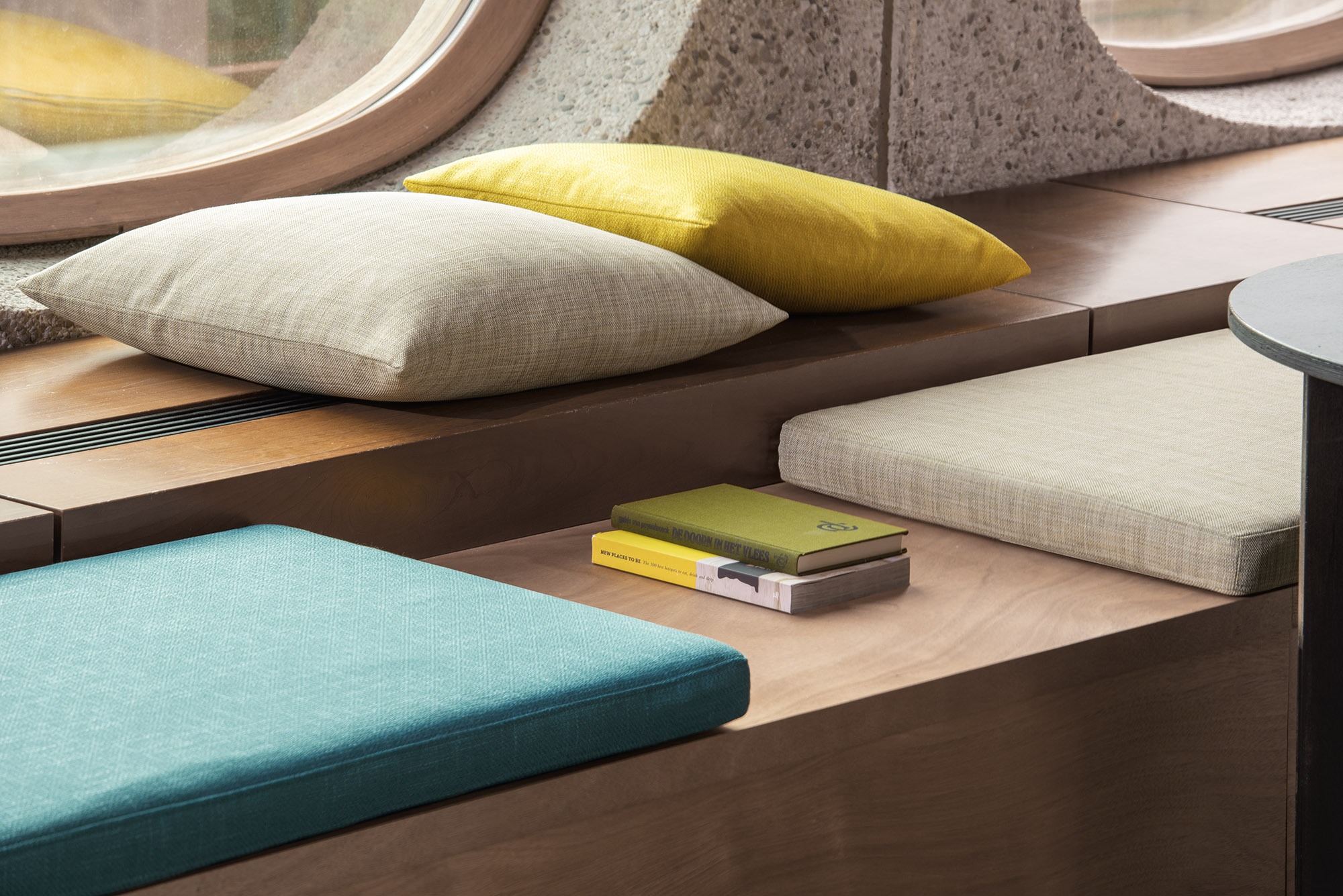 Be inspired by the work of our award-winning designers
Here at FR-One, we're proud to have worked with some of the world's leading interior designers to help bring their creative vision to life. In the case of Spanish designer Jamie Hayon, who has been named as one of the top 100 designers in the world by Wallpaper magazine, our fabrics took centre stage in his striking interior scheme for the Barceló Torre de Madrid Hotel.
Within Hayon's bold and quirky interior design scheme, our luxurious 'Houdini' velvet was used to create a vibrant blue sofa for the hotel's lobby area. And the pale green dim-out curtains in the bar come from FR-One's 'Blockbuster' range which offers elegant drapability as well as the functional aspects of sound absorption and heat control. These have then been combined with some exquisite sheers from the 'Gossy' collection which serve to gently filter the Spanish sun as it streams through the hotel's impressive floor-to-ceiling windows.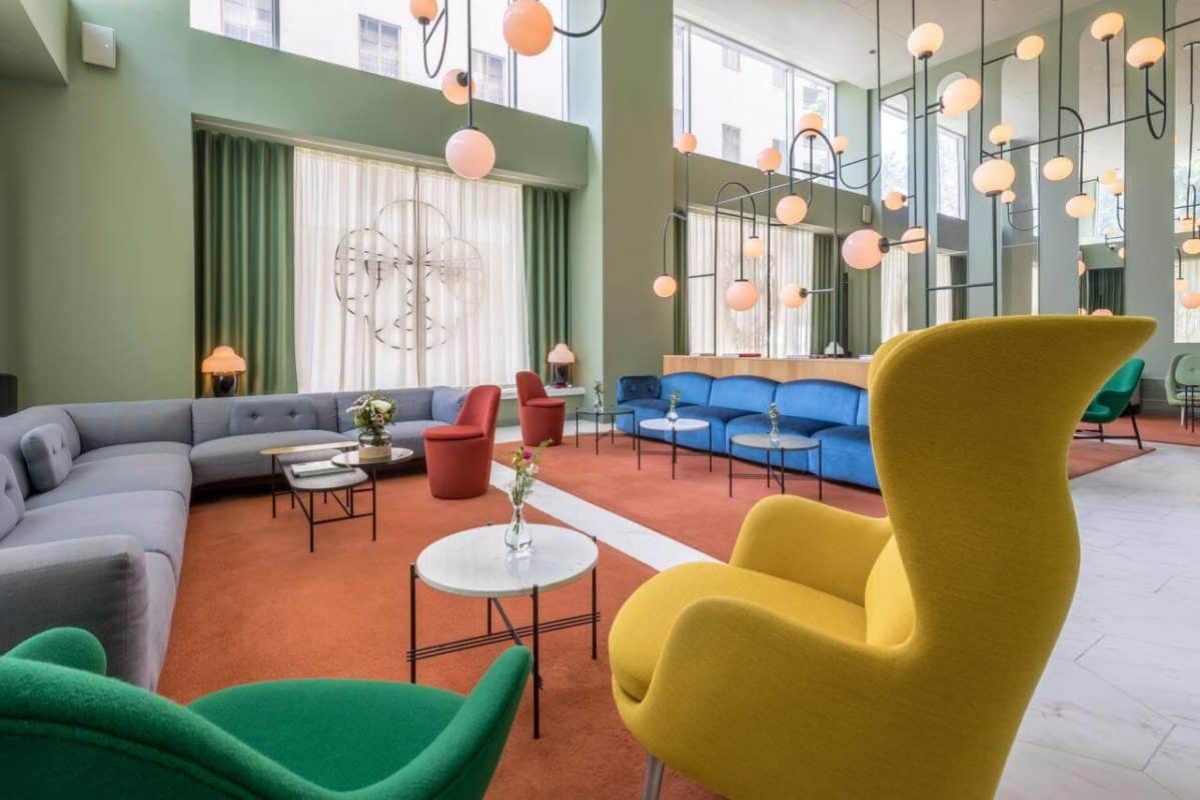 Moving from Madrid to Barcelona, our Hotel Jardin collection was showcased to incredible effect at La Fábrica – a former cement factory which is now the creative base of high-concept architect Ricardo Bofill. This beautiful, concrete complex with its tropical gardens and vast exhibition spaces became the perfect backdrop for FR-One's sheer and drapery collections. A wonderful combination of architectural and interior creative expressions.
Interested to learn more about our collections? Please contact us.