We have been asked before: what does it take to become a textile brand manager? And more specifically, how do you manage a textile brand on a day to day basis?
Meet Gemma Powers: FR-One's brand manager. She has a core role at Bru Textiles, juggling many responsibilities, from product design and coordination, to sales and marketing. Gemma is, as she put it eloquently, multipurpose, like many of our fabrics. Join us in a conversation and find out what makes her brain tick.
Gemma Powers, brand manager at FR-One
We had a chat with our FR-One brand manager, born and raised in New Zealand. After studying Fashion Design and Art History, Gemma started working at New Zealand's James Dunlop Textiles as part of the product development team. Wanting to travel, she ended up working in China for 2 years, and then made the move to Belgium to work for FR-One's parent company, Bru Textiles.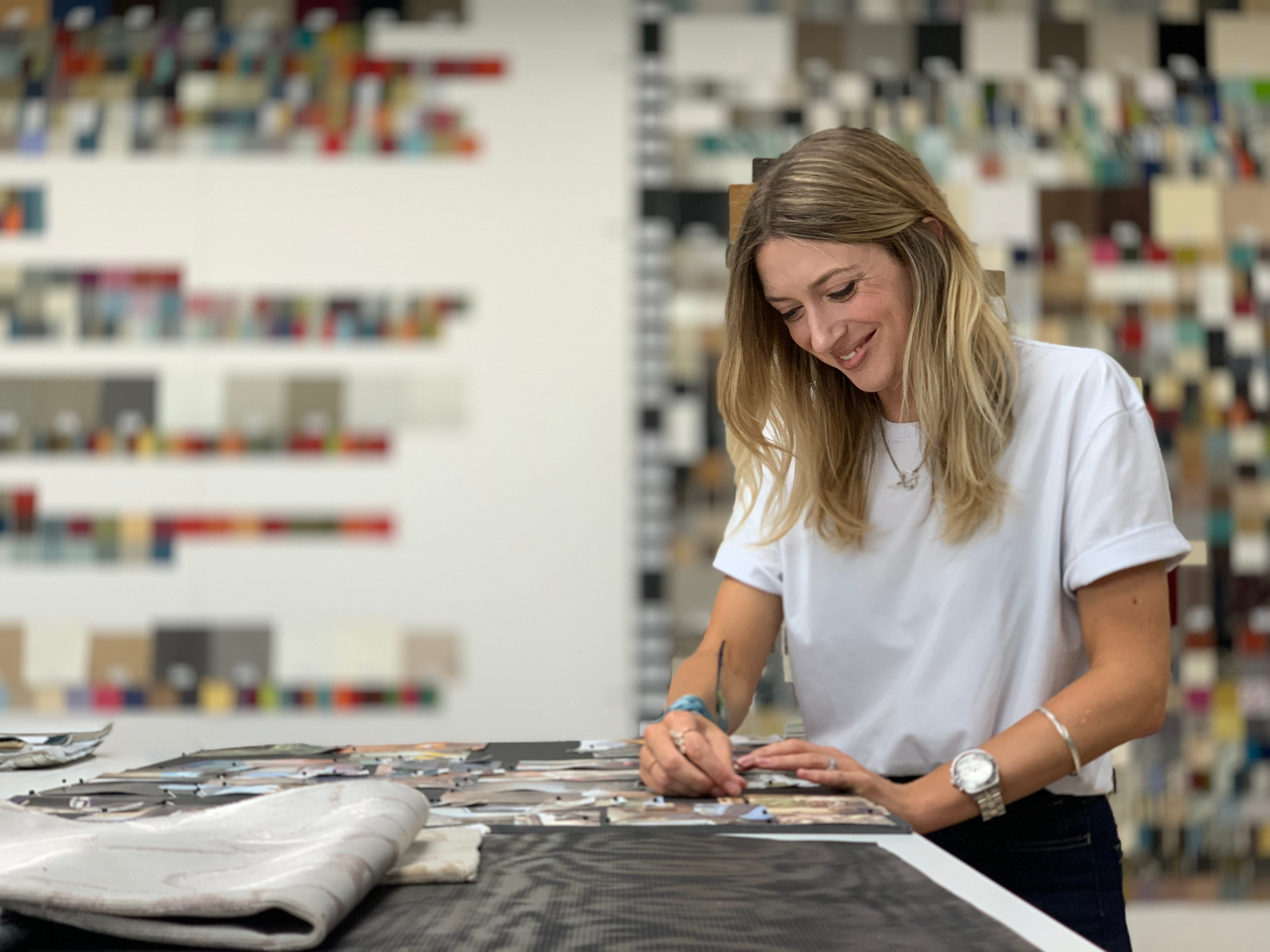 Hi Gemma, great to have you on board today. Could you please explain to us what a brand manager in the textile industry does?
"Starting out as a junior at Bru Textiles 9 years ago has given me the opportunity to work in lots of different areas of the textile industry and business. Today, I get to draw on the variety of skills that I picked up along the way. As FR-One brand manager, I make sure that our fabric brand runs smoothly from A-Z, in close collaboration with the highly experienced FR-One team."
Running a brand from A-Z sounds challenging. Could you go into more detail?
"It all starts with conceptualisation of the fabric range, followed by the sourcing and development of each collection, then working closely with our mills to make certain that the fabrics are produced to FR-One's high standards. Once this is underway we need to get the range ready to present to the market through sampling, photography, and various marketing activities. Finally, we get our samples out into the market and track how the FR-One customer reacts to and uses our collections. The whole process is in fact very circular because, the market reaction received in the final step informs the design direction of our next new range."
That is a lot to follow up. How do you plan and prioritize the day-to-day workload?
"I am a big fan of lists, which I still write with pen and paper (laughs). Besides that, being flexible: sometimes you do not know what the day will bring. I like working efficiently, but know that it is a good idea to pause and check that things are being done in an order that will ensure the best possible result."
FR-One are fire retardant furnishing fabrics. Could you explain the process that makes a fabric fire retardant?
"FR-One fabrics are produced using 100% inherently flame retardant (IFR) polyester yarn. The benefit of inherently fire retardant polyester is that it self-distinguishes, meaning it will not contribute to the spread of fire.
It is important to ensure production of the fabric is completely clean of dirt or oil residue as this will make a fabric flammable. FR-One's mills need to be very clean and methodical in the way they work – as well as complying with the STANDARD 100 by OEKO-TEX®, of course."

Going deeper into that, FR-One's biggest USP (Unique Selling Point) is that it complies with all standards worldwide. Is this a hard promise to keep up?
"It takes a lot of hard work from our whole team to ensure that FR-One fabrics pass every textile test every time – we cooperate very closely with numerous labs around the world and carefully follow up with our mills to ensure they are producing the fabric to every FR standard.
The fact that FR-One prides itself in beautifully soft, high performance FR fabrics, that are also environmentally friendly, means that the parameters our mills need to work within are very challenging. Through close collaboration, persistence and attention to detail we are able to achieve this."
You briefly touched on the fact that the fabrics are beautifully soft. How do you arrive at the FR-One aesthetic?
"Together with the design team we continuously research design and market trends so that we can infuse these into our next collections. We draw inspiration from the many mediums around us; social media, fairs such as Milan Design Week, magazines, design, architecture, and new hotel openings.
The greatest moment of truth however all unfolds in the data we record on running collections, we use sales statistics as a guiding force for the range by making sure that our new collections include proven colours and design styles that meet market demands."
New fabric collections need to meet market demands. In which elements does that translate when designing a new FR-One collection?
"FR-One's demand for a good cross section of product. We keep a 'shopping list' so that each year FR-One can offer the full package by being a one-stop-source: sheers, dim outs, upholstery, and drapery. We want to fulfil all of the interior fabric needs of every contract project.
Production lead time and price need to be carefully considered as well so that we can offer the FR-One customer good service and value for money."
You seem to live and breathe FR-One. What has been your favourite collection so far?
"Always the latest, because we get better every year! We just completed our 'Optimum' range, which included an epic photoshoot in a 1970's Brutalist building in Brussels (now converted to shared workspace Fosbury & Sons). The collection worked magnificently together and each product felt and looked so beautiful in situ. One of my favourite collections within the range is 'Ouzo', a pressed boucle with a very soft chintz finish; it is one of those items that just works everywhere."
Thank you Gemma – on that note, we only have one more question: if you could highlight one project where FR-One products have been used, which one would it be and why?
"It would be the Barceló Torre de Madrid Hotel. The interior was designed by Jaime Hayón and it is full of colour, fantasy, and fun. FR-One's Houdini velvet has been used in vibrant hues throughout the hotel on rounded furniture. And our Blockbuster dimout and Gossy sheers make beautiful window treatments. It's amazing to see FR-One fabrics showcased in such an exciting interior, and how much they really pop against all of the brass and reflective accents Hayón has used."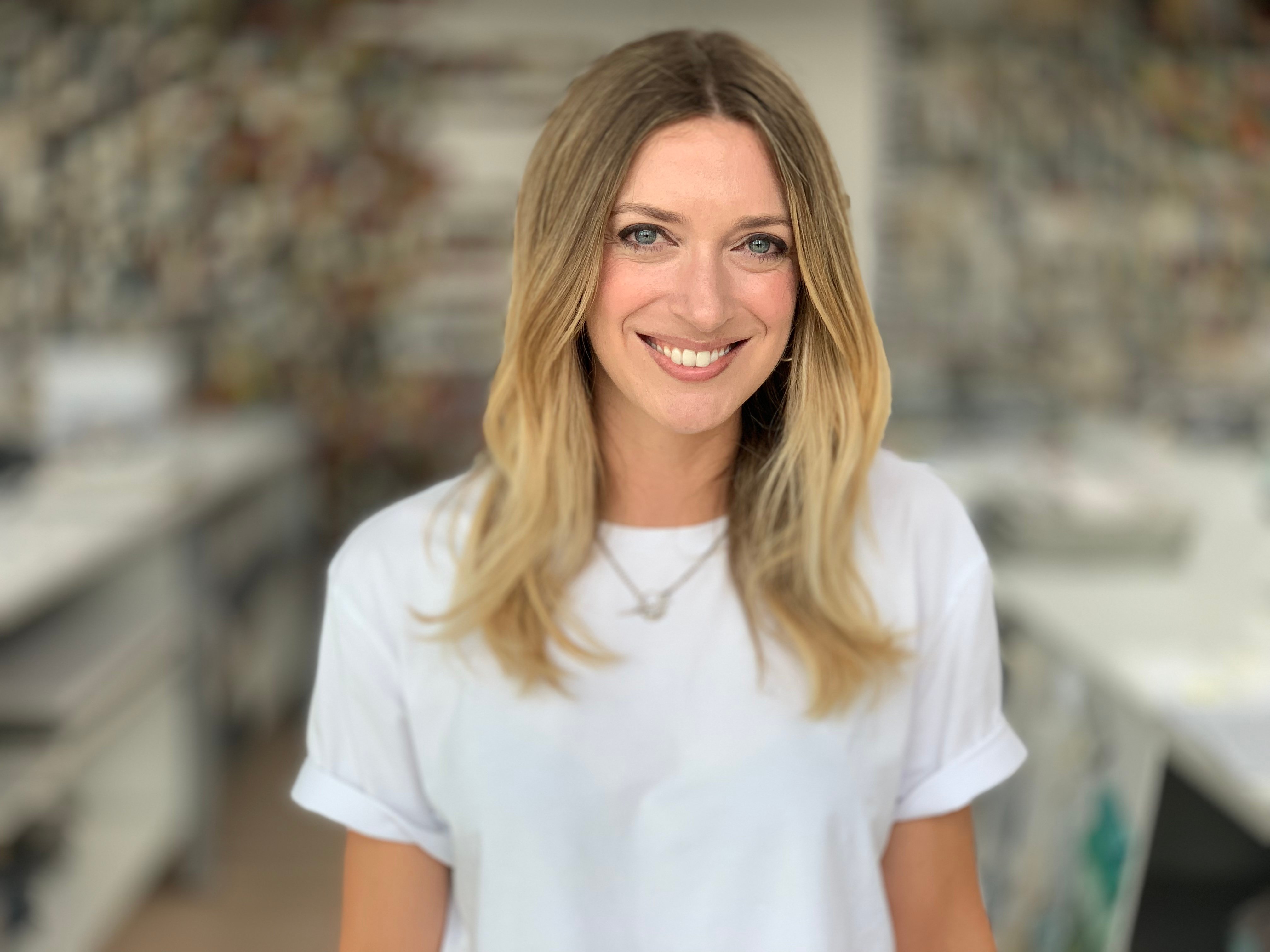 More trend watching and insights? Follow us on Instagram and stay up to date.